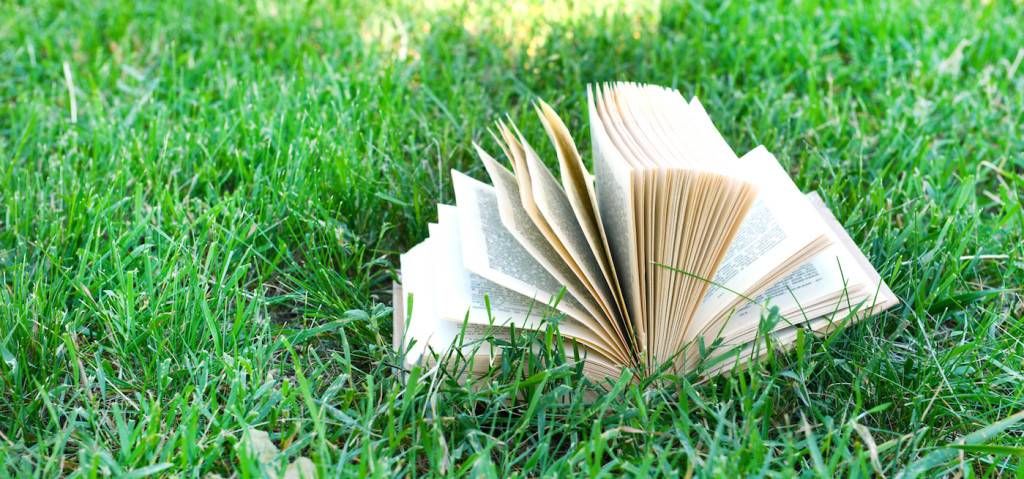 Featured
The Most Popular Books of the Month: May, 2015
This content contains affiliate links. When you buy through these links, we may earn an affiliate commission.
We love to geek out with stats, and what could be better than using them to see which books Book Riot readers were most interested in? Below are the five most-purchased titles from the previous month.
1. North American Lake Monsters by Nathan Ballingrud
"Sometimes horror is most effective when delivered in short sharp slaps right to the brainstem, and this debut collection does just that. Each of the nine stories is such a punch to the gut that you need a breather and a sweet tea before moving on to the next. 'The Good Husband' tackles the dark aftermath of a suicide attempt and 'S.S.' mixes white supremacy with a sick mother for a tale that will scuttle around your brain for days. 'You Go Where It Takes You' was the story that gave me the night terrors and made my skin feel a size too small.
Nightmare level: Insomnia for three days." -Rachel Weber, 5 Books That Are Legit Nightmare Fuel
2. The House Of Leaves by Mark Z. Danielewski
"As hipster as horror gets, but this hefty tome is in my top three books of all time. It starts as a simple enough mystery: tattooist Johnny Truant finds documents telling the story of a mysterious film, but soon he becomes more than just a reader. Here, stories hide within stories and the haunted house theme is twisted into something far more disturbing than creaking floors and ghosts. The book is a winding journey through footnotes and supporting documents and as the pace of the action increases, the page layouts become increasingly bizarre, changing the way you physically interact with the book.
Nightmare level: Stealing your nephew's nightlight." -Rachel Weber, 5 Books That Are Legit Nightmare Fuel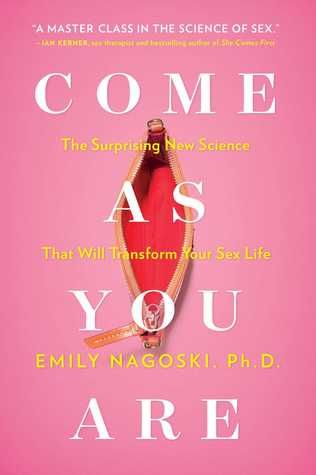 3. Come As You Are by Emily Nagoski, Ph.D. "Every book about sex promises to "transform your sex life," but this one actually delivers. Nagoski lays out all of the lies culture has told women about our bodies and our sexuality, puts them into historical context, and breaks them down with scientific evidence and pop culture references. Where else are you going to see the clitoris equated to the hokey pokey (what it's all about) AND two turn tables and a microphone (where it's at)? Nagoski's passion for her work and her genuine desire to make women's lives happier and more fulfilling is apparent on every page. Her writing is intelligent and accessible–there's no scary jargon here–and her voice is a delight. If you are a cis woman or you like to have sex with cis women (or both!), this is essential reading." -Rebecca Joines Schinsky, Inbox/Outbox, May 8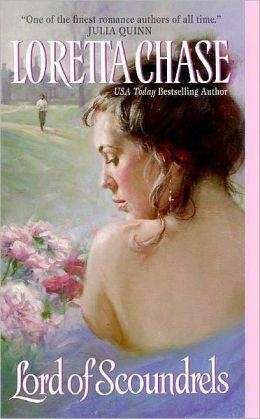 4. Lord of Scoundrels by Loretta Chase
"Jessica Trent is a historical heroine with modern aspirations—to support herself by relying on her talent in spotting valuable antiques. She has plans to open a shop. Then Sebastian Ballister, the Marquess of Dain, ruins everything. Then Jessica shoots him. When they're forced into a marriage to protect their reputations, Dain introduces her to amorous pleasures and she introduces him to his feelings.In my opinion, she encompasses the best of romance heroines: smart, determined, feisty and still feminine." -Maya Rodale, Feminist-Friendly Romance Novels
5. The Fangirl's Guide to the Galaxy: A Handbook for Girl Geeks by Sam Maggs (Quirk Books, May 12, 2015)
"Quirk Books calls this 'a fun and feminist take on the often male-dominated world of geekdom.' VERY TIMELY, you guys. Fangirl has tons of tips about how to navigate the world of geekdom while promoting our agency as women; one reviewer said that her favorite thing was the declaration that the author wanted to be The Doctor, not the companion. I think that's where a lot of us are right now: women are not just side-kicks, not just eye-candy, and not just love objects, but fully capable of being kick-ass heroes, ourselves.
There are tons of practical tips, too, about navigating cons and online communities and dealing with trolls and other unsavories. It's a niche book that is perfect for young women or women who are delving into geekdom for the first time. It might be a little bit 'been there, done that' for us seasoned geeks, but the interviews and recommendations inside are a fun read, too." -Susie Rodarme, 4 Small Press Books to Read in May (All-Women Edition)
____________________
Book Riot Live is coming! Join us for a two-day event full of books, authors, and an all around good time. It's the convention for book lovers that we've always wanted to attend. So we are doing it ourselves.