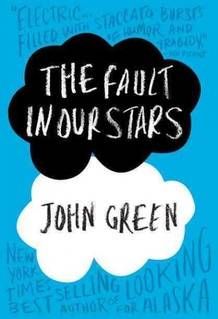 Classics
The Most Popular Books of the Month: December 2013
This feature is sponsored by Kobo. Check out their line-up of ereaders and tablets or download their iOS or Android app to read on your device of choice. And remember, purchases through Kobo can support your local independent bookstore.
We love to geek out with stats, and what could be better than using them to see which books Book Riot readers were most interested in? Below are the five most-clicked-on titles from the previous month.
"Despite the tumor-shrinking medical miracle that has bought her a few years, Hazel has never been anything but terminal, her final chapter inscribed upon diagnosis. But when a gorgeous plot twist named Augustus Waters suddenly appears at Cancer Kid Support Group, Hazel's story is about to be completely rewritten." [publisher's description]
-Featured in Movie Poster for THE FAULT IN OUR STARS
After I finished this book, I texted my husband to say that I would probably be bursting into tears at the thought of it for the next few days. This actually only happened once. My favorite Gaiman since The Graveyard Book, The Ocean at the End of the Lane is, for me, entirely about the mood it evokes and the feelings it has about childhood and memory. Though my life bears little resemblance to the unnamed narrator's (except the part about stealing light from hallways and bright windows to read in bed at night), the nostalgia I felt while reading it was painful. Well done, sir.
–Jeanette Solomon, Riot Round-Up: The Best Books of 2013
"The original Great American Novel, an incomparable adventure story and a classic of anarchic humour, Twain's masterpiece sees Huckleberry Finn and Jim the slave escape their difficult lives by fleeing down the Mississippi on a raft. There, they find steamships, feuding families, an unlikely Duke and King and vital lessons about the world in which they live. With its unforgettable cast of characters, Hemingway called this 'the best book we've ever had'." [publisher's description]
–featured in Go From Zero to Well-Read in 100 Books by Jeff O'Neal
It's my belief that Eleanor & Park is a deconstructed, reconstructed, blasted wide open and completely revolutionized John Hughes movie in novel form. You just don't see the big girl and the Korean dude get to star as romantic leads in "classic" love stories and you certainly don't get to see them star together.This isn't a book that feels "message-y" which makes the message all the easier to digest. Eleanor and Park, an "unconventional" love story with "unconventional" teen leads, is the biggest thing to punch YA realism in the face since John Green's The Fault in Our Stars. When a book becomes this psychotically popular, I think it's fair to say it's muscled its way into conventionality. Make room at the table and pull up a seat for a new kind of normal.
–Kit Steinkellner, Don't Ban Books Like Eleanor & Park. Teens Need Them.
5. Want Not by Jonathan Miles
In one of the opening scenes of Miles' masterpiece novel, a fat guy hits a deer with his car, and instead of calling it in and leaving it on the side of the road, he decides to take it home. With an assist from a drunken Jersey Shore reject, they skin it and carve out the meat, with a few goofs along the way. It's a scene that sets the tone for the whole novel — thematically and tone-wise. It's just great. In another opening scene, after a delightful Thanksgiving meal with his in-laws, a middle-aged dude named Dave takes what he considers to be a beautiful shit. And so he takes a photo of it as it floats in the toile, which he later shows his teenage stepdaughter, to her abject horror. And those two are just the tips of the comic iceberg in this terrific story about how greed leads to waste. This novel is not just on this list of funniest novels of the year, it's my outright pick for best novel of the year.
–Greg Zimmerman, The Seven Funniest Novels of 2013
_________________________
Sign up for our newsletter to have the best of Book Riot delivered straight to your inbox every week. No spam. We promise.
To keep up with Book Riot on a daily basis, follow us on Twitter, like us on Facebook, , and subscribe to the Book Riot podcast in iTunes or via RSS. So much bookish goodness–all day, every day.