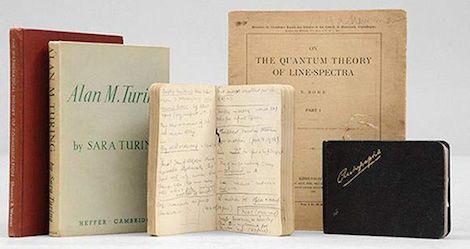 Critical Linking
The Most Expensive Book Sales of 2018: Critical Linking, January 27, 2019
Sponsored by Flatiron Books, publishers of As Long As We Both Shall Live by JoAnn Chaney.

---
Our list of the most expensive sales of the year never fails to be diverse. 2018's top sales ranged from one of the great scientific minds of the 17th century to a 21st century screenprint of a cartoon mouse. There is human and equine medicine, music, Canada's iconic red-haired orphan, the novella that modernized Christmas, and a Jewish scroll plus classics from Harper Lee and Ernest Hemingway.
Rare book sales are alive and well.
____________________
First-edition Harry Potter books are extremely valuable—even more so if their pages contain a handwritten note from JK Rowling herself. A schoolteacher who owns early copies of Harry Potter book 1 and 2 in the series had both of these factors working in her favor when she brought them to the BBC program Antiques Roadshow for appraisal. Together, the two books are worth £2,000 to £3,000 (approximately $2600 to $3900), according to expert Justin Croft, who evaluated the books in a recent episode filmed in Aberdeenshire, Scotland.
____________________
Penguin Random House has partnered with lululemon, the pioneering technical athletic apparel company, to launch a cozy pop-up library in lululemon's HUB Seventeencommunity space in NYC's Flatiron building. The pop-up library is an opportunity to connect Penguin Random House books and authors with wellness-focused readers, yoga enthusiasts and other mindful consumers.
Huh.