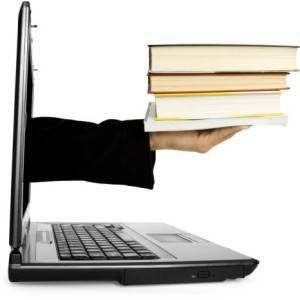 This content contains affiliate links. When you buy through these links, we may earn an affiliate commission.
This is a guest post from Kat Howard. Kat lives in New Hampshire, where she writes, reads, and does various other bookish activities. Follow her on Twitter @KatWithSword.
____________________
When I was in my early 20s, I got invited to join a Ladies' Poker Group. I knew pretty much nothing about poker (there were cards involved, and betting), but I said yes anyway, because I really liked the women I knew in the group – mostly young professionals who were just starting our first "grown-up jobs," a significant number of whom I'd gone to law school with – and I missed them. I missed them, and I missed having time spent in the company of other women.
Before our first meeting, I prepped as if I were studying for finals – I memorized the rules for all sort of games, and all terms, and how to bet. And then I got there, and I breathed a sigh of relief. We had cheat cards on the table, explaining which hands beat what. It was no big deal to stop and ask for clarifications on the rules. We played the first couple of hands with all cards showing, and they buy in for the game was $5. There was wine, and cheese, and chocolate, and lots of catching up. The poker, I was pleased to discover, was incidental to the friendships.
I don't attend Ladies Poker Night anymore – it was one of those things that fell apart casually, due to benign neglect and busy lives. And I don't see many of those friends in person – I've lived in five cities in three states in the last five years, and I don't have a magic suitcase to take them all with me. But I do keep in touch with many of them, and one thing I've noticed that does serve to continue to connect us is books. We all read, and we trade recommendations, email links to titles. None of us are in a formal bookclub, but every so often, we will all fall in love with the same thing – Erin Morgenstern's The Night Circus and Emily St. John Mandel's Station Eleven, for example – and then the conversation spreads and ripples.
But often, the book itself isn't even the point. It's simply the thing that allows a conversation to start, that gives us the excuse to step outside of our normal, busy lives, and catch back up with each other: "Hey, I heard Naomi Novik's Uprooted has references to Polish fairy tales in, so I thought you might like it, and by the way, are you actually going to quit your job and move to a different state?"
It's not that we don't or can't have these conversations without the books in the middle – these women are my friends, and we've collectively seen each other through things like marriages beginning and ending, and children being born, and changing careers for over a decade now. But the books – "Hey, you remember you said you wanted to know what I was like in high school? Here's Sarah McCarry's All Our Pretty Songs – trust me, it will explain a lot." – the books are a part of the conversation, they are quiet signals that something is serious, or that everything is all right. It's easier to tell a friend you've just had a frightening time waiting for a medical diagnosis when you lead into it with, "I know I said I'd read The Royal We with you, but I really needed it last week. Yeah, everything's good." They're the real life cheat cards that let us figure out the hand we're playing.
And so we pepper our conversations with discussions of plot and character, and when I read these books, the ones that have been recommended by the women I love, I feel closer to them. Their friendship is with me in the pages.
____________________
Book Riot Live is coming! Join us for a two-day event full of books, authors, and an all around good time. It's the convention for book lovers that we've always wanted to attend. So we are doing it ourselves.