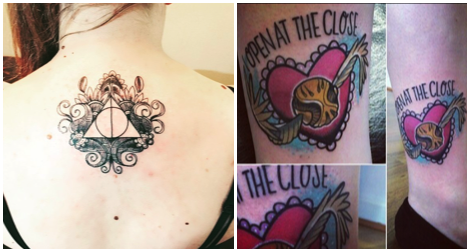 This week's List List is sponsored by The Ones by Daniel Sweren-Becker.
As part of the 1% randomly selected for genetic engineering, Cody and James were born almost perfect. And some think that's not fair.
The government, their school, and even family turn against them, until Cody joins a radical group determined to fight for their rights.
---
at BuzzFeed, 27 Tattoos Inspired By Harry Potter
at Flavorwire, 20 Books to Read This September
at The Guardian, 10 Dodgy Lawyers in Literature
at Tor, 6 Ways SFF Characters Avoid Traditional School
at Off the Shelf, 12 Engaging Reads for Students in Life's Classroom
at Signature, the Best Books About China for Your Next Trip
at the Christian Science Monitor, 10 Best Books of September 2016
at LitReactor, When Writers Do It Wrong: The Top 10 Ways to Annoy Your Twitter Followers
at Rolling Stone, Must-Read Music Tell-Alls Coming This Fall
at the Chicago Tribune, 10 New Must-Read Books for Fall
at the Center for Fiction, Fiction First Novel Prize 2016 Short List