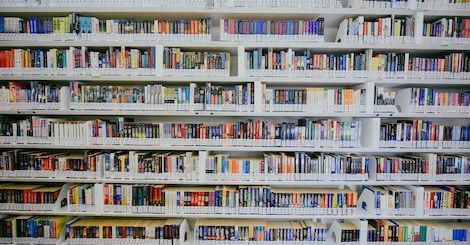 Libraries
9 Things About THE LIBRARY BOOK and Susan Orlean
This content contains affiliate links. When you buy through these links, we may earn an affiliate commission.
Around 3:00pm on April 22, I headed to the central branch of my local library for a 7:00pm event. The doors were scheduled to open at 5:30pm. The event had already been scheduled and canceled once due to weather and the interest was huge—so I knew I had to save myself plenty of time to be sure I could get a seat. (And preferably one at the front, given that I'm only 5'0" and can't see over others so well.) What was this event? Susan Orlean. The author of The Library Book was coming to speak about it in conversation with the director of the library system. So I packed a dinner in my space cat lunch box, grabbed my laptop and some books, and stowed my lap desk in my car. If I was going to wait four hours, I might as well keep busy.
The wait was well worth it. I learned more than I expected to at the event and even asked a question of my own about being a first-timer writing long-form fiction. In the spirit of libraries and sharing, I wanted to make what I learned available to the many who couldn't attend. And so—here are nine things I learned at "Susan Orlean in Conversation with Library Director Diane Kresh" at Arlington Public Library.
Susan Orlean Is Stylish as Hell
I generally don't notice too much about clothing and make a point to not notice women's clothing in particular. But I have to say, Susan Orlean can wear an outfit. To this event, she wore a black, high-necked, short-sleeve top; a black skirt with alternating panels of electric blue and a sort of forest print; knee-high black boots; a fresh and youthful makeup look that perfectly matched her energetic and engaging demeanor; and her natural red hair down with a chunk of sea green coming from the back, underside portion. Honestly, I wanted her to come home with me and dress me.
She Was Really Hesitant to Write
The Library Book
In the text of the book, Orlean admits she was hesitant to write it, noting that friends don't let friends write books (which she reiterated during the talk). However, this was a recurring discussion she had with herself. When talking about the emotional connection we have with and the magic of libraries after visiting an L.A. Public Library branch with her son for a school project involving interviewing a city worker (he picked librarian), she thought, "Someone should write a book about this. Not me. But somebody." This happened multiple times before she finally gave in and, thanks to a chance event during a tour of Central involving the whiff of a book, went home to dive directly into her research.
The Book Took Nearly as Long as the Library Rebuild
When the L.A. Public Library's Central branch burned in 1986, no one could have guessed it would take seven years to get it back on its feet. This, however, was indeed the case. While the renovation took about seven-and-a-half years to be completed, Orlean spent six-and-a-half writing the book. And it shows, with minute details throughout that pay tribute not only to the library itself, but to its workers, its users, and library lovers around the world.
Orlean Originally Thought She'd Play Detective
A journalist, Orlean is no stranger to getting to the truth of the matter. Also the author of The Orchid Thief, Orlean approached the story of The Library Book thinking she would get to the bottom of the fire—was it Harry Peak who set it aflame? Was it arson at all? She soon discovered, however, that arson is notoriously difficult to pin on an individual, let alone name as the sure cause of a fire. Read the book to find out whether she was successful nonetheless.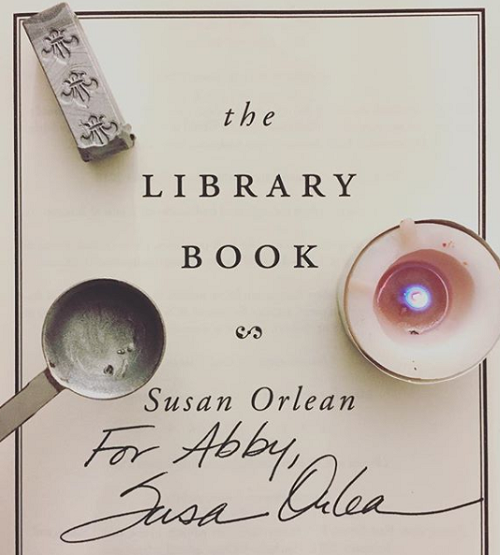 The Library Book
Is Intentionally Set Up As A Library
While some readers might have trouble with the structure of The Library Book, Orlean noted that its design is actually very intentional. Rather than a chronological and subject-leading discussion of the fire, she instead sets up the book as a sort of library in which each chapter is a volume of its own. This allows the reader to learn a little bit about everything, just as they might by browsing titles on book spines in a library.
Orlean Almost Didn't Write About Previous L.A. Public Library Directors
While she had intended to include a list of past directors of the L.A. Public Library, Orlean never intended to go into the detail that she did. However, when she learned of Charles Lummis (who published his walk across the United States in a journal-like fashion via newspapers and later took control of the L.A. Public Library in the early 20th Century), she knew she had to. As she said, the Venn Diagram of people who lived in L.A. and people who ran the L.A. Public Library was "irresistible" because it's the perfect meeting of people who have a "higher likelihood of being unusual."
Susan Orlean Can Be Funny
Despite the serious topic of the book, Orlean still finds humor in it. Speaking of Harry Peak, who may or may not have set the library on fire to begin with but had at least seven stories for where he was when the fire started, she had a recommendation, with the caveat that she had no plans for a life of crime: "If you are accused of a crime, stick with one alibi; don't go with seven."
The "Sharing Economy" Is Making a Comeback
While she didn't go into details as to why this seems to be the case, I suspect it has something to do with the Great Recession. We saw similar behavior during the Great Depression, so it stands to reason that America is turning toward a greater culture of sharing as a result, at least in part, of a poor economic situation. Orlean described the sharing economy as being "reenergized," and this is exemplified in the strength and popularity of libraries. Millennials use libraries more than any other living adult generation and libraries outnumbered Starbucks as of 2013 according to a study by statistician Justin Grimes. With sharing at its core, libraries no doubt have a strong future ahead. As Orlean stated, "[Libraries] are our communal mind."
A Lot of Thought Went into the Physical Design of
The Library Book
One interesting question from the crowd prompted Orlean to discuss the thought process behind the beautiful red and deckle-edged book. "I didn't want a dust jacket. I didn't want anything between you [the reader] and the book," Orlean said. With a classic sort of design with a textured red cover and gold lettering and icon detail on the cover and spine, there's no doubt the book is a beautiful story wrapped up in a beautiful object. The endpapers are a fun nod to libraries, too, with a printed image of a circulation card and a few Easter egg names on it. It's absolutely a design to be proud of.
Did you read The Library Book? Tell us your thoughts in the comments.