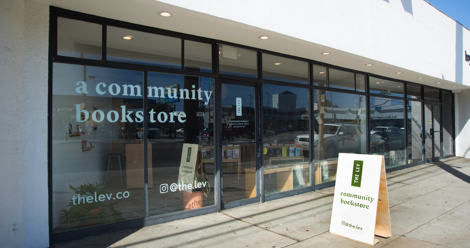 Literary Activism
Support This: The Lev, a Community Bookstore for Women and People of Color
The Lev is a bookstore in Greater Los Angeles. Created by Miriam Chan, the store aims to build a community for women around books, and to promote women and people of color writers. It was operating as a pop-up in the Venice, California, area; the pop-up closed at the end of June and The Lev is currently raising money to fund a long-term space.
From Miriam Chan on Vimeo.
The Lev's pop-up was open from February 2018 through June 2018. It has brought together an amazing community of readers, connected online communities such as Girls at Library (GAL) and Mend by hosting over twenty author readings, talks, story time and art hours, book swaps, workshops, monthly book clubs, and other community events in these four short months.
Though the pop-up is no longer open, The Lev can be found at a number of events around Los Angeles. The schedule is updated on the shop's event page.
There are less than three weeks to go in the fundraiser and The Lev is currently a long way from its goal. Click here to support the store.