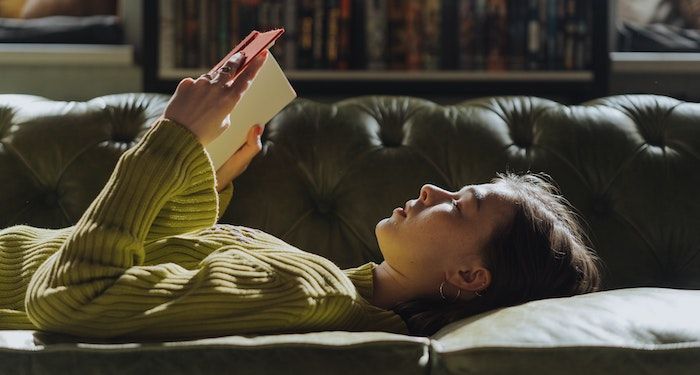 Essays
The Joy Of Reading Challenges Is Reading: All About The Participation Trophies
I suspect my obsession with reading challenges started with another obsession: organization. In August of 2014, I began tracking my reading in a cherished spreadsheet. Looking at my first entry, Maxine Hong Kingston's The Woman Warrior, I studied much of the well-loved, previously owned copy on my dearest's porch in Pittsburgh, Pennsylvania. So many years have unspooled that I'm uncertain whether the marginalia belongs to me or someone else.
As the sheets accumulated, I watched the titles collect. I guess this growth sparked a little friendly competition with myself. Since 2014, my annual reading record has risen. It has climbed gradually, by eight books in 2017 and 2021, and exponentially, by 55 books in 2019 and 57 in 2020.
Four years ago, I joined Goodreads and entered their reading challenge. A challenge I always win, but I didn't know that then, my success inspires the next year's goal. In 2018, I read 52 books, so I set my 2019 goal to 53 and read 107 titles. In 2020, I announced a goal of 104, a hopeful two titles a week. After surpassing it, I aimed for 156, three titles per week, and read 164. In 2021, I wanted a comfortable but difficult goal, so I searched for a perfect number: 143 because I love you. I read 172. In 2022, I pledged 143 again. When I eclipsed it, I upped my goal to a number that felt untouchable: 200. I read 213.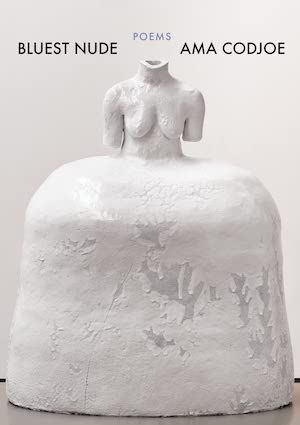 Last year, a spectacular one for reading, I opened with Craft in the Real World by Matthew Salesses, sticky flagging "writing" and "revision exercises" I wanted to revisit in the Appendix. I closed it out with Bluest Nude by Ama Codjoe on New Year's Eve, reading and rereading "After a Year of Forgetting."
Little did I know, while choosing my first Goodreads goal in 2019, that I would butterfly into a reading challenge-obsessed bibliophile. That year, I discovered and fell in love with The Sealey Challenge, founded by poet Nicole Sealey. Whether participating for a single workweek in 2019 or completing the 31 books in 31 days in 2020 and 2021, every August — even if it took extra time to finish those 31 titles in 2022 — feels like a success. The delight lies in reaching for poems every day, in witnessing others turning to and sharing poetry books, learning of new-to-me poets and poems, seeing familiar names and titles speckle and swarm social media feeds.
Last January, I vowed to balance fiction, nonfiction, and poetry better. (In my mind and this essay, a goal plus a deadline equals a reading challenge.) In 2021, I read 171 books: 74 poetry, 67 fiction, and 30 nonfiction titles. Of those 213 books in 2022, I read 103 fiction, 74 poetry, and 36 nonfiction titles. From chapbooks to full-length collections, poetry made up 35% of my reading. Reviewing that literary goal for 2022, I measured poetry right.
Even though I failed to balance prose as well as poetry (fiction entailed 48% of my 2022 reads, and nonfiction 17%), I still leafed through six more nonfiction books than the previous year. I still moved a bookmark forward in an essay. I still longingly gazed at an in-progress memoir on my nightstand. I still pondered which nonfiction title I would tackle next. I still bought and borrowed nonfiction books.
On the first of December, inspired by Rioter Liberty Hardy, I piled my "Ten Before The End," a challenge created by Brett Benner where participants name ten titles they wish to get through by December's end. Only, I — whoops — stacked nine. I believe I reserved a spot for a book en route — The Symmetry of Fish or Black Women Writers at Work, edited by Claudia Tate — and snapped a picture before adding it because my end-of-the-year brain noticed the holiday bouquet blooming.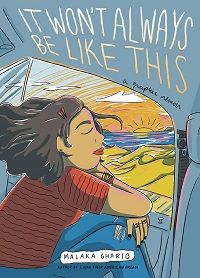 Despite failing to properly compile my ten titles in those frazzled last breaths of 2022, thinking about my literary hopes for the rest of the year, which writers I yearned to spend time with, and the pages I wanted to savor before the disco ball dropped at midnight brought me joy. Counting Su Cho's debut collection, I devoured seven of the ten: Cold Enough for Snow by Jessica Au; Alejandra Pizarnik's Extracting the Stone of Madness, translated by Yvette Siegert; It Won't Always Be Like This by Malaka Gharib; The Lesbiana's Guide to Catholic School by Sonora Reyes; Jamila Rowser's Wash Day Diaries, illustrated by Robyn Smith; and Irene Solà's When I Sing, Mountains Dance, translated by Mara Faye Lethem.
Throughout the year, I notice gaps in my reading and the books collecting on my shelves, skyscrapering in corners, then decide on an annual resolution. Every month, I pick a title aligned with that focus. Last disco ball drop, I promised to spend more time with translated literature, and the disco ball drop before that, genre fiction. This disco ball drop, I intend to concentrate on short stories.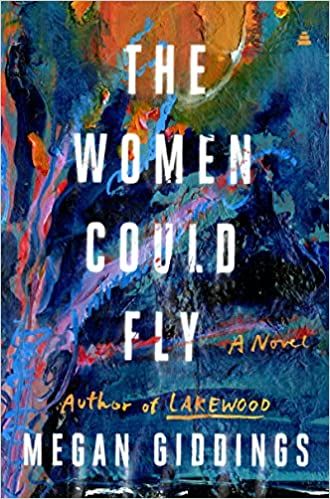 In addition to yearly homework, I, according to whims and work, assign myself monthly homework and report the results, a mix of victorious strikethroughs and the goals that got away from me, to my accountability group. A 2022 sampling: research for essays; book club selections; library borrows almost due; ARCs with approaching publication dates; autumnal reads from The Women Could Fly by Megan Giddings to The Hacienda by Isabel Cañas; and recent releases.
On December 10, I completed my Goodreads Reading Challenge for the second time, heart gleeful as a happy barrage of bookfetti celebrated my reading success. A new personal best! Instead of establishing a third goal for the remaining 21 days, this Virgo let the bookfetti settle, reflected on 2022, and planned ahead.
---
If you find yourself reading challenge–obsessed or -interested, consider exploring Poetry Challenges To Enrich Your Reading Life by yours truly, Book Riot's 2023 Read Harder Challenge, What I Learned Reading an Awards Longlist for the First Time, and Why I'm Obsessed With My Goodreads Reading Challenge Tracker.