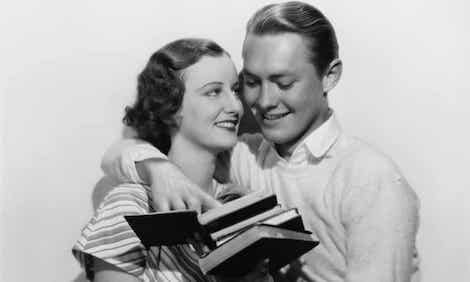 The Joy Of Not Finishing Books: Critical Linking, December 7, 2018
Sponsored by Book Riot's 10 Best Nonfiction Books of 2018 Giveaway–enter here!
---
There's a joy that comes from putting down a book that isn't working for you. It's a little expression of freedom and control. It's like ending a stale relationship. It's not your fault it didn't work out. It's not the book's fault either. But it's just not working for you. Sure, it's sad to say goodbye but you tried and now possibility is once again at your fingertips.
____________________
At the Bush library in College Station there is a presidential limousine, a restored 1944 TBM Avenger like Bush flew during his combat days in World War II, along with a restored Studebaker that the Bush family would have had in 1948. A 12-foot-tall section of the Berlin Wall is a particularly imposing exhibit.
There are also plenty of things related to the life of the First Lady, including a special family-friendly place for the whole family to read.
I love anything about Presidential Libraries, and this look at the three in Texas is a fun peek at what those repositories hold.
Hello! I am one of the five people left on Earth who have never seen nor read any part of the Harry Potter series. But because everyone talks about it a lot, I'm going to test my skills and try to sort you into a Hogwarts house based on my VERY limited knowledge of the franchise.
This quiz was accurate. #ForeverSlytherin.