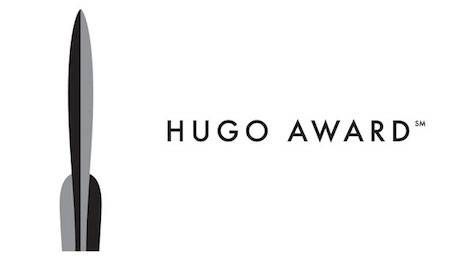 This content contains affiliate links. When you buy through these links, we may earn an affiliate commission.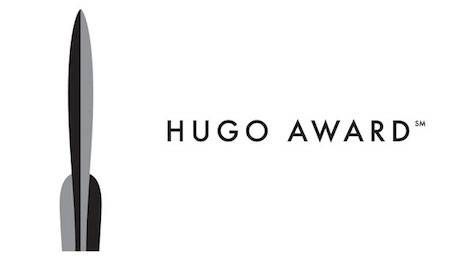 It's that magical day for the SFF world, where the finalists for the Hugo Award get announced! (We'll find out who the winners are at Worldcon 75 in Helsinki.) And boy howdy, this is one heck of a list. First, congratulations to the awesome finalists. This is going to be a tough year when it comes to doing the rankings, and I fully look forward to crying tears of blood as I try to choose between four or five things that I love equally. (But oh my gosh, The Obelisk Gate!!!!)
Second, let's get rules wonky. This was the first set of finalists to come out since the set of rules changes voted in at the WSFS meeting in 2016 which attempted to address the ongoing system gaming by the so-called "Rabid Puppies" and "Sad Puppies." If you need to catch up on all that, please refer to my post from last year. I don't feel shy about calling the Rabid Puppies in particular an extension of the alt-right (or as we like to call them on Twitter because truth plus saving on character count is a win, "Nazis") considering their leader links directly to that sector of bigotry.
This year's list of finalists puts front and center one of the big changes that was made to the rules last year: you'll note that every category has six finalists. During the nomination process, we were only able to list five nominees. You'll also note that we have a whole new Hugo category – Best Series! This doesn't actually have anything to do with rules corrections to stop manipulation by slate, but if you like series it's a nice cherry on a sundae of literary delight.
Glancing over the finalists list, there was at most one nominee per category that I could confidently call as a Rabid Puppy pick, and some categories which showed no obvious influence at all. The easy call is anything that involves "Vox Day" or his might-as-well-be-vanity press "Castalia House" is a slate pick; if there's anyone outside the dedicated "Vox Day is a Super Genius" fan club who thinks the guy can edit his way out of a paper bag, I have yet to meet them.
This is a happy sign, since if we're getting six finalists these days and only one of them goes to a laughable slate nonsense, that gives us five awesome things to choose from (and optionally, one to practice our Bela Lugosi laugh at while hitting the "no award" button). The real question becomes – how much did the puppies slate to begin with?
We can answer that. In the past, the puppies have basically followed the leader. If you'd like to see what he said via a helpfully donotlink-ified link, here you go.
To summarize if you've just eaten and didn't want to click the link, to pivot with the rules changes they focused down on one to two nominees per category. Comparing the slate to the finalists shows:
Best Novel: puppy free despite one work on the slate list
Best Novella: This Census-Taker by China Miéville – considering Miéville's popularity, I have a feeling that he probably would have been on the ballot anyway. Will need to see the analysis at the Helsinki WSFS meeting to be certain, though.
Best Novelette: Alien Stripper Boned from Behind by the T-Rex by Stix Hiscock – I suppose they decided not to pull for Chuck Tingle again this year after he epically trolled them last year. Sad.
Best Short Story: "An Unimaginable Light" by John C. Wright
Best Series: puppy free, despite Vox Day's efforts to get himself nominated
Best Related Work: The View from the Cheap Seats by Neil Gaiman – as with the China Miéville nomination.
Best Dramatic Presentation (Long Form): Deadpool – a super popular film that everyone was already sure would show up on the final ballot
Best Dramatic Presentation (Short Form): puppy free; there are two Game of Thrones episodes in the finalists, and neither are the puppy pick
Best Editor, Short Form: puppy free despite one editor on the slate list
Best Editor, Long Form: Vox Day
Best Professional Artist: puppy free despite two artists on the slate list
Best Semiprozine: Cirsova, edited by P. Alexander.
Best Fanzine: Castalia House Blog
Best Fancast: The Rageaholic. There was a second fancast on the slate list that did not make it to the final ballot.
Best Fan Writer: Jeffro Johnson. There was a second fan writer on the slate list who did not make it to the final ballot.
Best Fan Artist: Alex Garner and Mansik Yang
Campbell Award: J. Mulrooney
Please note that I am making no judgments about the quality of any nominees that aren't directly adjacent to Vox Day or Castalia House. I've commented on the few that I know to be extremely popular, but I don't know everyone and everything in science fiction and fantasy and lack of commentary on other nominees should not necessarily be taken as a judgment that they're only there due to the puppies. In fact, the puppies have previously tried the transparently manipulative game before where they nominate a very mainstream candidate in the hopes it will trick the Hugo voters into no-awarding something they actually like. Needless to say, the Hugo voters as a whole are much smarter than that.
Ultimately, I have nothing but sympathy for any innocent artist or writer who might find themselves made into a political football by Sci-fi's saddest wannabe king. It's not a nice place to be in when you really ought to be getting slapped on the back and congratulated.
A quick look-over indicates that the only category in which the puppies had multiple nominees and got them both on the list was Fan Artist, which had the least nominating ballots of any category. The categories in which there was a single slate pick that did not make it through were:
Best Novel
Best Series
Best Dramatic Presentation (Short Form)
Best Editor, Short Form
Best Professional Artist
There isn't really a numerical statement I can make here about number of nominating ballots; they're really all over the map. A lot of the questions about how things shook out will be answered when we get to Helsinki and see the reports at the WSFS meeting. (Look for that analysis in August.) But considering the final ballots of the last several years, this is a optimistic look at things to come.
Congratulations to all, and may the odds be ever in your favor.