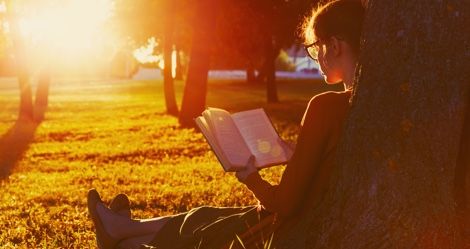 Have you ever picked a YA book thinking about a story and ended up reading another one? I have. Now, do you believe in magic? And what about the hidden magic power of YA books? I know I totally do.
When buying and searching for new YA titles, I read the synopsis – like everyone else, obviously – and come across many books depicted as "love conquers all" or "just another teenage girl trying not to be awkward." Just to name a few stereotypes. I immediately get expectations about that book. However, as I decide to give them a try, I find out a whole new different plot. And it doesn't mean it's bad – to me, it's the hidden magic power of YA books.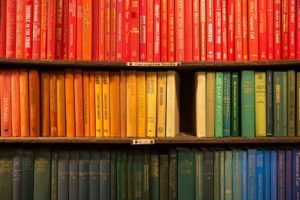 Take The One Memory of Flora Banks by Emily Barr, for instance. It totally seemed this one boy would save her from her amnesia and help her remember things – although I kept thinking that wasn't possible, of course. Even though Flora spends the entire book looking for the boy, the story turned out to be everything but about that boy's kiss. It's a story about self-discovery, courage, taking risks and doing what it seems impossible. We learn from Flora as she learns about herself and the world around her.
Hopeless by Colleen Hoover, is another example. When I started reading it, I thought it was just another story about a somewhat weird girl meeting a bad, mysterious boy. However, at some point, the plot twists just kept coming, and I found myself reading nonstop until 4 am.
The origins of the creation of book lists specifically for young adults dates back from 1929, when a group of women librarians coined the term for the first time. Their goal was to attract teens and keeping them interested in literature and visiting the library. Then, YA stories weren't much diverse. Usually, they featured a girl and a boy, who fall in love, maybe have a fight or encounter some obstacles in their relationship, and all ends well where romance is concerned. It was only in 1997, when Harry Potter was published, that many believe YA was changed forever. (What a real hidden magic power, hmm?) The story appealed to both children and adults, and the main character grows up with his audience – from 11 to 17 years old.
It was then that something came to light: between childhood and adulthood, there are many things we come across that make us grow up and mature. And darker things, like death, torture, murder, injustice, etc. To me, growing up is a complex process that is always happening and evolving. After all, one never stops learning new things about life.
And let's face it: our teen years are the best and worst period of our lives. It's when we brutally learn that life isn't easy or fair; when we are abruptly robbed of our innocence. It's pretty traumatic, really. So, of course YA made its way on the market – it just makes sense for the genre to exist, to help us tackle our newly-found issues with the world.
That's the hidden magic power of YA books. A love story that's suddenly transformed into something so mature, so jaw-dropping and beautiful. Maybe it's why so many adults read YA. A book seemingly for children and youngsters, except it's not. And don't underestimate this magic power. It's quite real and strong, and it's definitely hidden. One just has to search for it.