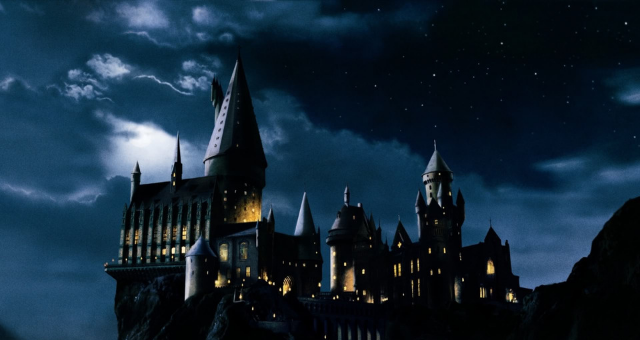 Critical Linking
The Guy Adapting Millennials' Fave Childhood Books: Critical Linking, November 27, 2019
Critical Linking, a daily roundup of the most interesting bookish links from around the web is sponsored by TALION PUBLISHING LLC, publishers of the thrilling Talion Series by J.K. Franko.

---
"Jack Thorne is the man who is adapting your childhood.
Thorne is the showrunner for HBO's new His Dark Materials TV series, based on the Philip Pullman trilogy of the early 2000s. He was the playwright behind Harry Potter and the Cursed Child, which premiered on the West End in 2016 and on Broadway in 2018. Next spring, his version of The Secret Garden — based on the 1911 novel by Frances Hodgson Burnett, and following a much-beloved 1993 film adaptation — is scheduled to appear in movie theaters.
It's beginning to seem as though anywhere there is a book that millennials widely fell in love with in their childhoods, Jack Thorne is out there too, adapting that beloved book for a new medium."
*whispers* The Secret Garden may go a bit further back than just millennials' childhoods.
---
"Publishers are currently fighting something of a rearguard action to exclude books from tariffs that were imposed September 1, even as a December 15 deadline looms on a new tariff affecting books not covered by the earlier round.
Under U.S. trade representative rules, an "exclusion process" begins a few months after tariffs are implemented on a group of products. That means that publishers whose books are currently under the tariff have from October 31 to January 31 to request that their books be excluded. "
Publishing fighting book tariffs continues.
---
"So, it is galling that, in Weiner's 2015 appearance on CBS This Morning, Charlie Rose interrupts both his female cohosts—and Weiner herself—to ask of All Fall Down whether "the difference in this and why this is your best [book] is how you've gone to the darker places." That phrase, "darker places," is Weiner's, and certainly the novel dealt with difficult issues. The panel of hosts, however, seems set on attributing some of the best reviews of Weiner's career—including her first New York Times review—to that darkness. The real question is why critics have so often ignored the fact that the darker places had been there all along."