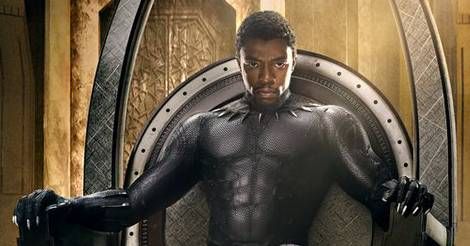 A GoFundMe page was set up for children in Harlem to go see the new Black Panther movie in February. The goal was to raise $10,000 and it has actually been exceeded—in only 3 days! The campaign has raised $13,205 so far.
Black Panther in itself is culturally significant to children, especially those of colour who rarely see themselves positively represented in the media. Frederick Joseph, the creator of the GoFundMe campaign, stated that "the release of Marvel's film the 'Black Panther' is a rare opportunity for young students (primarily of color) to see a black major cinematic and comic book character come to life. This representation is truly fundamental for young people, especially those who are often underserved, unprivileged, and marginalized both nationally and globally. "
Though the character of Black Panther has already graced the big screen with his appearance on Captain America: Civil War, where he played a significant role, the Black Panther film will see Chadwick Boseman's character as the central protagonist, along with a supporting cast of black heroes and villains. The movie will also be set in the fictional nation of Wakanda, located in Africa. This is the kind of positive representation that young kids of colour will hugely benefit from.
All proceeds will be going to the Boys & Girls Club of Harlem to pay for the price of cinema tickets and refreshments for the children, as well as tickets and refreshments for chaperones. All leftover proceeds after the cinema visit will go into The Boys & Girls Club of Harlem, which is an organisation dedicated to providing opportunities to youth, such as after-school and educational programmes.