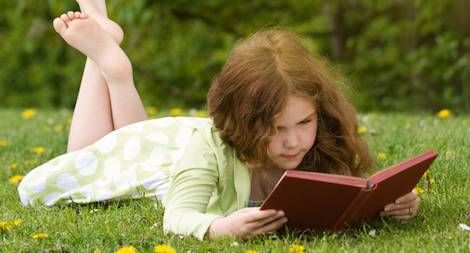 Children's
The Essential Middle Grade Summer Reading List
This content contains affiliate links. When you buy through these links, we may earn an affiliate commission.
Middle grade books (geared toward 8-12 year olds, but awesome for teens and adults, too) contain the best stories, which makes me thrilled to introduce this year's must-read middle grade summer reading list. We've got funny books, quirky books, adventurous books, thoughtful books – over fifty recommendations for reluctant or voracious readers alike.
Get ready, summer – readers are coming your way.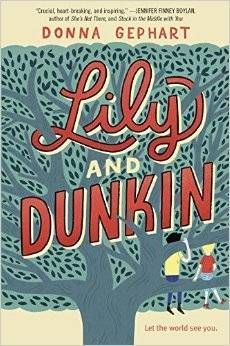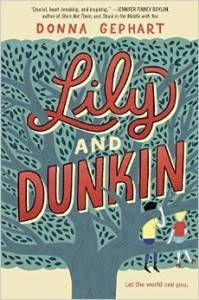 Lily and Dunkin by Donna Gephart

Lily Jo McGrother, born Timothy McGrother, is a girl. But being a girl is not so easy when you look like a boy. Especially when you're in the eighth grade. Dunkin Dorfman, birth name Norbert Dorfman, is dealing with bipolar disorder and has just moved from the New Jersey town he's called home for the past thirteen years. This would be hard enough, but the fact that he is also hiding from a painful secret makes it even worse. One summer morning, Lily Jo McGrother meets Dunkin Dorfman, and their lives forever change.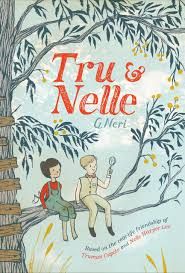 Tru and Nelle by G. Neri
Long before they became famous writers, Truman Capote (In Cold Blood) and Harper Lee (To Kill a Mockingbird) were childhood friends in Monroeville, Alabama. This fictionalized account of their time together opens at the beginning of the Great Depression, when Tru is seven and Nelle is six. They love playing pirates, but they like playing Sherlock and Watson-style detectives even more. It's their pursuit of a case of drugstore theft that lands the daring duo in real trouble. Humor and heartache intermingle in this lively look at two budding writers in the 1930s South.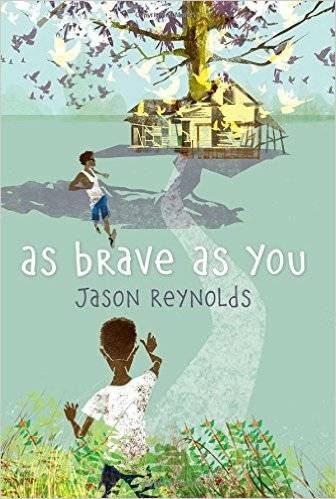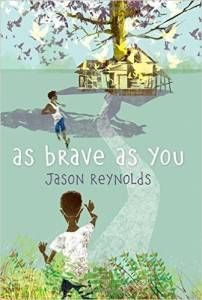 As Brave as You by Jason Reynolds

Genie's summer is full of surprises. The first is that he and his big brother, Ernie, are leaving Brooklyn for the very first time to spend the summer with their grandparents all the way in Virginia—in the COUNTRY! The second surprise comes when Genie figures out that their grandfather is blind. Thunderstruck and—being a curious kid—Genie peppers Grandpop with questions about how he covers it so well (besides wearing way cool Ray-Bans). How does he match his clothes? Know where to walk? Cook with a gas stove? Pour a glass of sweet tea without spilling it? Genie thinks Grandpop must be the bravest guy he's ever known, but he starts to notice that his grandfather never leaves the house—as in NEVER. And when he finds the secret room that Grandpop is always disappearing into—a room so full of songbirds and plants that it's almost as if it's been pulled inside-out—he begins to wonder if his grandfather is really so brave after all. Then Ernie lets him down in the bravery department. It's his fourteenth birthday, and, Grandpop says to become a man, you have to learn how to shoot a gun. Genie thinks that is AWESOME until he realizes Ernie has no interest in learning how to shoot. None. Nada. Dumbfounded by Ernie's reluctance, Genie is left to wonder—is bravery and becoming a man only about proving something, or is it just as important to own up to what you won't do?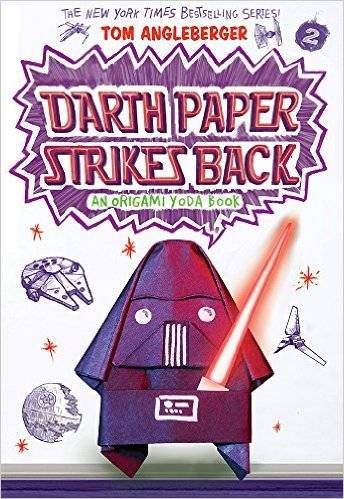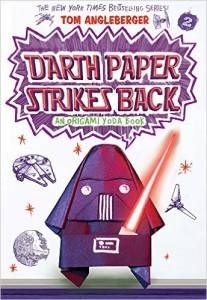 Darth Paper Strikes Back by Tom Angleberger (Origami Yoda series)
It is a dark time at Ralph McQuarrie Middle School. After suffering several Origami Yoda related humiliations, Harvey manages to get Dwight suspended from school for being a troublemaker. Origami Yoda pleads with Tommy and Kellen to save Dwight by making a new case file one that will show how Dwight s presence benefits McQuarrie. With the help of their friends, Tommy and Kellen record cases such as Origami Yoda and the Pre-eaten Wiener, Origami Yoda and the Exploding Pizza Bagels, and Origami Yoda and "Wonderland: The Musical." But Harvey and his Darth Paper puppet have a secret plan that could make Dwight's suspension permanent . . .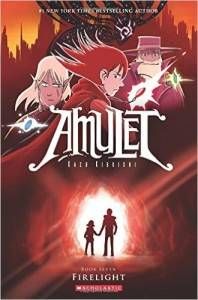 Firelight by Kazu Kibuishi (7th Book in the Amulet series)

Emily, Trellis, and Vigo visit Algos Island, where they can access and enter lost memories. They're hoping to uncover the events of Trellis's mysterious childhood — knowledge they can use against the Elf King. What they discover is a dark secret that changes everything. Meanwhile, the Voice of Emily's Amulet is getting stronger, and threatens to overtake her completely.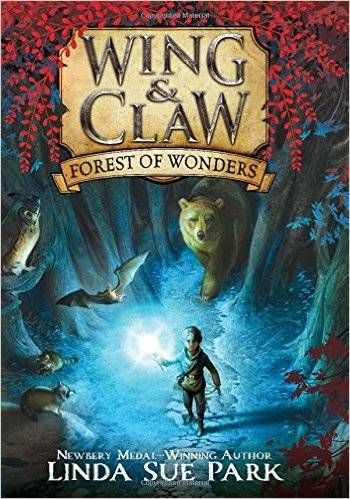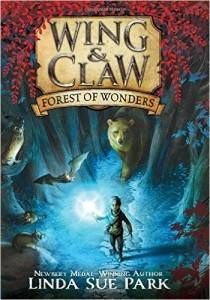 Wing and Claw: Forest of Wonders by Linda Sue Park
Raffa Santana has always loved the mysterious Forest of Wonders. For a gifted young apothecary like him, every leaf could unleash a kind of magic. When an injured bat crashes into his life, Raffa invents a cure from a rare crimson vine that he finds deep in the Forest. His remedy saves the animal but also transforms it into something much more than an ordinary bat, with far-reaching consequences. Raffa's experiments lead him away from home to the forbidding city of Gilden, where troubling discoveries make him question whether exciting botanical inventions—including his own—might actually threaten the very creatures of the Forest he wants to protect.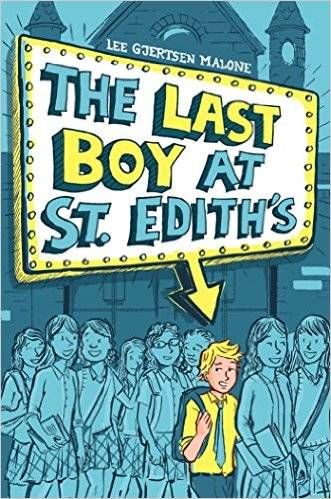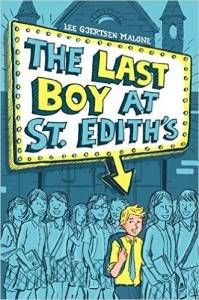 The Last Boy at St. Edith's by Lee Gjertsen Malone
Seventh grader Jeremy Miner has a girl problem. Or, more accurately, a girls problem. 475 of them to be exact. That's how many girls attend his school, St. Edith's Academy. Jeremy is the only boy left after the school's brief experiment in co-education. And he needs to get out. But his mother—a teacher at the school—won't let him transfer, so Jeremy takes matters into his own hands: he's going to get expelled. Together with his best friend Claudia, Jeremy unleashes a series of hilarious pranks in hopes that he'll get kicked out with minimal damage to his permanent record. But when his stunts start to backfire, Jeremy has to decide how far he's willing to go and whom he's willing to knock down to get out the door.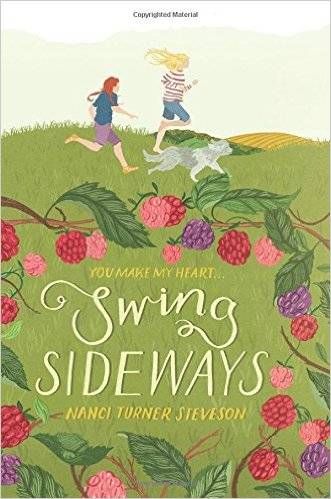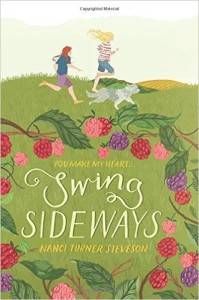 Swing Sideways by Nanci Turner Stevenson by Nanci Turner Stevenson
Annie has been promised a summer of freedom in the country. Freedom from a difficult school year, freedom from her fake "friends" back in the city, and, most of all, freedom from her mom's life-governing spreadsheets and rigid schedules. When Annie meets California, who is visiting her grandfather's farm, it seems she has found the perfect partner for the summer she's always craved. Especially when California offers Annie a real-life adventure: if she and Annie can find the ponies her mom rode as a girl, surely it will remind her mom how wonderful the farm is—and fix what's broken between her mom and her grandfather. But Annie's summer of freedom is sprinkled with secrets, and everything she has learned about bravery and love will be put to the test when the truth behind the ultimate secret changes her life forever.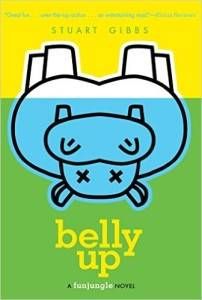 Belly Up by Stuart Gibbs (FunJungle Series followed by Poached and Big Game
Twelve-year-old Theodore "Teddy" Roosevelt Fitzroy has murder on his hands and trouble on his tail. He believes that Henry, the hippopotamus at the brand-new FunJungle, has been murdered. The zoo's top brass claim the hippo went belly up the natural way, but Teddy and his feisty friend Summer McCraken have other ideas. Could the culprit be FunJungle's animal-hating head of operations? Or is it FunJungle's owner—Summer's dad—a man who is much more concerned about money than animal welfare? The deeper Teddy and Summer dig, the more danger they're in—because when it comes to hippo homicide, the truth can't be caged!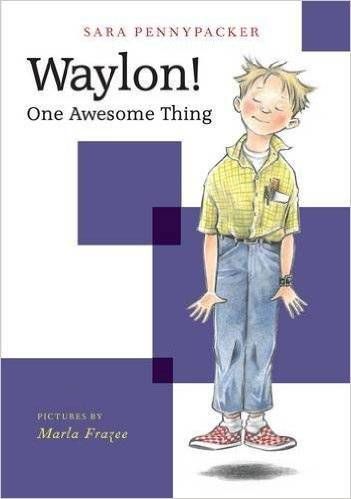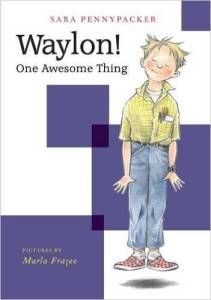 Waylon! One Awesome Thing by Sara Pennypacker, illustrated by Marla Frazee
Waylon has lots of ideas for making life more awesome through science, like teleportation, human gills, and attracting cupcakes by controlling gravity. But it's impossible for him to concentrate on his inventions when he's experiencing his own personal Big Bang. Arlo Brody is dividing the fourth grade boys into two groups. Waylon would rather be friends with everyone. Well, everyone except the scary new kid, Baxter Boylen. Waylon's older sister, Neon, is shooting away from the family. He wishes everything would go back to the way it was before she started wearing all black and saying "What's the point?" all the time. Just when it looks as though Waylon's universe is exploding, something happens to bring it all together again, and it is, without a doubt, One Awesome Thing.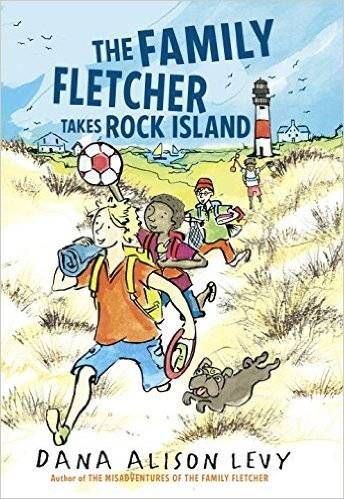 The Family Fletcher Takes Rock Island by Dana Alison Levy (First in the series: The Misadventures of the Family Fletcher)
he Fletchers are back on Rock Island, home of all their best summer memories. But from their first day on vacation, it's clear that this year, things have changed. Their favorite lighthouse is all boarded up' and the Fletcher boys can't figure out why or how to save it. Add a dose of Shakespeare, a very tippy kayak, a video camera, (maybe, possibly, or not) a swimming cat, and some new neighbors, and the recipe for a crazy vacation is complete. Over the course of the summer, the Fletchers will learn that sometimes, even in a place where time stands still, the wildest, weirdest, and most wonderful surprises await.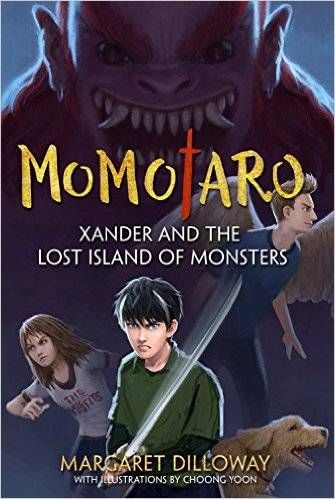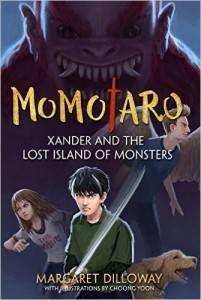 Momotaro Xander and the Lost Island of Monsters by Margaret Dilloway
Xander Miyamoto would rather do almost anything than listen to his sixth grade teacher, Mr. Stedman, drone on about weather disasters happening around the globe. If Xander could do stuff he's good at instead, like draw comics and create computer programs, and if Lovey would stop harassing him for being half Asian, he might not be counting the minutes until the dismissal bell. When spring break begins at last, Xander plans to spend it playing computer games with his best friend, Peyton. Xander's father briefly distracts him with a comic book about some samurai warrior that pops out of a peach pit. Xander tosses it aside, but Peyton finds it more interesting. Little does either boy know that the comic is a warning. They are about to be thrust into the biggest adventure of their lives-a journey wilder than any Xander has ever imagined, full of weird monsters even worse than Lovey. To win at this deadly serious game they will have to rely on their wits, courage, faith, and especially, each other. Maybe Xander should have listened to Mr Stedman about the weather after all. . . .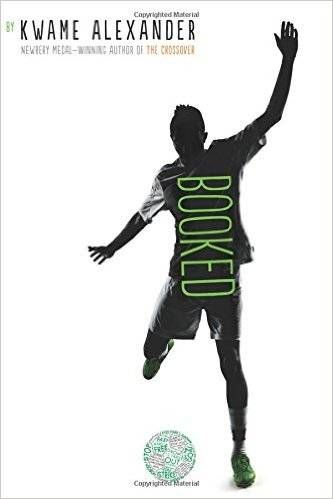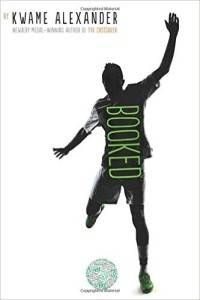 Booked by Kwame Alexander (First book in series: The Crossover)
Like lightning/you strike/fast and free/legs zoom/down field/eyes fixed/on the checkered ball/on the goal/ten yards to go/can't nobody stop you/can't nobody cop you…
In this follow-up to the Newbery-winning novel THE CROSSOVER, soccer, family, love, and friendship, take center stage as twelve-year-old Nick learns the power of words as he wrestles with problems at home, stands up to a bully, and tries to impress the girl of his dreams. Helping him along are his best friend and sometimes teammate Coby, and The Mac, a rapping librarian who gives Nick inspiring books to read.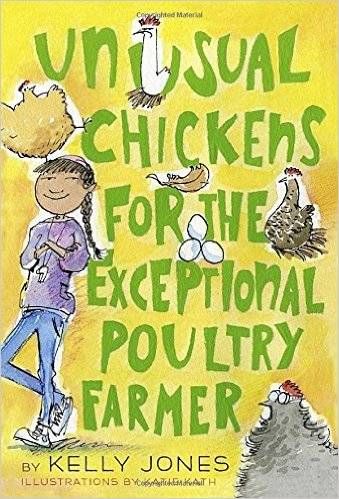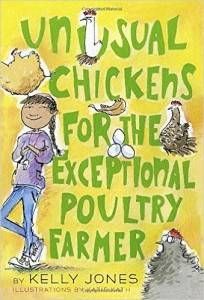 Unusual Chickens for the Exceptional Poultry Farmer by Kelly Jones
Twelve-year-old Sophie Brown feels like a fish out of water when she and her parents move from Los Angeles to the farm they've inherited from a great-uncle. But farm life gets more interesting when a cranky chicken appears and Sophie discovers the hen can move objects with the power of her little chicken brain: jam jars, the latch to her henhouse, the entire henhouse…. And then more of her great-uncle's unusual chickens come home to roost. Determined, resourceful Sophie learns to care for her flock, earning money for chicken feed, collecting eggs. But when a respected local farmer tries to steal them, Sophie must find a way to keep them (and their superpowers) safe. Told in letters to Sophie's abuela, quizzes, a chicken-care correspondence course, to-do lists, and more, Unusual Chickens is a quirky, clucky classic in the making.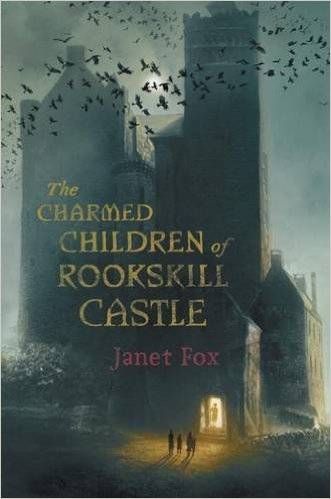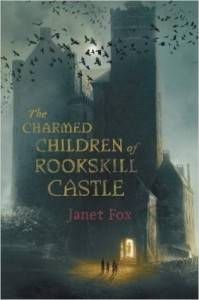 The Charmed Children of Rookskill Castle by Janet Fox
That's what Katherine Bateson's father told her, and that's what she's trying to do: when her father goes off to the war, when her mother sends Kat and her brother and sister away from London to escape the incessant bombing, even when the children arrive at Rookskill Castle, an ancient, crumbling manor on the misty Scottish highlands. But it's hard to keep calm in the strange castle that seems haunted by ghosts or worse. What's making those terrifying screeches and groans at night? Why do the castle's walls seem to have a mind of their own? And why do people seem to mysteriously appear and disappear? Kat believes she knows the answer: Lady Eleanor, who rules Rookskill Castle, is harboring a Nazi spy. But when her classmates begin to vanish, one by one, Kat must uncover the truth about what the castle actually harbors—and who Lady Eleanor really is—before it's too late.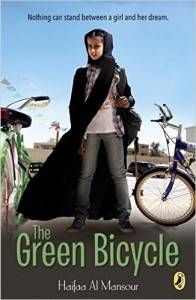 The Green Bicycle by Haifaa Al Mansour
Spunky eleven-year-old Wadjda lives in Riyadh, Saudi Arabia with her parents. She desperately wants a bicycle so that she can race her friend Abdullah, even though it is considered improper for girls to ride bikes. Wadjda earns money for her dream bike by selling homemade bracelets and mixtapes of banned music to her classmates. But after she's caught, she's forced to turn over a new leaf (sort of), or risk expulsion from school. Still, Wadjda keeps scheming, and with the bicycle so closely in her sights, she will stop at nothing to get what she wants.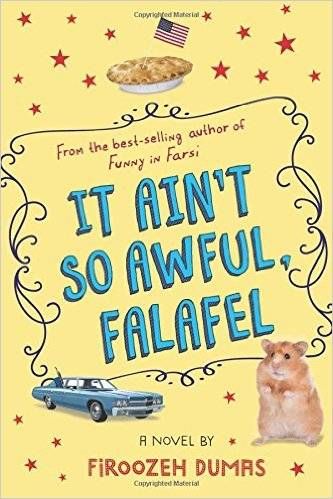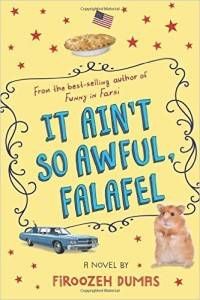 It Ain't So Awful, Falafel by Firoozeh Dumas
Zomorod (Cindy) Yousefzadeh is the new kid on the block . . . for the fourth time. California's Newport Beach is her family's latest perch, and she's determined to shuck her brainy loner persona and start afresh with a new Brady Bunch name—Cindy. It's the late 1970s, and fitting in becomes more difficult as Iran makes U.S. headlines with protests, revolution, and finally the taking of American hostages. Even mood rings and puka shell necklaces can't distract Cindy from the anti-Iran sentiments that creep way too close to home.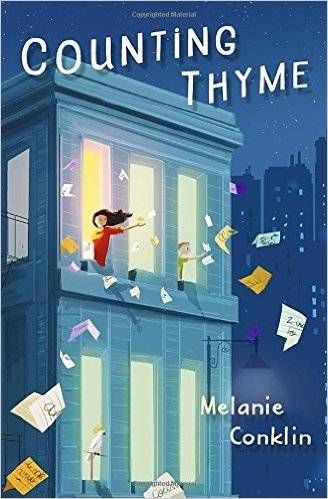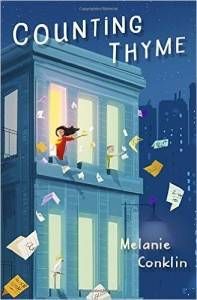 Counting Thyme by Melanie Conklin
When eleven-year-old Thyme Owens' little brother, Val, is accepted into a new cancer drug trial, it's just the second chance that he needs. But it also means the Owens family has to move to New York, thousands of miles away from Thyme's best friend and everything she knows and loves. The island of Manhattan doesn't exactly inspire new beginnings, but Thyme tries to embrace the change for what it is: temporary. After Val's treatment shows real promise and Mr. Owens accepts a full-time position in the city, Thyme has to face the frightening possibility that the move to New York is permanent. Thyme loves her brother, and knows the trial could save his life—she'd give anything for him to be well—but she still wants to go home, although the guilt of not wanting to stay is agonizing. She finds herself even more mixed up when her heart feels the tug of new friends, a first crush, and even a crotchety neighbor and his sweet whistling bird. All Thyme can do is count the minutes, the hours, and days, and hope time can bring both a miracle for Val and a way back home.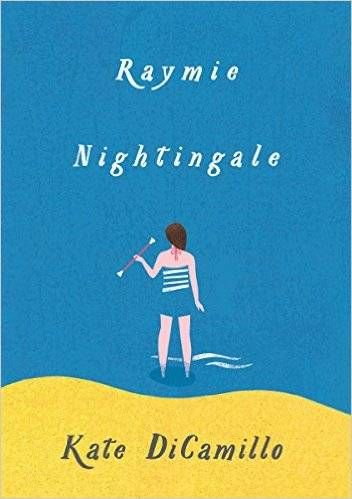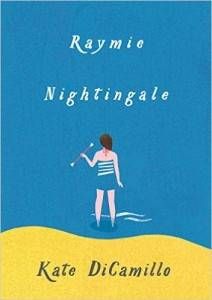 Raymie Nightingale by Kate DiCamillo Raymie Clarke has come to realize that everything, absolutely everything, depends on her. And she has a plan. If Raymie can win the Little Miss Central Florida Tire competition, then her father, who left town two days ago with a dental hygienist, will see Raymie's picture in the paper and (maybe) come home. To win, not only does Raymie have to do good deeds and learn how to twirl a baton; she also has to contend with the wispy, frequently fainting Louisiana Elefante, who has a show-business background, and the fiery, stubborn Beverly Tapinski, who's determined to sabotage the contest. But as the competition approaches, loneliness, loss, and unanswerable questions draw the three girls into an unlikely friendship — and challenge each of them to come to the rescue in unexpected ways.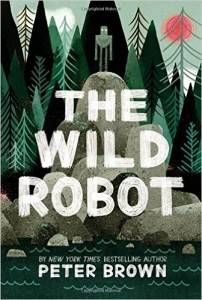 The Wild Robot by Peter Brown
When robot Roz opens her eyes for the first time, she discovers that she is alone on a remote, wild island. She has no idea how she got there or what her purpose is–but she knows she needs to survive. After battling a fierce storm and escaping a vicious bear attack, she realizes that her only hope for survival is to adapt to her surroundings and learn from the island's unwelcoming animal inhabitants. As Roz slowly befriends the animals, the island starts to feel like home–until, one day, the robot's mysterious past comes back to haunt her.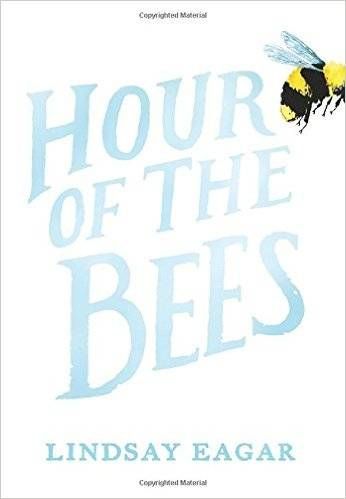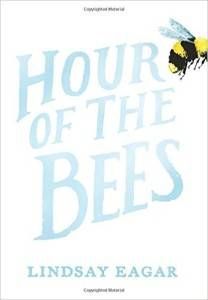 Hour of the Bees by Lindsay Eager
While her friends are spending their summers having pool parties and sleepovers, twelve-year-old Carolina — Carol — is spending hers in the middle of the New Mexico desert, helping her parents move the grandfather she's never met into a home for people with dementia. At first, Carol avoids prickly Grandpa Serge. But as the summer wears on and the heat bears down, Carol finds herself drawn to him, fascinated by the crazy stories he tells her about a healing tree, a green-glass lake, and the bees that will bring back the rain and end a hundred years of drought. As the thin line between magic and reality starts to blur, Carol must decide for herself what is possible — and what it means to be true to her roots. Readers who dream that there's something more out there will be enchanted by this captivating novel of family, renewal, and discovering the wonder of the world.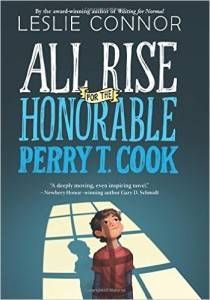 All Rise for the Honorable Perry T. Cook by Leslie Connor
Eleven-year-old Perry was born and raised by his mom at the Blue River Co-ed Correctional Facility in tiny Surprise, Nebraska. His mom is a resident on Cell Block C, and so far Warden Daugherty has made it possible for them to be together. That is, until a new district attorney discovers the truth—and Perry is removed from the facility and forced into a foster home. When Perry moves to the "outside" world, he feels trapped. Desperate to be reunited with his mom, Perry goes on a quest for answers about her past crime. As he gets closer to the truth, he will discover that love makes people resilient no matter where they come from . . . but can he find a way to tell everyone what home truly means?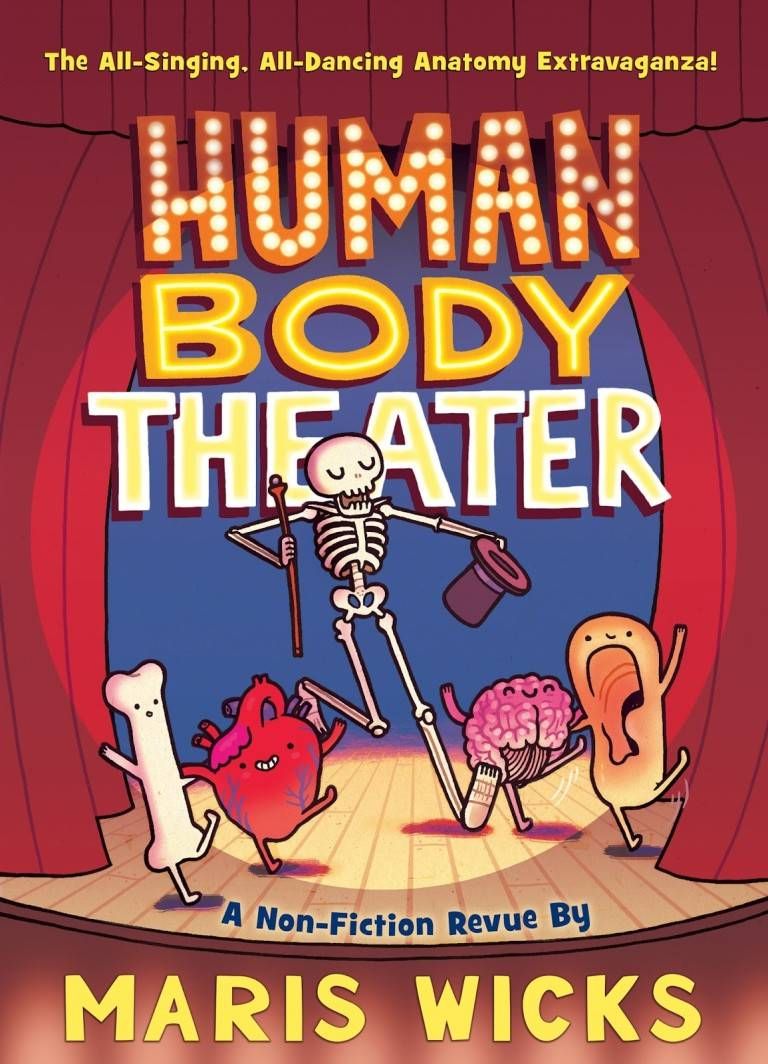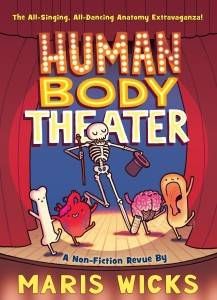 Human Body Theater by Maris Wicks
Welcome to the Human Body Theater, where your master of ceremonies is going to lead you through a theatrical revue of each and every biological system of the human body! Starting out as a skeleton, the MC puts on a new layer of her costume (her body) with each "act." By turns goofy and intensely informative, the Human Body Theater is always accessible and always entertaining.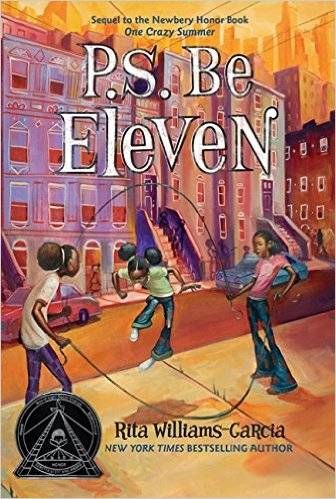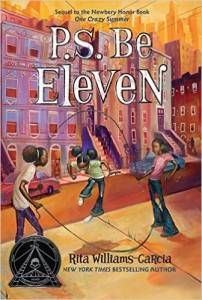 P.S. Be Eleven by Rita Williams-Garcia (Sequel to One Crazy Summer)
After spending the summer in Oakland, California, with their mother and the Black Panthers, Delphine, Vonetta, and Fern arrive home with a newfound streak of independence. The sisters aren't the only ones who have changed. Now Pa has a girlfriend. Uncle Darnell returns from Vietnam a different man. But Big Ma still expects Delphine to keep her sisters in line. That's much harder now that Vonetta and Fern refuse to be bossed around. Besides her sisters, Delphine's got plenty of other things to worry about—like starting sixth grade, being the tallest girl in her class, and dreading the upcoming school dance. The one person she confides in is her mother, Cecile. Through letters, Delphine pours her heart out and receives some constant advice: to be eleven while she can.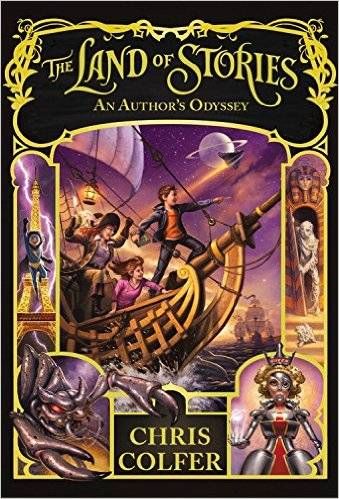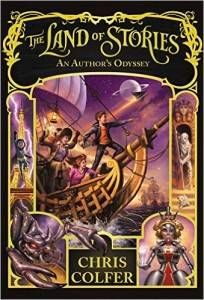 The Land of Stories: An Author's Odyssey by Chris Colfer (July 12, 2016) (5th Book in the The Land of Stories series)
The Masked Man is on the loose in the Land of Stories, and it's up to Alex and Conner Bailey to stop him…except Alex has been thrown off the Fairy Council, and no one will believe they're in danger. With only the help of the ragtag group of Goldilocks, Jack, Red Riding Hood, and Mother Goose and her gander, Lester, the Bailey twins discover the Masked Man's secret scheme: He possesses a powerful magic potion that turns every book it touches into a portal, and he is recruiting an army of literature's greatest villains! So begins a race through the magical Land of Oz, the fantastical world of Neverland, the madness of Wonderland, and beyond. Can Alex and Conner catch up to the Masked Man, or will they be one step behind until it's too late?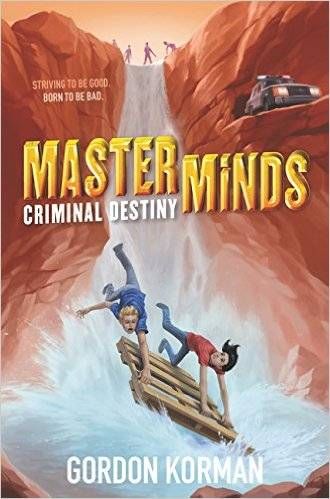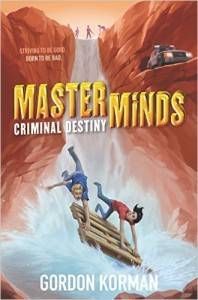 Masterminds: Criminal Destiny by Gordan Korman (Sequel to Masterminds)
The clones of Project Osiris are free—but they're being hunted. . . . After their narrow escape from their "perfect" hometown, Eli, Tori, Amber, and Malik are finally in the real world and determined to expose the leaders of Serenity. They decide to track down Tamara Dunleavy, the mysterious billionaire and founder of Project Osiris. Evading capture by breaking laws and sneaking into houses, hotels, buses, and cars—are they becoming the criminals they were destined to be? What they discover will change everything, leading them straight into the Plastic Works and the heart of the experiment, in order to uncover the deadly criminals they're cloned from—and any evidence that will convince the outside world to believe the truth. But the outside world isn't exactly what they expected—strangers aren't just unfriendly, they're dangerous. And the wrong move could send them right back into the arms of Dr. Hammerstrom—and trapped in Serenity for good. On a breakneck journey from Jackson Hole to a maximum security prison—Eli, Tori, Amber, and Malik will stop at nothing to take Project Osiris down.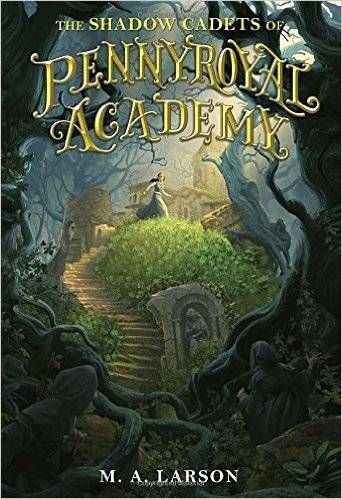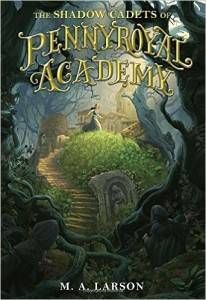 The Shadow Cadets of Pennyroyal Academy by M.A. Larson (Sequel to Pennyroyal Academy)
A triumphant victory over the witches has proven that Princess Cadet Evie really does belong at Pennyroyal Academy. News of her heroism has traveled far and wide—inspiring a kingdom of grateful citizens and, when the new term starts, a wave of fresh Academy recruits. While it's good to be returning to the Academy as a second-class Cadet, things are not as they should be. Evie witnesses the vicious attack of an innocent woman—by a trio of princesses. Pennyroyal's Headmistress General, Princess Beatrice, is dubious about what Evie saw—princesses are enforcers of truth and justice, not thugs. But Evie isn't so sure. Then, amidst piles of fan mail, she finds a letter with an ominous threat. A secret society has come out of the shadows with a wicked plan, putting the Academy in peril. It's up to Evie and her friends to unravel the devious plot and save Pennyroyal Academy.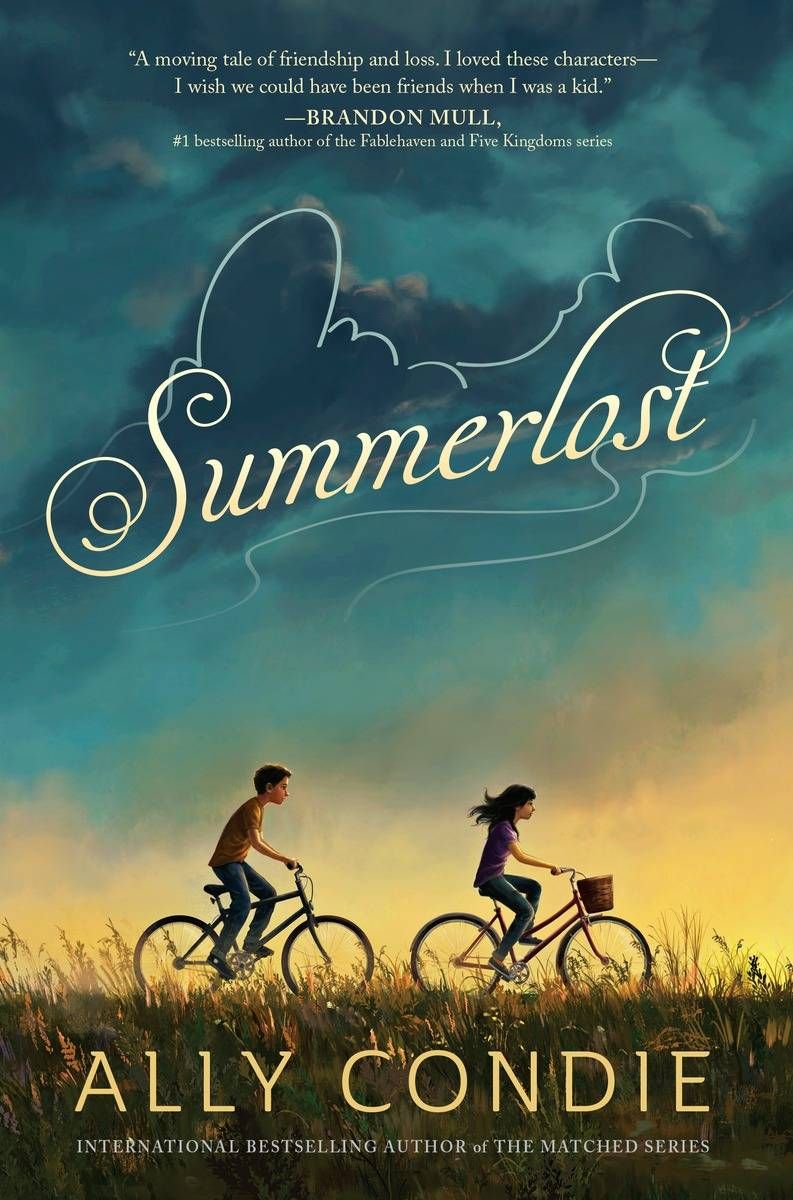 Summerlost by Allie Condie
Sometimes it takes a new friend to bring you home. It's the first real summer since the accident that killed Cedar's father and younger brother, Ben. Cedar and what's left of her family are returning to the town of Iron Creek for the summer. They're just settling into their new house when a boy named Leo, dressed in costume, rides by on his bike. Intrigued, Cedar follows him to the renowned Summerlost theatre festival. Soon, she not only has a new friend in Leo and a job working concessions at the festival, she finds herself surrounded by mystery. The mystery of the tragic, too-short life of the Hollywood actress who haunts the halls of Summerlost. And the mystery of the strange gifts that keep appearing for Cedar.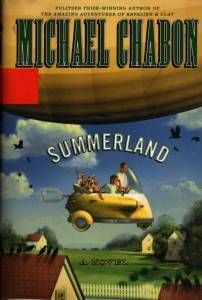 Summerland by Michael Chabon
For over a century, the people of Clam Island, Washington, have enjoyed barbecues and baseball games at Summerland, on the Western tip of the island, where it never rains. The small beings – known as ferishers – who ensure this perfect weather, however, are threatened by an ancient enemy, and need a hero – a baseball star, in fact – to vanquish their foe. Summerland is the story of Ethan Feld, the worst ball player in the history of the game, recruited by a hundred-year-old scout called Ringfinger Brown, himself a Negro League Legend. Accompanied by his determined friend, Jennifer T. Rideout, and guided by a friendly werefox, Ethan struggles to defeat giants, bat-winged goblins, and one of the toughest ballclubs in the realms of magic, to save all the Summerlands, and ultimately the world.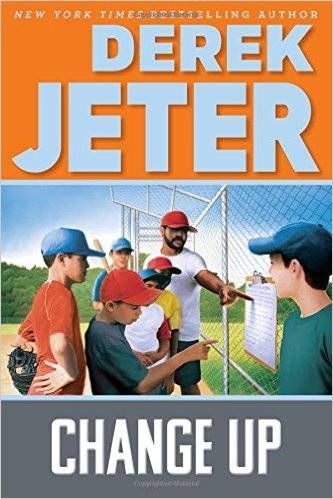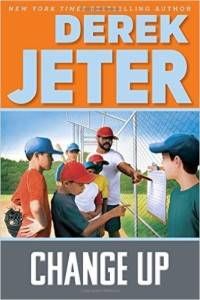 Change Up by Derek Jeter (Sequel to The Contract and Hit and Miss)
Derek is sure this will be the best season yet! He has it all planned—his dad will have him start at shortstop, and the team will cruise to a championship. But sometimes life doesn't go according to plan. Change Up focuses on a key life lesson of Derek Jeter's Turn 2 Foundation—Deal with Growing Pains—in the series companion to Hit & Miss and The Contract, about which The Wall Street Journal said, "the play by play action is exciting and the lessons many."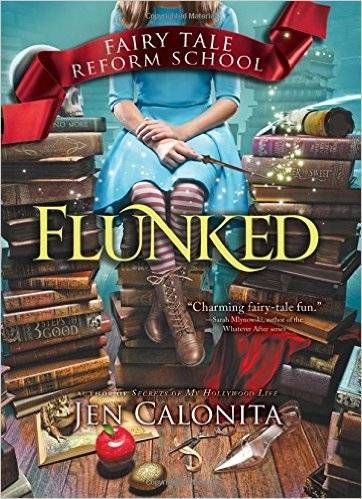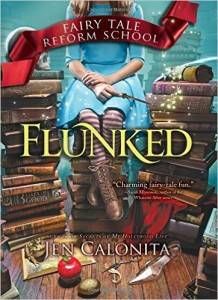 Flunked by Jen Calonita (Sequel to Charmed)
Gilly wouldn't call herself wicked, exactly…but when you have five little brothers and sisters and live in a run-down boot, you have to get creative to make ends meet. Gilly's a pretty good thief (if she does say so herself). Until she gets caught. Gilly's sentenced to three months at Fairy Tale Reform School where all of the teachers are former (super-scary) villains like the Big Bad Wolf, the Evil Queen, and Cinderella's Wicked Stepmother. Harsh. But when she meets fellow students Jax and Kayla, she learns there's more to this school than its heroic mission. There's a battle brewing and Gilly has to wonder just how good these bad guys really are?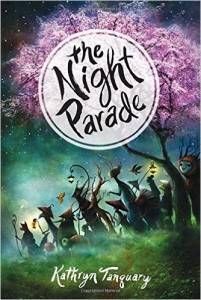 The Night Parade by Kathryn Tanquary
The last thing Saki Yamamoto wants to do for her summer vacation is trade in exciting Tokyo for the antiquated rituals and bad cell reception of her grandmother's village. Preparing for the Obon ceremony is boring. Then the local kids take interest in Saki and she sees an opportunity for some fun, even if it means disrespecting her family's ancestral shrine on a malicious dare. But as Saki rings the sacred bell, the darkness shifts. A death curse has been invoked…and Saki has three nights to undo it. With the help of three spirit guides and some unexpected friends, Saki must prove her worth-or say goodbye to the world of the living forever…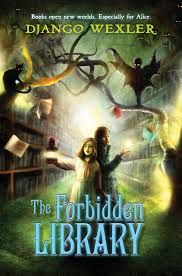 The Forbidden Library by Django Wexler (Forbidden Library Series – Second Book in Series: The Mad Apprentice, Third Book in Series: The Palace of Glass)
When Alice's father disappears in a shipwreck, she is sent to live with her uncle Geryon—an uncle she's never heard of and knows nothing about. He lives in an enormous manor with a massive library that is off-limits to Alice. But then she meets a talking cat. And, even for a rule-follower, when a talking cat sneaks you into a forbidden library and introduces you to an arrogant boy who dares you to open a book, it's hard to resist. Especially if you're a reader to begin with. Soon Alice finds herself INSIDE the book, and the only way out is to defeat the creature imprisoned within. It seems Uncle Geryon is more than he says he is. But then, so is Alice.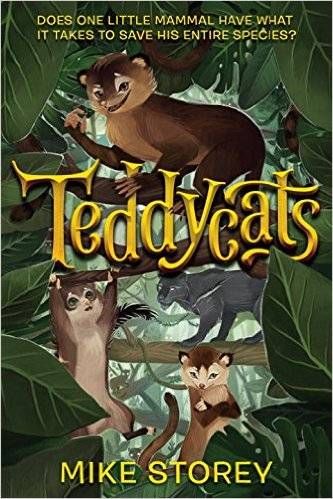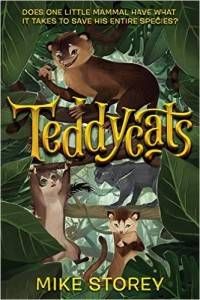 Teddycats by Mike Storey (July 12, 2016)
Bill is a young Teddycat, which means he's one of the most special–and mysterious–animals in the jungle. Teddycats can climb higher than any other mammal around. And because the Teddycats can climb so high, they get to live way up in the highest branches of the tallest trees, in a well-hidden and protected place called Cloud Kingdom. There are a lot of perks to Teddycat life, but there's also a lot of responsibility–and rules–that come with it.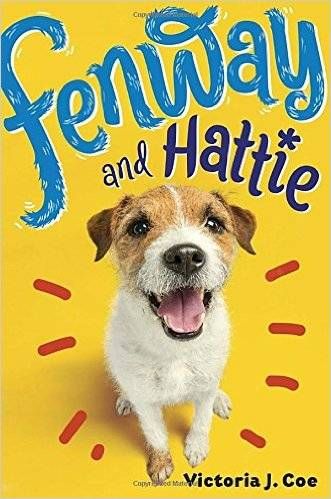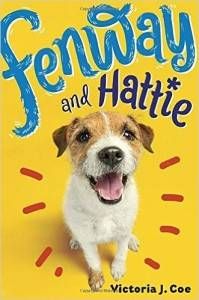 Fenway and Hattie by Victoria Joe
Fenway is an excitable and endlessly energetic Jack Russell terrier. He lives in the city with Food Lady, Fetch Man, and—of course—his beloved short human and best-friend-in-the-world, Hattie. But when his family moves to the suburbs, Fenway faces a world of changes. He's pretty pleased with the huge Dog Park behind his new home, but he's not so happy about the Evil Squirrels that taunt him from the trees, the super-slippery Wicked Floor in the Eating Room, and the changes that have come over Hattie lately. Rather than playing with Fenway, she seems more interested in her new short human friend, Angel, and learning to play baseball. His friends in the Dog Park next door say Hattie is outgrowing him, but that can't be right. And he's going to prove it! Get a dog's-eye view of the world in this heartwarming, enthusiastic "tail" about two best friends.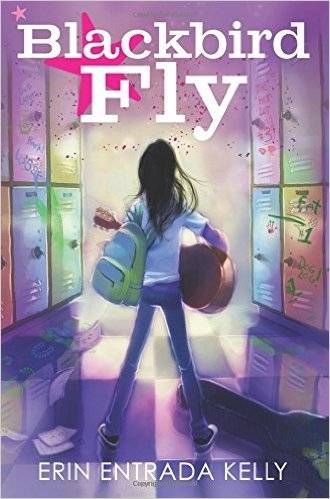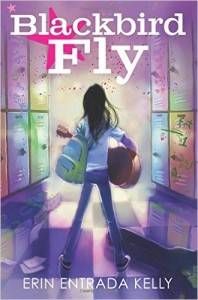 Blackbird Fly by Erin Entrada Kelly
Apple has always felt a little different from her classmates. She and her mother moved to Louisiana from the Philippines when she was little, and her mother still cooks Filipino foods and chastises Apple for becoming "too American." When Apple's friends turn on her and everything about her life starts to seem weird and embarrassing, Apple turns to music. If she can just save enough to buy a guitar and learn to play, maybe she can change herself. It might be the music that saves her . . . or it might be her two new friends, who show her how special she really is. Erin Entrada Kelly deftly brings Apple's conflicted emotions to the page in her debut novel about family, friendship, popularity, and going your own way. "A must-read for those kids cringing at their own identities."—Bulletin of the Center for Children's Books.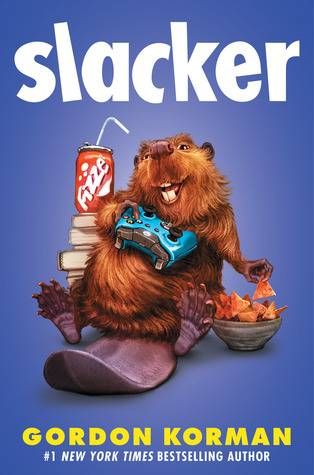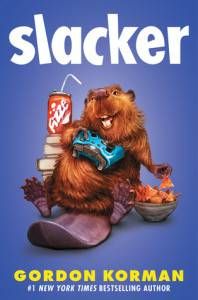 Slacker by Gordon Korman
Cameron Boxer is very happy to spend his life avoiding homework, hanging out with his friends, and gaming for hours in his basement. It's not too hard for him to get away with it . . . until he gets so caught up in one game that he almost lets his house burn down around him. Oops. It's time for some serious damage control–so Cameron and his friends invent a fake school club that will make it seem like they're doing good deeds instead of slacking off. The problem? Some kids think the club is real–and Cameron is stuck being president. Soon Cameron is part of a mission to save a beaver named Elvis from certain extinction. Along the way, he makes some new friends–and some powerful new enemies. The guy who never cared about anything is now at the center of everything . . . and it's going to take all his slacker skills to win this round.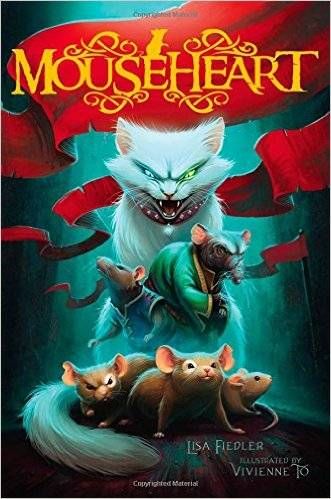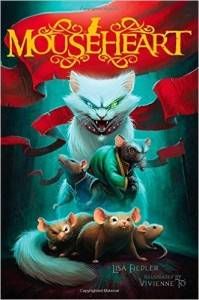 Mouseheart by Lisa Fielder, Illustrated by Vivienne To
Hopper is just an ordinary pet shop mouse before he escapes. Soon he finds himself below the bustling streets of Brooklyn, deep within the untamed tangles of transit tunnels, and in Atlantia, a glorious utopian rat civilization. But all is not what it seems. Though Hopper is treated as a royal guest, he misses his siblings that he lost in the escape attempt. That, and Atlantia is constantly threatened by the rebels who wish to bring the city to its knees. And there are cats everywhere in Atlantia, cats that leave the citizens unharmed… and no one can seem to answer why. Soon, Hopper is caught in the crosshairs of a colossal battle, one that crosses generations and species. As the clashes rage, Hopper learns terrible, extraordinary secrets: Deadly secrets about Atlantia. Painful secrets about his friends. And one powerful secret about his destiny…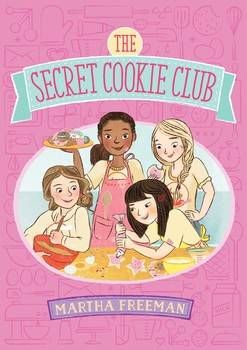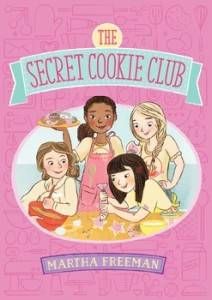 Secret Cookie Club by Martha Freeman
The campers in Flowerpot Cabin have nothing in common. There's Grace, the quiet one. Emma, the boss. Olivia, the drama queen. And Lucy, the artist. But one stormy night they come together in the camp kitchen. Baking was their counselor Hannah's idea to finally get the girls to get along. Now, as they bite into their warm sugar cookies that they've made together, they finally seem to be friends. But summer doesn't last forever. And if the bond is going to survive the long school year, these kids will need a plan, a plan that just might require cookies. So, once camp ends, they stay in touch. First Lucy sends Grace chocolate chip cookies to help her cope with a mean girl at school. Then Grace sends Emma frosted sugar cookies to help her solve the mystery of missing family photos—and Olivia and Lucy get cookies of their own. While they're at it, the girls just might decide to send their friend Vivek some cookies too.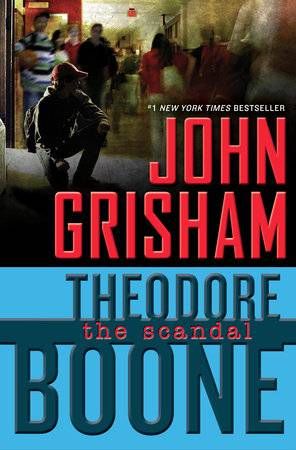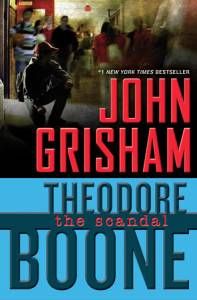 Theodore Boone: The Scandal by John Grisham (Theodore Boone series)
Thirteen-year-old Theodore Boone knows every judge, police officer, and court clerk in Strattenburg. He has even helped bring a fugitive to justice. But even a future star lawyer like Theo has to deal with statewide standardized testing. When an anonymous tip leads the school board to investigate a suspicious increase in scores at another local middle school, Theo finds himself thrust in the middle of a cheating scandal. With insider knowledge and his future on the line, Theo must follow his keen instincts to do what's right in the newest case for clever kid lawyer Theo Boone.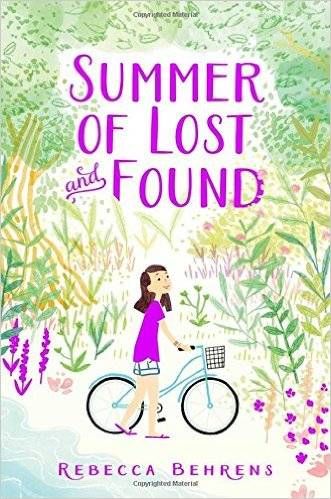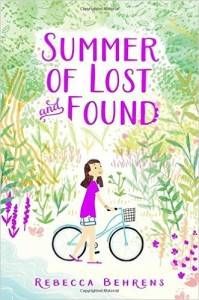 Summer of Lost and Found by Rebecca Behrens by Rebecca Behrens
Nell Dare expected to spend her summer vacation hanging out with her friends in New York City. That is, until her botanist mom dragged her all the way to Roanoke Island for a research trip. To make matters worse, her father suddenly and mysteriously leaves town, leaving no explanation or clues as to where he went—or why. While Nell misses the city—and her dad—a ton, it doesn't take long for her to become enthralled with the mysteries of Roanoke and its lost colony. And when Nell meets Ambrose—an equally curious historical reenactor—they start exploring for clues as to what really happened to the lost colonists. As Nell and Ambrose's discoveries of tantalizing evidence mount, mysterious things begin to happen—like artifacts disappearing. And someone—or something—is keeping watch over their quest for answers. It looks like Nell will get the adventurous summer she was hoping for, and she will discover secrets not only about Roanoke, but about herself.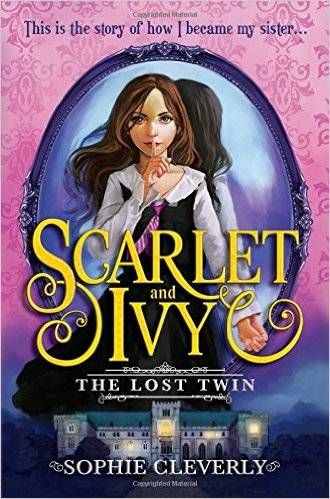 The Lost Twin by Sophie Cleverly
Ivy, I pray that it's you reading this. And if you are, well, I suppose you're the new me… When shy Ivy's troublemaking twin Scarlet vanishes from Rookwood boarding school, Ivy is invited to "take her place." But when Ivy arrives, she discovers the school's true intention; she has to pretend to be Scarlet. She must think like Scarlet, act like Scarlet, become Scarlet. What on earth happened to the real Scarlet, and why is the school trying to keep it a secret? Luckily for Ivy, Scarlet isn't about to disappear without a fight. She's left pieces of her journal carefully hidden all over the school for Ivy to find. Ivy's going to figure out what happened to Scarlet. She's got to. But the staff of Rookwood is always watching, and they'll do anything to keep their secrets buried…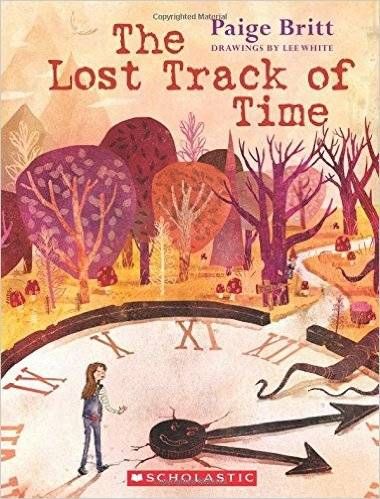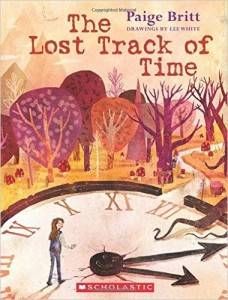 The Lost Track of Time by Paige Britt
Penelope is running out of time! She dreams of being a writer, but how can she pursue her passion when her mother schedules every minute of her life? And how will she ever prove that writing is worthwhile if her mother keeps telling her to "get busy!" and "be more productive"? Then one day, Penelope discovers a hole in her schedule–an entire day completely unplanned!–and she mysteriously falls into it. What follows is a mesmerizing journey through the Realm of Possibility where Penelope sets out to find and free the Great Moodler, the one person who may have the answers she seeks. Along the way, she must face an army of Clockworkers, battle the evil Chronos, take a daring Flight of Fancy, and save herself from the grip of time.
Awkward by Svetlana Chmakova
Cardinal rule #1 for surviving school: Don't get noticed by the mean kids.
Cardinal rule #2 for surviving school: Seek out groups with similar interests and join them.
On her first day at her new school, Penelope–Peppi–Torres reminds herself of these basics. But when she trips into a quiet boy in the hall, Jaime Thompson, she's already broken the first rule, and the mean kids start calling her the "nerder girlfriend." How does she handle this crisis? By shoving poor Jaime and running away! Falling back on rule two and surrounding herself with new friends in the art club, Peppi still can't help feeling ashamed about the way she treated Jaime. Things are already awkward enough between the two, but to make matters worse, he's a member of her own club's archrivals–the science club! And when the two clubs go to war, Peppi realizes that sometimes you have to break the rules to survive middle school!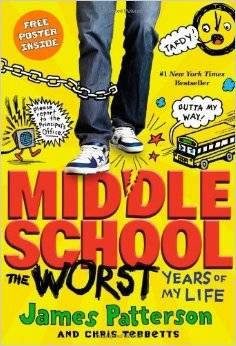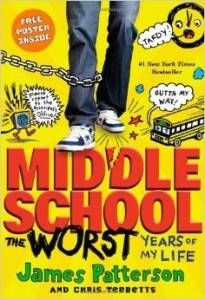 Middle School, the Worst Years of My Life by James Patterson
It's Rafe Khatchadorian's first day at Hills Village Middle School, and it's shaping up to be the worst year ever. He has enough problems at home without throwing his first year of middle school into the mix, but luckily he's got an ace plan for the best year ever–if only he can pull it off. With his best friend Leonardo the Silent awarding him points, Rafe tries to break every rule in his school's oppressive Code of Conduct. Chewing gum in class–5,000 points! Running in the hallway–10,000 points! Pulling the fire alarm–50,000 points! But not everyone thinks Rafe's plan is a good idea, especially not the teachers, parents, and bullies who keep getting in his way. Will Rafe decide that winning is the only thing that matters? Are things about to go from magic to tragic?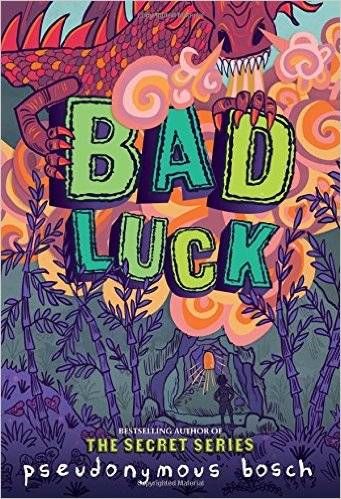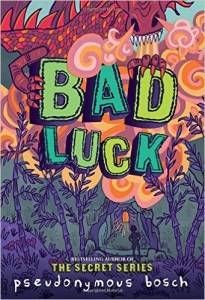 Bad Luck by Pseudonymous Bosch (Sequel to Bad Magic)
At Earth Ranch, things can get a little magical (some might say strange). Intrepid readers will discover a runaway boy, fishy cruise ship, strange cave paintings, dragon-like footprints, and other mysteries that Clay and his friends need to solve. Danger, adventure, mischief, mystery, llamas, and a delightfully irreverent and hilarious narrator make bestselling author Pseudonymous Bosch's anticipated new novel irresistible.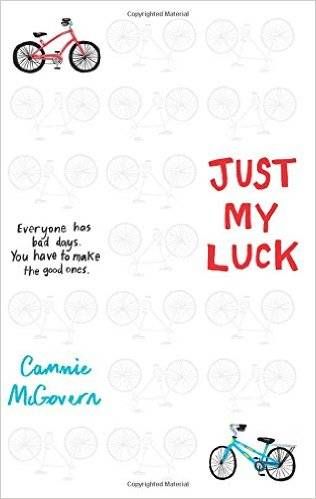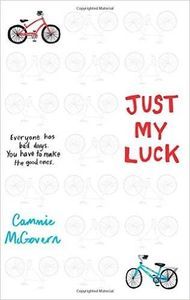 Just My Luck by Cammie McGovern
Fourth grade is not going at all how Benny Barrows hoped. He hasn't found a new best friend. He's still not a great bike rider—even though his brother George, who's autistic, can do tricks. And worst of all, he worries his dad's recent accident might be all his fault. Benny tries to take his mom's advice and focus on helping others, and to take things one step at a time. But when his dad ends up in the hospital again, Benny doesn't know how he and his family will overcome all the bad luck that life seems to have thrown their way. Just My Luck is a deeply moving and rewarding novel about a down-on-his-luck boy whose caring heart ultimately helps him find the strength to cope with tragedy and realize how much he truly has to offer his friends and family.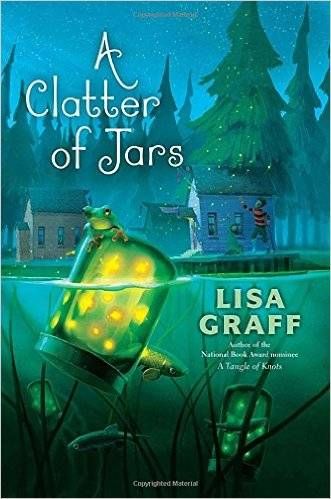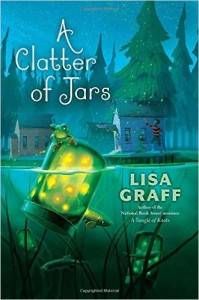 A Clatter of Jars by Lisa Graff (Sequel to A Tangle of Knots)
In this magical companion to the National Book Award nominee A Tangle of Knots, it's summertime and everyone is heading off to camp. For Talented kids, the place to be is Camp Atropos, where they can sing songs by the campfire, practice for the Talent show, and take some nice long dips in the lake. But what the kids don't know is that they've been gathered for a reason—one that the camp's director wants to keep hidden at all costs. Meanwhile, a Talent jar that has been dropped to the bottom of the lake has sprung a leak, and strange things have begun to happen. Dozens of seemingly empty jars have been washing up on the shoreline, Talents have been swapped, and memories have been ripped from one camper's head and placed into another. And no one knows why.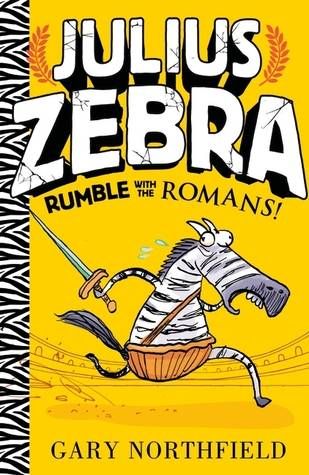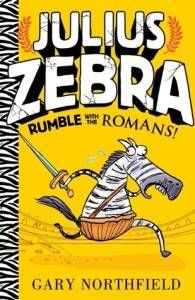 Julius Zebra: Rumble with the Romans by Gary Northfield (Julius Zebra series)
From a smelly water hole on the African savanna, Julius Zebra is captured, along with Milus the scarred lion and Cornelius the clueless warthog. Transported to the ferocious clamor of the Colosseum, Julius Zebra and his motley menagerie of friends must gear up to be . . . gladiators! The only way they will gain their freedom is if they win the love of the Roman crowds. But do they have what it takes to succeed in a world where only the meanest and toughest survive? Follow the madcap adventures of Julius Zebra and his pals in short chapters with funny, irreverent text and zany cartoon-style illustrations, with an illustrated guide to Roman numerals and a handy glossary at the end.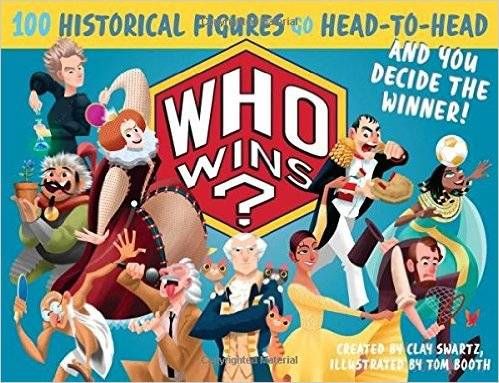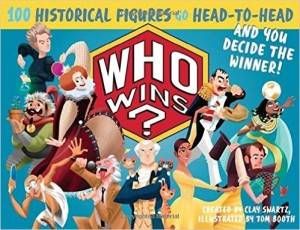 100 Historical Figures Go Head to Toe: Who Wins? Created by Clay Schweitz, illustrated by Tom Booth
Let's say Charles Dickens challenges Mother Teresa to a lightsaber duel—they're both equally fit, so will his superior artistry overcome her advantage in bravery and leadership? Or who wins karaoke—Nelson Mandela or Jane Austen? They certainly both have a way with words, but Mandela's over-the-top courage might take the day. Mixing and matching 100 historical figures in 50 competitive categories, from Ping-Pong to climbing Mount Everest, Who Wins? turns history into a compelling game, which means kids learn while having fun in the process. Each of the famous people is given a short bio and ranked in six categories—bravery, leadership, artistry, wealth, wisdom, and fitness. And because there are no right answers, the reader decides, and in the very act of deciding and justifying the answer, real learning has taken place.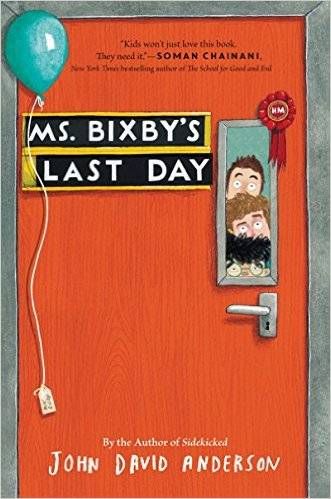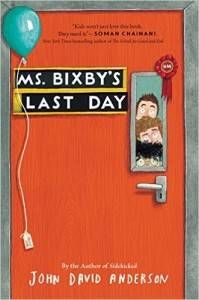 Ms. Bixby's Last Day by John David Anderson (June 21, 2016)
Everyone knows there are different kinds of teachers. The boring ones, the mean ones, the ones who try too hard, the ones who stopped trying long ago. The ones you'll never remember, and the ones you want to forget. Ms. Bixby is none of these. She's the sort of teacher who makes you feel like school is somehow worthwhile. Who recognizes something in you that sometimes you don't even see in yourself. Who you never want to disappoint. What Ms. Bixby is, is one of a kind. Topher, Brand, and Steve know this better than anyone. And so when Ms. Bixby unexpectedly announces that she won't be able to finish the school year, they come up with a risky plan—more of a quest, really—to give Ms. Bixby the last day she deserves. Through the three very different stories they tell, we begin to understand what Ms. Bixby means to each of them—and what the three of them mean to each other.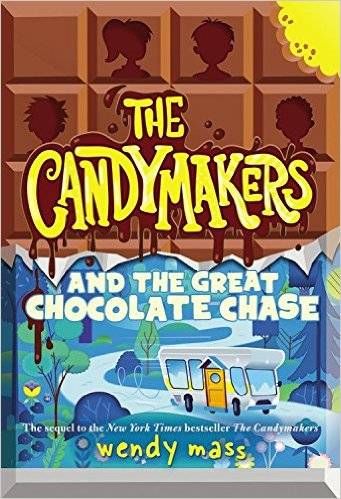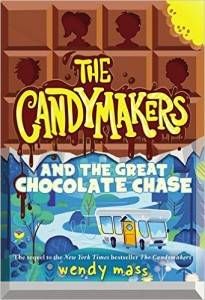 The Candymakers and the Great Chocolate Chase by Wendy Mass (August 2, 2016)
It has been a few months since the Harmonicandy was chosen as the winner of the nationwide candymaking contest. Forever changed by the experience, Logan, Miles, Philip, and Daisy have returned to their regular lives. But when presented with the chance to go on tour to promote the new candy, they each have very different reasons for hitting the road. The stakes are a lot higher than they thought, however, and a decades-old secret is revealed. In this action-packed adventure, the four friends embark on a journey full of hidden treasures, imaginary worlds, rivers of light, a map of awe, a sky of many colors, and one very small cat who thinks he's a dog. And candy. LOTS and LOTS of candy. They've already learned to trust one another. Now they'll have to trust themselves in order to face what lies ahead and save what really matters.