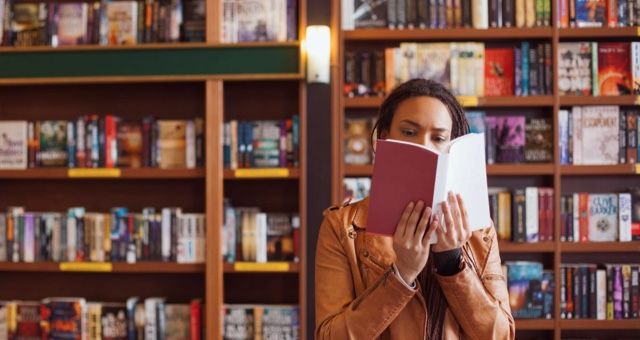 Featured
Revisiting the Decade's Forgotten Bestsellers
This time every year, lists breed like rabbits, reflecting on the best anything and everything. But this year, as we gaze upon the fresh uncertainty of 2020 and a new decade, we're looking back even more than usual.
That brings us to the topic of bestsellers. Which books topped the charts over the past decade? What do they say about our collective mood? We must analyze. And sometimes, we must try to remember the best-selling book in question.
It's safe to say we'll be talking about explosive titles of the 2010s like Gillian Flynn's Gone Girl (2012) for some time. Likewise, books like Donna Tartt's The Goldfinch (2013) have become so ensconced in the book club circuit that they'll remain top-of-mind.
But which best-selling books of the past decade have fallen from our collective consciousness? Even more importantly, which of those forgotten bestsellers are actually well worth revisiting?
What Is a Bestseller?
First, we should note that the term "bestseller" is slippery. (Apparently, so is "decade" as we decided somewhere along the way it went from 0–9 rather than 1–10.)
New bestseller lists pop up all the time, each with their own proprietary criteria and unique results. Publishers Weekly is among the most transparent in its methodology. The New York Times is among the most lauded. Amazon's numbers meanwhile remain close to its algorithm's chest. Sometimes all these lists agree on which books are flying off the shelves, and sometimes they don't—depending on whichever metrics they happen to use.
So the charts may vary, but what about the elements that define a best-selling book? Surely there are some commonalities there.
"Best-sellers are usually books with broad appeal and are often books of the moment about timely subjects," said Lynn Mooney, co-owner of Women & Children First in Chicago. "The publisher's marketing — the cover design and how the book is marketed and publicized — can also make a big difference in which books become best-sellers and which do not."
To illustrate the point, Mooney ran the numbers for her store's best-selling books of the past decade. While books by celebrities, like Chelsea Chelsea Bang Bang by Chelsea Handler or Jane Lynch's Happy Accidents, sold well in their release years, they're books of their own moments.
"No one expects them to be read by future generations," Mooney said.
How Do We Forget a BestSeller?
Timing and marketing may make a bestseller, but what gives it longevity? How could a book that tops the charts (some combination of them anyway) fade into fairly quick obscurity?
"So many stories and books come into existence every day, which is a good problem to have," said Cristina Lebrón, events and marketing manager at BookPeople in Austin, Texas. "But I can also see how it makes it harder for some books to remain relevant in the eyes of readers."
It happens more than you'd think. As an example, Katherine Anne Porter's allegorical Ship of Fools sold better than every American novel in 1962 but now gets swamped in Google search results by a Tucker Carlson book with the same title.
So what gives a book staying power? How does a best-selling book become a classic—and remain a classic?
In answer to those questions, Mooney, who leads a Classics of Women's Literature book group, offered a quote from journalist and author Italo Calvino: "A classic is a book that has never finished saying what it has to say."
"It helps us understand the human condition," she said. "It helps us understand the world we live in, and how the world came to be the way it is. To me, a book that will become a classic is hard to know when it first comes out. We need the passage of some time."
Revisiting Bestsellers of the 2010s
With that in mind, if we peruse the bestseller lists of the past decade what kind of treasures might we find? Here's a starter list of forgotten or lesser-known bestsellers worthy of rediscovery.
The Paris Wife
by Paula McClain (2011)
You probably remember several of the books that topped various bestseller lists in 2011: Kathryn Stockett's The Help, Stieg Larsson's The Girl Who Kicked the Hornet's Nest, and a slim little novel called A Dance With Dragons. But do you remember which title spent more time than the fifth book of George R.R. Martin's as-yet-unfinished A Song of Ice and Fire series in Publishers Weekly's fiction top 15?
Of course, plenty of people have read McClain's rendering of Ernest Hemingway's turbulent marriage to his wife Hadley. But consider its 245,000 reviews on Goodreads in comparison to those of the other top titles of the year, all of which boast more than 500,000 reviews. (The Help has collected more than 1.9 million Goodreads reviews.)
Does that make The Paris Wife a worse book than the others? I'd say not at all. Critical reviews of the novel were mixed at the time, but McClain appears on Book Riot's list of the 50 best historical fiction writers of the current era. And in our present climate, it seems pertinent to take another look at this well-researched, sympathetic portrayal that gives voice to a quietly important woman in literary history.
A Tale for the Time Being
by Ruth Ozeki (2013)
In Mooney's accounting of Women & Children's best-selling books of the past 10 years, you'll find Ozeki's magical realism-tinged novel about two women separated by time and ocean but connected by a Hello Kitty lunchbox.
Perhaps because Ozeki has yet to follow up with another full-length novel, A Tale for the Time Being often feels neglected in comparison with other best-selling books of the decade. (Despite the fact that it won a slew of awards the year it was released.)
In describing the qualities of a classic, Mooney listed solid writing, an original voice, and authenticity. Ozeki's novel meets all three distinctions, showing us the interior lives of novelist Ruth—who finds a lunchbox and a diary washed ashore on her remote British Columbia island—and Nao, the Tokyo teenager who narrates both her own suicidal thoughts and the fascinating life of her Buddhist nun great-grandmother.
Americanah
by Chimamanda Ngozi Adichie (2013)
Adichie's third novel likely will return to the front of our collective mind with the recently announced HBO Max miniseries adaptation, spearheaded by Lupita Nyong'o and Danai Gurira. And it deserves to be as widely heralded as Adichie's high-profile We Should All Be Feminists and the TED Talk from which it originated.
Mooney listed the novel among her store's best-selling works of 2013, and she has "great hope" it will stand the test of time. President Obama agreed, too.
Americanah is both a searing social commentary and a love story. Ifemelu and Obinze fell in love in their native Nigeria. Their paths diverge, however, when Ifemelu starts a new life in the United States and Obinze in Great Britain. The novel opens 15 years after that fateful parting, just as the two are set to reunite, very much changed, in Nigeria.
It's an immigrant's story for a decade in great need of them.
Between the World and Me
by Ta-Nehisi Coates (2015)
When I posed the question of which bestsellers of the past decade we should take another look at, Lebrón of BookPeople had an immediate answer.
"I can say this about any Ta-Nehisi Coates title, but especially Between the World and Me," Lebrón said. "This book should be reread and revisited as often as possible. It should be taught everywhere."
Winner of the National Book Award, Coates's searing and deeply personal letter to his son probes the expansive, upsetting, and unresolved conundrum of race in America. The heaviness of this memoir may explain its short three-week stay atop the The New York Times's bestseller list, but it has staying power as a book both deeply enmeshed in its time and removed from any single era.
"Ta-Nehisi Coates is here to stay," Lebrón said. "I don't believe his books will ever go away."
Go Set a Watchman
by Harper Lee (2015)
At the start of 2015, would you have expected Harper Lee to have so dominated the literary discourse? Go Set a Watchman, the decades-in-the-making follow-up to To Kill a Mockingbird, was Publishers Weekly's No. 1 fiction bestseller of 2015. But what's happened to it since?
Sure, it's a Meghan Markle–recommended read, but for many readers, the shock of a less-than-pure Atticus Finch seems to have been too much to make Go Set a Watchman an immediate "classic" in the vein of Mockingbird.
But given the events since its pub date, Scout's disillusioned return to Macomb, the quaint little town whose ugly realities overshadow the idyllic memories of childhood, almost demands to be reread.
A Gentleman in Moscow
by Amor Towles (2016)
It may feel 100 years away, but 2016 was a scant three years ago. Maybe it's the profound national and international psychic trauma talking, but I wouldn't have guessed that Publishers Weekly's longest-running bestseller of 2017 (the year after it was published) was Towles's moody historical fiction novel.
Yet there it was, outpacing books like Colson Whitehead's Underground Railroad and Neil Gaiman's Norse Mythology.
It's another President Obama pick and a perfect fit for your 2020 Read Harder Challenge list. A Gentleman in Moscow finds Count Alexander Rostov sentenced to house arrest in the luxe Metropol hotel amid Bolshevist unrest in 1922 Moscow. Maybe Kenneth Branagh can raise the mainstream profile of this dazzling, charming portrait of man and historical moment with his planned TV adaptation.
---
Where does that leave us? As this year comes to a close, which current bestsellers will we remember far into the future? Which ones should we not forget? Sound off by tagging Book Riot on Twitter.