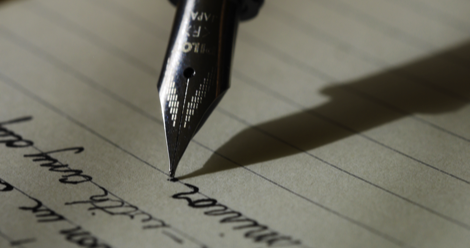 The Dear Banned Author Letter-Writing Campaign: Critical Linking, August 28
Sponsored by Flatiron Books, publishers of
Mirage
by Somaiya Daud
---
Dear Banned Author is a letter-writing campaign hosted by the American Library Association's Office for Intellectual Freedom. During Banned Books Week (September 23-29), readers are encouraged to write to their favorite banned or challenged authors, sharing what their stories meant to them. The goal of the campaign is to not only raise awareness of books that are threatened with censorship and support authors, but also encourage thoughtful discussions about the power of words and how essential it is to have access to a variety of viewpoints in libraries. Authors also have shared fan letters as support when there's a public challenge to their books.
Here's a super-interesting idea for Banned Books Week.
---
In response to this national crisis, Elizabeth Ballou and Kristin Stadum, who live in the DC area, started a campaign in early July to send books in books in Spanish, or in both Spanish and English, to children in detention centers around the country. "Books have always offered me some form of comfort," Ballou told Rearick. "They give us such solace. Books transport you to an entirely different world, which is kind of a magic in and of itself."
Literary activism in action.
---
"We spent months searching for and assembling the perfect group of actors to help us realize the most terrifying adaptation that we could conceive," said André Øvredal. Producer and screenwriter Guillermo del Toro agreed, adding, "I am honored to support Andre's vision and, with our partners, to bring the incredible world of Scary Stories to the screen."
Casting deets for the Scary Stories adaptation!