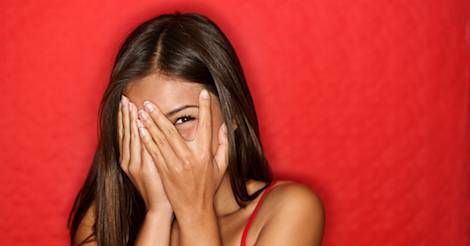 Our Reading Lives
The Crushing Feeling of Inadequacy You Experience When You Meet Your Heroes at BEA
This content contains affiliate links. When you buy through these links, we may earn an affiliate commission.
I am always methodical when I attend BookExpo America (BEA). I walk up and down the endless rows. In order. I stop by every single booth. I scan the walls for new titles in my areas of interest. I snag the latest catalog. I fill up my tote bags until I am like a pack mule. And at the end of the day, I collapse in the atrium, the arches of my feet throbbing, my hamstrings unbearably tight, before I can gather the wherewithal to retrieve my car from the nearest parking garage and drive back to New Jersey, where I will line up my newly acquired galleys in alphabetical order by author's last name and flip through catalogs, circling books I might possibly read and write about.
But then this year, I did something different. Instead of arriving midday and beginning my slow march up and down the rows, I drove in early, only to stand in line around the corner from the Simon & Schuster booth. Susan Orlean was signing galleys of her forthcoming The Library Book and, for the first time since I'd started attending BEA years and years ago, I wanted to do more than just collect galleys while simultaneously avoiding human contact.
But here's the thing about author signings. Or at least here's the thing about author signings for me, a socially anxious, awkward introvert. When I meet an author I love, I never know what to say. How can I convey what they mean to me? What their books mean to me? How can I say something that means anything when they've probably heard everything a trillion times before? And if I am simply paralyzed and mute as they sign a book for me, is that…rude? I DON'T WANT TO BE RUDE TO MY PERSONAL SUPERHERO!
The line for Susan Orlean was long, because she is Susan Orlean. Over ten years ago, I had read The Orchid Thief for the first time and fallen in love with immersion journalism. It—she—had shaped my writing career in this very real and indelible way. Now, I was about to get a signed copy of this love letter she had written to libraries, which she had somehow also combined with true crime, which sounded awesome. But even more importantly, I was about to stand in front of her IRL and how could I possibly express what she had meant to me?
When it was my turn to stand before her, I passed her the Post-it with my name on it so she could personalize her message to me and I stared at her like a goon and, finally, I said, "You are amazing," with all the feeling I could muster, in a way that was supposed to mean everything. She was nice enough to express gratitude for that, even though I wished I could have said something more. I walked away, clutching her book to me, my entire body vibrating with the contact high.
I pushed myself to meet several more authors that day. Barbara Kingsolver's line was even longer than Susan Orlean's, but I had to do it. I'd been reading Kingsolver's books since my late teens, and one of my cats was named after a character from Prodigal Summer. It was almost a relief when her publicist hustled us all along and I didn't have the chance to do anything but take my copy of Unsheltered and bask in her presence.
I hopped onto Grady Hendrix's line on a whim. I'd loved My Best Friend's Exorcism—I was pretty much sold from the very first page, when I learned that the main protagonist was as obsessed with E.T. as I was—and I was looking forward to reading We Sold Our Souls. Hendrix himself was absolutely delightful, even though I was absolutely an awkward bundle of nervous energy.
And then, while geeking out over horror comics with the lady working the Image Comics booth, I realize Tee Franklin was signing copies of Bingo Love right. there. and I almost lost my shit. I don't know. Maybe I was just punch drunk by then. But I admitted to Franklin that her story had made me cry, and then suddenly we were gushing about the folks at my local comic shop and I was five minutes away from making her a friendship bracelet and asking her to be roomies.
The only thing that would have made the moment better would have been if the creative teams behind Infidel and Victor LaValle's Destroyer and The Unbeatable Squirrel Girl had shown up so we could all hold hands and skip off into the sunset.
And this is why—despite its faults—BEA is such a beautiful thing. I could support my favorite authors in a thousand different ways that would never require me to actually interact with them in any way. But this was something special.
BEA is supposed to be a conference for industry professionals. It's a place where publishers can showcase their new and upcoming titles. It's a place where librarians and journalists and bookstore owners can choose what they're going to order for their libraries or bookshops, or cover in the media. But professional goals for the day aside, industry professionals are also book lovers. And it's always a pleasure to experience a day (or several days, if you have the stamina) devoted to that love.
Even if you're not sure quite how to express it.