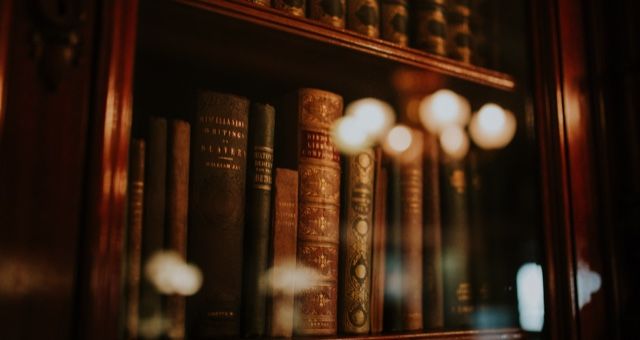 Critical Linking
The Classics Goodreads Users Really Hate: Critical Linking, January 30, 2020
Critical Linking is a daily roundup of the most interesting bookish links from around the web sponsored by Wicked Bite by Jeaniene Frost.

---
"Obviously, some of these titles may seem familiar: You likely had to read them in high school and/or college. For the data collection here, the term "classic" only referred to books that had "over 100,000+ Goodreads reviews, written before 1970 and not targeted towards children or forming an integral part of a series" (sorry, Little Women and Lord Of The Rings). Unsurprisingly, Harper Lee's To Kill A Mockingbird topped the "beloved" list, followed by John Steinbeck's modern biblical epic East Of Eden and Margaret Mitchell's Gone With The Wind. Also in the top 10 you'll find authors like Jane Austen (Pride And Prejudice), Mario Puzo (The Godfather), and even Agatha Christie (And Then There Were None)."
While I don't agree with the guy that put together the data re: no one really liking the classics at all, it is interesting to see which books are heavy on theyeah-it's-a-no-from-me-dawg side.
---
"From hilariously funny jokes about family life to warning mom about the sex scenes in the book, these dedications without a doubt get the audience interested in the title even before the entertaining book begins. Scroll down to read our selection of the best jokes from the first pages of publications and don't forget to vote for your favorite funny books."
---
"Please note that, just like our definitive ranking of fictional librarians, these booksellers from pop culture (film! TV! books! comics!) are not being judged on their efficacy as booksellers, necessarily, or by their moral goodness, but by their general appeal. Does nostalgia and personal opinion factor in? You bet it does. Disagree? Feel free to re-rank (and add!) below in the comments."
What do Pamela Anderson. Rory Gilmore, and Mr. Penumbra have in common? This!