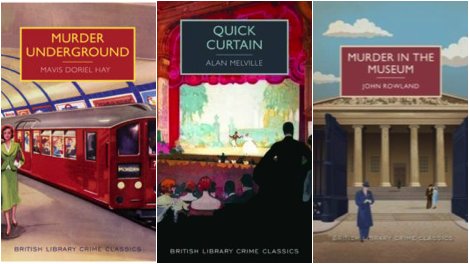 Buy, Borrow, Bypass: The British Library's Crime Classics
I've got a love/hate relationship with the British Library's Crime Classics. This series republishes largely forgotten British novels from the "Golden Age" of detective fiction—mainly the 1920s and '30s.
On the one hand, there are some real gems in the lot. The best are funny as well as ingenious. "Cozy" might be an overused word to describe crime novels like these, but for readers who like mysteries for the humor and the quality of the plotting, rather than gore, some of the Crime Classics page-turners have a wonderful curl-up quality.
On the other hand, these books are very much products of their time. Women have very little to do, the rigid class system goes unquestioned, and there's a strain of xenophobia or outright racism in some of the taken-for-granted descriptions. This is reflected in the author list, which is all pale and almost entirely male.
As well, some of the books have tediously convoluted plots at the expense of all else. It's as if the authors were focused on squeezing every ounce of twistiness out of the story rather than sharpening the descriptions of characters, psychology, or settings.
But when the books are good, they're great. These are as reassuringly escapist as murder stories can be. And overall, it's very helpful to have this series of well-packaged, well-designed books as a guide.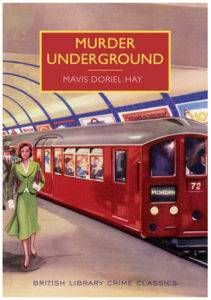 Murder Underground evokes two settings well: a London Underground station where dark deeds happen, and a boarding house populated by interesting, varied characters. While the book is slightly overstuffed with characters, these are amusingly—sometimes satirically—drawn. Even the names are excellent in a particularly British way: Euphemia and Basil Pongleton; Tuppy the terrier. And the method of murder manages to be both unique and not gratuitously gruesome.
Verdict: Borrow. The book might fade from your memory pretty quickly, but it's an entertaining read.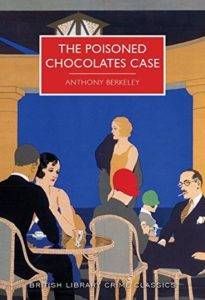 This is a character study, a send-up of the detective novel format, and a cleverly structured labyrinth, all at once. Six amateur detectives gather to talk over a case of murder by poisoning, and one by one they advance their theories. So by nature this is a talky rather than an action-focused crime novel, which allows Berkeley's breezy wit to shine through.
Verdict: Buy. It's worth having this book on hand so that you can lend it to friends and compare notes about favorite characters, wonderful one-liners, and theories that went astray.
Like The Poisoned Chocolates Case, this is a very funny, diverting novel. The humor is even more instrumental here, because the plot is, frankly, beside the point. An actor is murdered onstage, and the ensuing investigation offers an opportunity to satirize everyone involved, including the police, the media, and the theater world. Like another of Melville's Crime Classics, the circus-set Death of Anton, the setting of Quick Curtain is vividly detailed in all its petty, vain, yet fascinating glory. It's a crying shame that this wasn't made into a movie starring a quick-talking Katharine Hepburn and Jimmy Stewart. It would have become a comedy classic.
Verdict: Buy. It's immaterial whodunit, but there's pleasure to be had out of revisiting this book's snappy comebacks and devastating insults.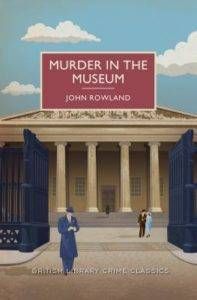 I'm trying to be charitable, but Murder in the Museum is frankly idiotic. The motive for the murders is completely unsatisfying. The dialogue includes such paragons of woodenness as "Ah-ha! You'll never catch me, Mr. Detective." Rowland has a nasty habit of pointlessly referring to the one Jewish character as "the Jew." And the plot rests on creaky coincidences and awkwardly handled revelations, all leading up to an ending that's both anticlimactic and deeply silly.
There are two bright spots to the book. One is the promising setting of the British Museum. But the location never comes alive, partly because much of the action takes place within the reading room rather than the more compelling exhibit spaces. Another bit of interest is the nebbishy main character, a would-be amateur detective eager to prove to his overbearing sister that he actually has brains. But he's so vaguely drawn (we never learn what he does for a living, for instance) that it feels as if even Rowland couldn't be bothered to do much with him.
Verdict: Bypass. You won't lose more than a couple of hours reading this book, but that's time you'll never get back and will regret wasting.