This content contains affiliate links. When you buy through these links, we may earn an affiliate commission.
One of my favorite literary haunts in London is the British Library, a home for writers, readers, and the curious alike. It's a great space to spend an afternoon – or weeks, months, and years if you're researching a book. It may surprise you that the British Library, as a collected national library, was only established in 1973. However, it has its roots in the Library of the British Museum, which set up its Department of Printed Books in 1753 – adding a sense of history that you might expect given Britain's rich literary and publishing history.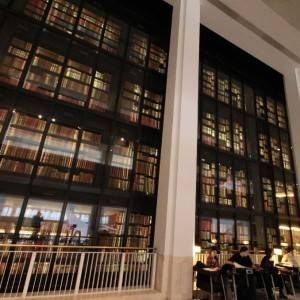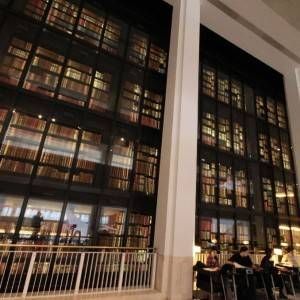 To give you a sense of that history: as a legal deposit, the British Library gets a copy of every book published in the UK (and many more from around the world). They have over 150 million items, with 3 million new items added every year. It's truly amazing to be able to search through a catalogue that contains centuries of knowledge. My brain struggles to conceive of this volume of words and pages. I have to imagine it as a great sea of clamouring of voices, temporarily quieted and neatly stored in murmuring stacks – currently filling almost 400 miles of shelving, and increasing. I'd love to go on a behind-the-scenes tour, but I like to picture it as a version of the Discworld's Unseen University Library, perhaps with slightly fewer orangutans and less spatial-temporal distortion…you never know though.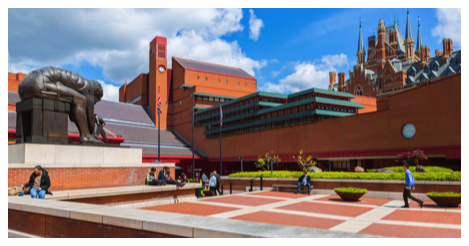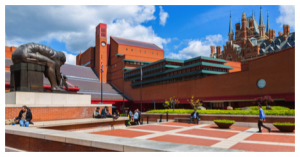 Given the amount of books they have stored away, the British Library is spread over multiple locations, but its most iconic site is next to St Pancras Station in London, opened in 1988. It's an august red-bricked, green-roofed building. Beautiful in its own way, at least I think so, some would argue its design is more a case of function over form.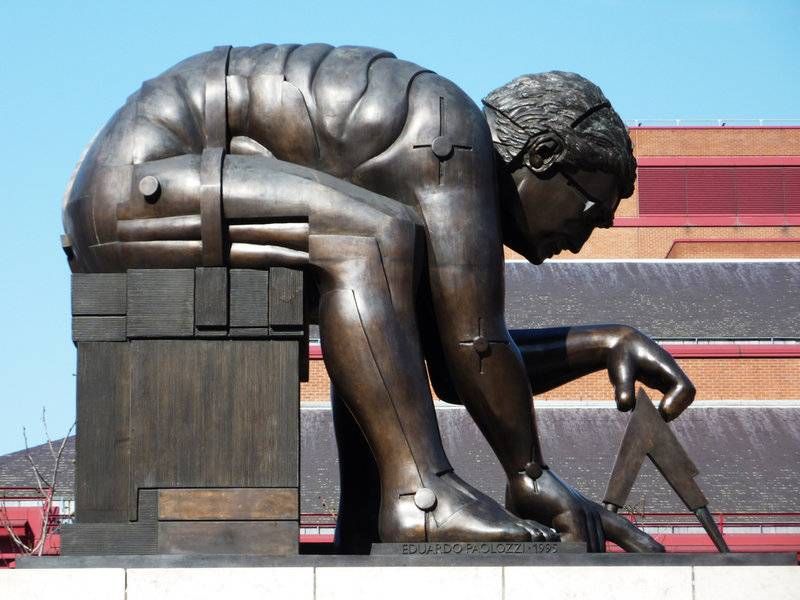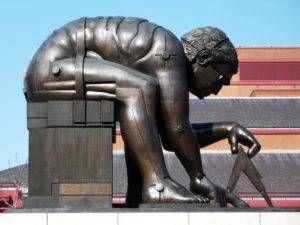 On a sunny day (we do have them occasionally in London), I'd recommend grabbing a coffee and sitting in the courtyard under Eduardo Paolozzi's sculpture of Newton. The hulking statue is a literary nexus, inspired by William Blake, it comes to life in Kraken, China Miéville's glorious revisioning of London. Beneath Newton's intense concentration, you can relax and watch the ebb and flow of students and tourists go in and out of the Library. Who knows, you might even be able to spot a minor celebrity while you are there; I've seen random members of Game of Thrones, comedians, novelists, and playwrights all passing by, thoughts fixed on the books within.
Unfortunately, if you want to access the reading rooms you do have to get a pass. It is relatively straightforward, but based on a need to access the materials stored in the library. (If you have a love of books, then this shouldn't be too much of a problem for you.) However, there are plenty of other amazing things to see that are publicly accessible. The British Library has a reputation for putting on great exhibitions, with a couple of my favorites being on Science Fiction and Maps. The curators are able to take historical or cultural moments and frame them through a literary or publishing perspective.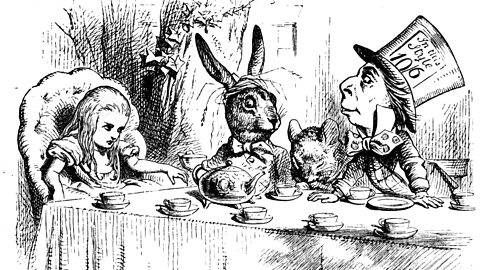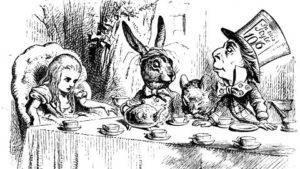 In the Library foyer, they put on smaller-scale displays, normally focussing on a particularly author or work. I loved looking at Mervyn Peak's early drafts and illustrations for the Gormenghast trilogy, and the recent exhibition on Lewis Carroll Alice's Adventures in Wonderland was a real crowd pleaser. At the moment they are celebrating Roald Dahl's 100th Birthday with a new set of portraits by Quentin Blake of some of Dahl's favourite characters – I can't wait to go.
There is so much to see and do at the British Library, even if you aren't there to research or write. You could, of course, visit their Treasures, an exhibition that displays books and texts of global significance, ranging from Gutenberg's Bible of 1455 and the Magna Carta to Leonardo da Vinci's notebook and handwritten lyrics by the Beatles – truly awe inspiring works. However, my personal favorite spots to visit can be found away from the main draws, tucked away by the cloakrooms below the ground floor. Here you can see a printing press, a reassuringly solid reminder of print's history, and a strange artwork by Patrick Hughes. This 3D optical illusion of book shelves shifts between drawing the viewer in and intruding out into their visual field…books warping space around them, like something out of Borges or Pratchett. Amazing.