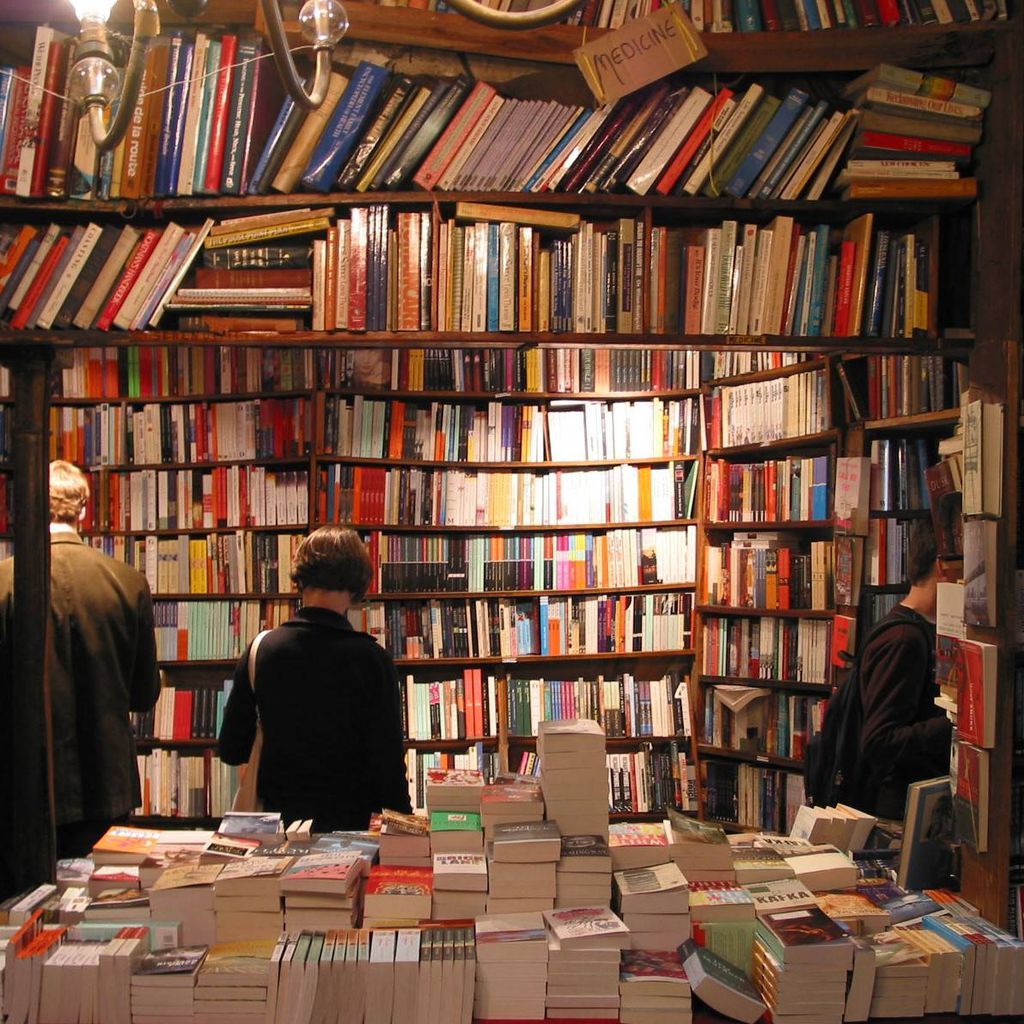 This content contains affiliate links. When you buy through these links, we may earn an affiliate commission.
This is a guest post from Beulah Maud Devaney. Beulah lives in Amsterdam with her books, bike and boyfriend. Her writing credits include The Guardian, The Telegraph, New Statesman, Buzzfeed and New Internationalist. Read her literary newsletter here. Follow her on Twitter @TheNotoriousBMD.
____________________
I took on the bookshop's closing down sale like a wolf takes on an injured sheep. I devoured entire boxes in a single glance. I ripped out the top layer of books and feasted my eyes on what lay beneath. I scavenged books out from under the nose of weaker browsers and then went back for more. The sun was setting and the former bookshop owner was starting to pack unsold books away but I was insatiable and stalked her efforts, occasionally darting in to snatch another title. I continued to swarm around the table until my stack of books was too heavy to carry and I turned to find that my companions had retreated to the other side of the road, ostentatiously examining their phones and ignoring my bloodlust.
By the time I had paid and staggered over to my appalled friends, fresh from the kill, I was already feeling a little queasy. Looking over my shoulder I noticed that the bookshop owner was receiving a hug from a concerned friend, the two women standing alone in the nearly empty bookshop. As the day went on and the weight of the books in my bag grew heavier I found that I was unable to shake the memory of that hug. Books make it easy for us to escape reality, to supplement human contact with fictional companions. Over the years I've come to realize how much I use books to keep the wider world at bay, and apparently this disassociation from reality has extended beyond the pages of whatever I'm reading. When I saw that book sale I saw it as an opportunity. I swooped in and snatched up books, but in doing so I managed to completely disassociate myself from the reason it was happening. Someone's dream had died and I was feasting on the remains. I recently started reading one of the books I picked up that day: The Historian by Elizabeth Kostova. Despite the blood spatter on the front and the constant references to Bram Stocker on the back it wasn't until I was about 50 pages in that I realized it was about vampires. In my mad dash to suck the last few drops of life out of that bookshop I had found a kindred spirit, and it wasn't Kostova's plucky heroine.
Does the way we acquire books have an impact on the way we read them? A lot has been written about the sentimentality surrounding books; cherished books from childhood, books given as love tokens, handed down from our parents, to our own children, the books that we would save from fires, and launch into space for aliens to read. But what about the sad stories? The books abandoned on park benches, collections inherited from a decreased friend, those sold off by libraries because no one wanted to read them, and the books that we scavenge when bookshops go bust? I felt a twinge of guilt when I unpacked those books that wasn't assuaged by reminding myself that at least someone would read them now, at least the bookshop owner got something for them. 1 euros here, 2 euros there, however much she decided her stock was worth once the shop was in it's death throes. Now I'm left wondering if I'll be able to display a little more restraint the next time I see a closing down sale or if my glee at the sight of a good bargain will rise up once again. I want to be the person who offers a hug, but I'm worried I'll still be the one picking over the corpse.
____________________
Expand your literary horizons with New Books!, a weekly newsletter spotlighting 3-5 exciting new releases, hand-picked by our very own Liberty Hardy. Sign up now!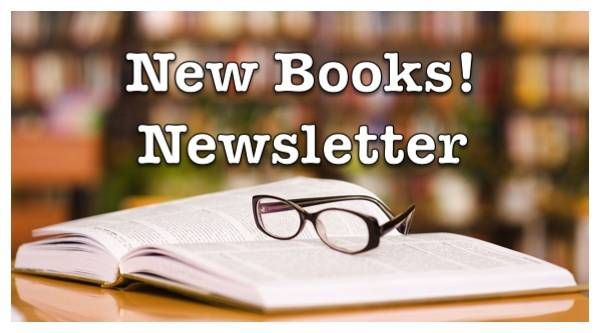 Save