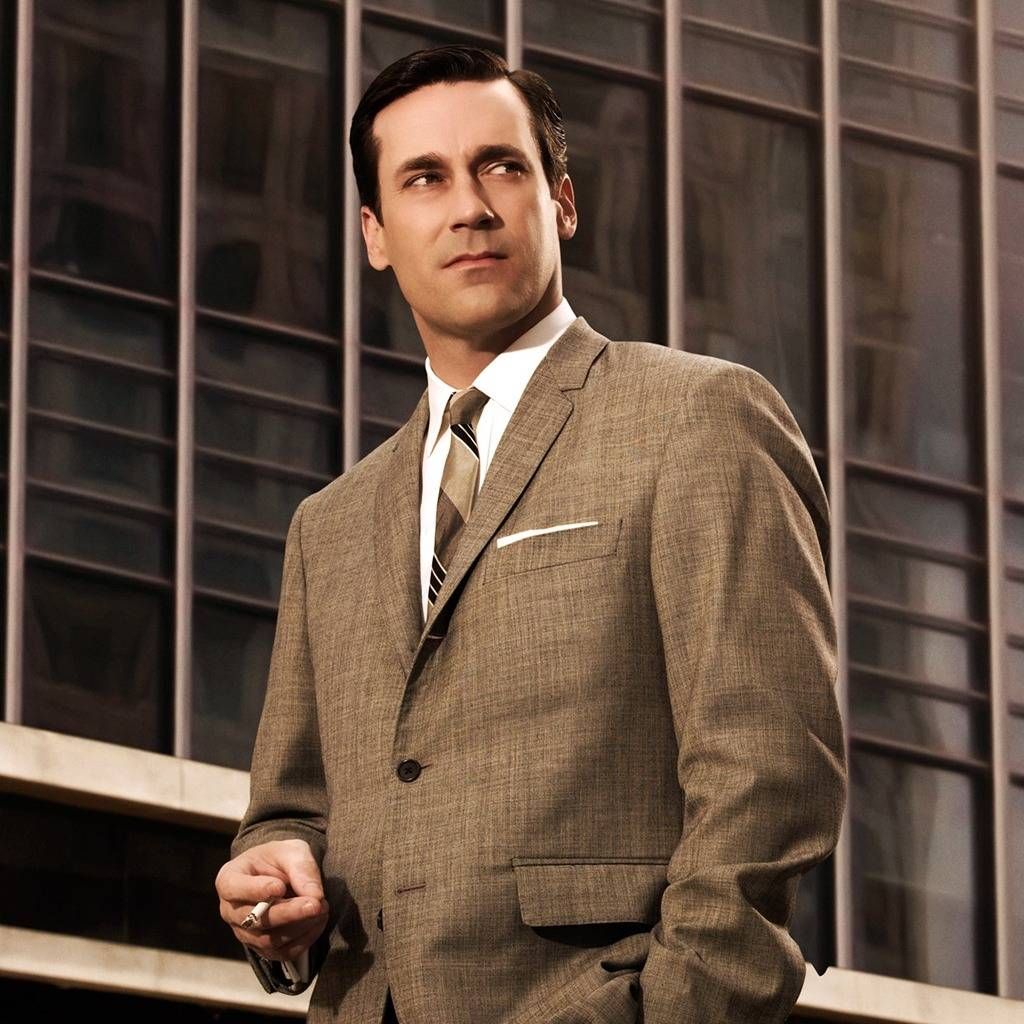 Opinion
The Bookstore of the Future, Installment One: What Would Don Draper Handsell?
Unlike me, you may not be a rabid Mad Men fan–and I'll forgive you, especially this season. However, this past Sunday evening's episode provided the perfect "teachable moment" from which to launch this new Book Riot feature, "The Bookstore of the Future."
Adman Don Draper and his not-so-merry band of copywriters have been trying to come up with a campaign for Heinz–and what they've pitched so far hasn't amounted to…a hill of beans. Ba-dum-dum.
But the new Mrs. Draper, Megan, has an idea up her chic sleeve: She wants to show a mother feeding her child Heinz Beans "through the ages," and into the future. (Of course, the futuristic tot will have to remove his helmet to eat–oooohhhh….). The Heinz guy loves it, because it makes him feel modern, but Megan Draper knows the truth and tells it with her slug line: "Some things never change," meaning a mother's wish to see her offspring well fed.
It's this intersection of past, present, and future that I was thinking about when I first proposed to a colleague in 2009 that we curate a "Bookstore of the Future" exhibit. Maybe it's because I grew up longing for a local bookstore and never had one (by the time Barnes & Noble arrived in my hometown, I'd already been through grad school). Maybe it's because I grew up before the Internet. Maybe it's because I'm a passionate and unrepetant reader. Any or all of the above! But I want readers, writers, authors, publishers, and booksellers to find some way to continue sharing stories, ideas, products (yes, products–as I've said before, publishing is not an arts collective), and community.
I proposed "The Bookstore of the Future" again earlier this year to a group of colleagues. Some of them, I know, thought is was a nonstarter. That's fair. However, that's not because they believed there aren't ways to modify and modernize bookstores, but because they had concerns about implementation and reality. Is it worth throwing out any and all ideas–e.g., it might be interesting to think of having a librarian available via tablet in the back of a bookstore, but is it something that customers would actually care about and use, or is it just a noodle that won't stick to the wall? Is it worth thinking about displaying ebooks and other digital content, or should that be the work of a store's website?
The questions are both broad and specific, shallow and deep, and the main thing is that none of them should be answered by just one set of people involved. If it were up to Don Draper, the future would mostly be about "interesting bowls" and design. If it were up to Megan Draper, the future would mostly be about how to feed a child who is wearing a space suit. And if it were up to the Heinz executives, the future would be all about beans. I say the beans are in the bowl from which the child eats–what makes that process work smoothly? (Please, no "magical fruit" jokes here…)
Those skeptical colleagues and I all believe in the bookstore's future, though, and so I want to think about the bookstore of the future. What will it look like? What is its environmental footprint? What will it carry? Display? How will people gather there? If they don't gather there at certain times, how will they access the store? What kinds of systems support that access?
We could go on, and on–and that's the point, really. In the weeks between now and Book Expo America, I'll have a few guests posting in this series. However, I want to have lots of people in the book game sharing ideas and opinions here. Feel free to add comments, but if you're interested in contributing a post, please email me: bookriot at bookriot dot com.