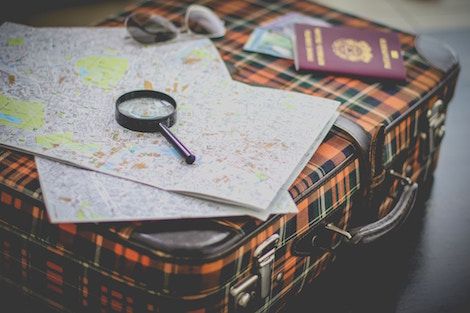 Critical Linking
The Books That Inspire Readers to Travel: Critical Linking, August 1, 2019
Critical Linking, a daily roundup of the most interesting bookish links from around the web is sponsored by David Baldacci's One Good Deed.
---
"Books have the power to inspire travel, whether that's a physical trip or something that happens in our own imaginations. From suggestions for tried-and-true travel memoirs from the likes of Anthony Bourdain to beloved children's books, here are your answers. These are your favorite travel books, ever."
As someone who has booked numerous trips inspired by books, I must warn you (and your wallet) to proceed with caution.
---
"The poem itself involves a virgin female ('junkfrouwe') who is having a debate with her apparently opinionated vulva ('fud') about which of the two is more attractive to men. In the press release, Glassner said the poem was 'incredibly clever,' showing that 'a person cannot be separated from their sex.'"
Why yes, you did read that right: that long-lost medieval poem is about talking vajayjay parts.
---
"Julia Alvarez's new novel will center on a widowed literature professor who meets an undocumented immigrant girl while mourning the loss of both her late husband and her missing sister. An immigrant herself, the professor must confront the uncomfortable truth "that the world demands more of her than words," Alvarez said in the Tuesday press release about the novel."
Thinking it's time for an In the Time of the Butterflies reread in preparation.