This content contains affiliate links. When you buy through these links, we may earn an affiliate commission.
When the show floor opened at Book Expo America (forever after known as BEA) that Wednesday, I had no idea what to expect. I'm not a planner when it comes to these things. I don't dig through the schedule and plot my route, looking for signings and book drops. I don't have certain titles that I'm just dying to get my hands on. I've tried that, and it didn't work for me. I just ended up disappointed.
Now, when I attend a show like this, I want to be surprised. My most pleasant surprise that first day was stumbling upon a handful of works in translation that have got me more than a little excited. Coincidentally (or not), they each come from a small press, and they are all hitting shelves in August.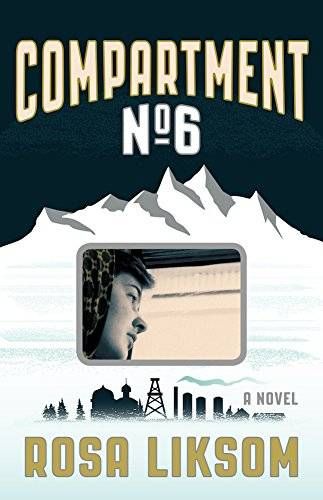 Compartment No. 6 by Rosa Liksom, Translated from the Finnish by Lola Rogers (Graywolf Press)
A Finnish woman and a Russian man board a train in Moscow… that sounds like the start to either a bad "walked into a bar" joke or a word problem from my high school algebra class. I promise you, though, that story of the journey is nowhere near as painful. She is heartbroken and wants her solitude as she makes her way to Mongolia, and he wants to do nothing more than tell loud obnoxious stories of bar brawls and the women he's been with. She finds him repulsive. But he also shares his meal with her and slowly brings her out of her shell. Once they reach their destination "a series of starlit and sinister encounters" leads to a powerful conclusion.
The novel won the Finlandia Prize and is described as "a wickedly mischievous, darkly imaginative, and completely unforgettable ride." I don't know about you, but that particular mix of descriptors is going to get my attention every time.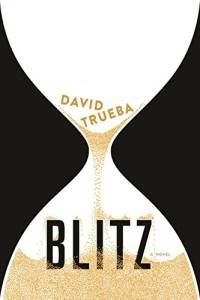 Blitz by David Trueba, Translated from the Spanish by John Cullen (Other Press)
It's not the first time you will have read a story like this: Boy meets girl. Boy falls in love with girl. Boy and girl embark upon international travel. Boy sees a text message he wasn't meant to see. Boy finds comfort in the arms of an older woman.
Trueba's story focuses on Beto, a young man who travels with his girlfriend, Marta, to Munich for a landscape architecture competition. He gets a message from Marta that wasn't meant for him, that is about him and how their relationship is over. He is devastated, and when he is offered solace in the arms of Helga, he takes it. Trueba's tale is both moving and humorous, a powerful reminder to make the most of those intimate moments when the opportunity presents itself.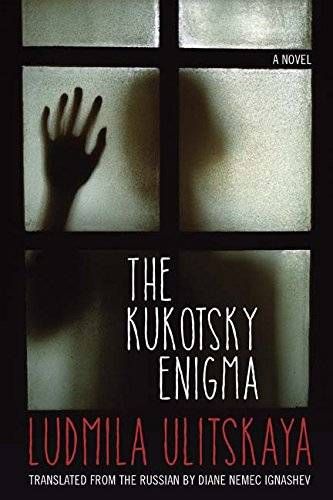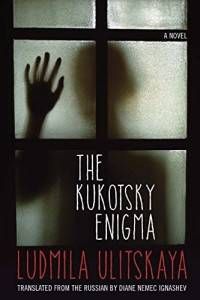 The Kukotsky Enigma by Ludmila Ultiskaya, Translated from the Russian by Diane Nemec Ignashev (Northwestern University Press)
This is a book that tackles some pretty serious subject matter, but, at the same time, manages to be "tremendously entertaining." The novel focuses on a gynecologist, and an abortion provider, in Stalin's Russia, where abortion has been outlawed. But the story is not just about that. It's about the history of two families, about the eternal struggle between life and death. It addresses some major philosophical questions, all ones faced by Kukotsky as he tries to make sense of the moral complexity of his work.
Did I mention that it won the 2001 Russian Booker Prize? Yeah, this book is a big deal. And now we can read it for ourselves and see what all the fuss was about.
What translated works are on your radar? I'm always looking for recs.