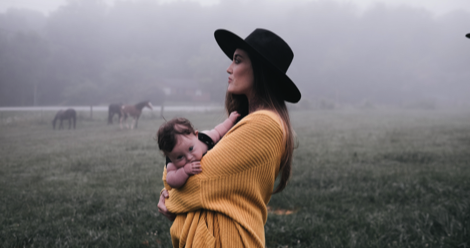 Children's
The 3 Books I Buy for My Friends' Babies
This content contains affiliate links. When you buy through these links, we may earn an affiliate commission.
I seem to be hitting that phase in life where everyone around me is having babies.
Typically I am far out of my comfort zone when it comes to small humans. Though I was once a babysitter/nanny extraordinaire, that was over a decade ago, and I've lost my knack for it completely. Now, I'm that awkward adult who tries to make small talk with a two-year-old as if they were coworkers at the office—how was the traffic getting here, child?
This is probably why I turn to books in these situations.
Because as it turns out, even without any children (or plans for them) in my future, I have very strong opinions on the books you should be collecting when you're expecting.
Shall we?
This is the apparently lesser-known title from Are You My Mother? author PD Eastman, and another wonder of non sequitor storytelling, featuring dogs of all colors and sizes in an unpredictable range of delightfully absurd situations. Beyond that is a saga of a dog and her hat that is bound to stick with you.
This book inspired at least one essay on individualism, and in my family, it also inspired the longstanding quip, "Go around again," for no particular reason that any of us can really identify, other than that it is a line that exists in this book.
Eloise by Kay Thompson and Hilary Knight
No book collection is complete without a few standout misbehaving girls. Eloise is the queen of these characters.
From her wild imagination, brash attitude, and penchant for crossing the line, she has no respect at all for authority in any form.
Most of all, I like to think about what happened to Eloise when she grew up. A collection of traits that may not make her a model young woman by society's measure but would damn sure be great to have as a boss. Hopefully she found her corner office.
I once thought this book to be as ubiquitous as the Cat in the Hat. Sadly I have discovered over many very awkward references that no one understood that an "if you give a mouse a cookie situation" is really not something understood by just anyone.
It continues to be an excellent measuring stick for identifying kindred spirits, however.