This content contains affiliate links. When you buy through these links, we may earn an affiliate commission.
We are in a bit of a Keanu Reeves renaissance, and it is everything I have ever wanted.
When I read that (minor John Wick 3 spoiler) Keanu kills a man with a library book in his latest movie, I knew I had to put together a list of his other bookish roles.
The Bookish Roles of Keanu Charles Reeves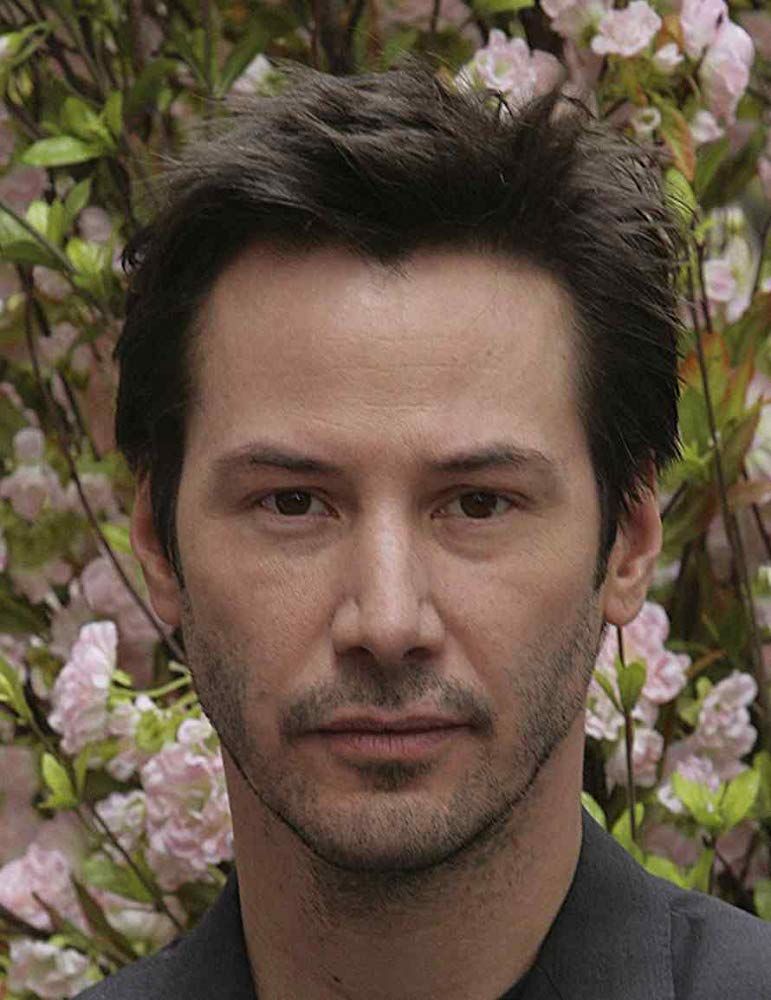 Letting Go (1985, d. Jack Bender)
Based on the book Letting Go by Dr. Zev Wanderer and starring John Ritter. Keanu plays Stereo Teen #1.
Act of Vengeance (1986, d. John Mackenzie)
Based on the book Act of Vengeance by Trevor Armbrister and starring Charles Bronson and Ellens Burstyn and Barkin. Keanu plays Buddy Martin and is credited as Keannu Reeves.
Babes in Toyland (1986, d. Clive Donner)
Based on the book Babes in Toyland by Glen MacDonough and starring Drew Barrymore, Keanu plays Jack-be-Nimble.
Dangerous Liaisons (1988, d. Stephen Frears)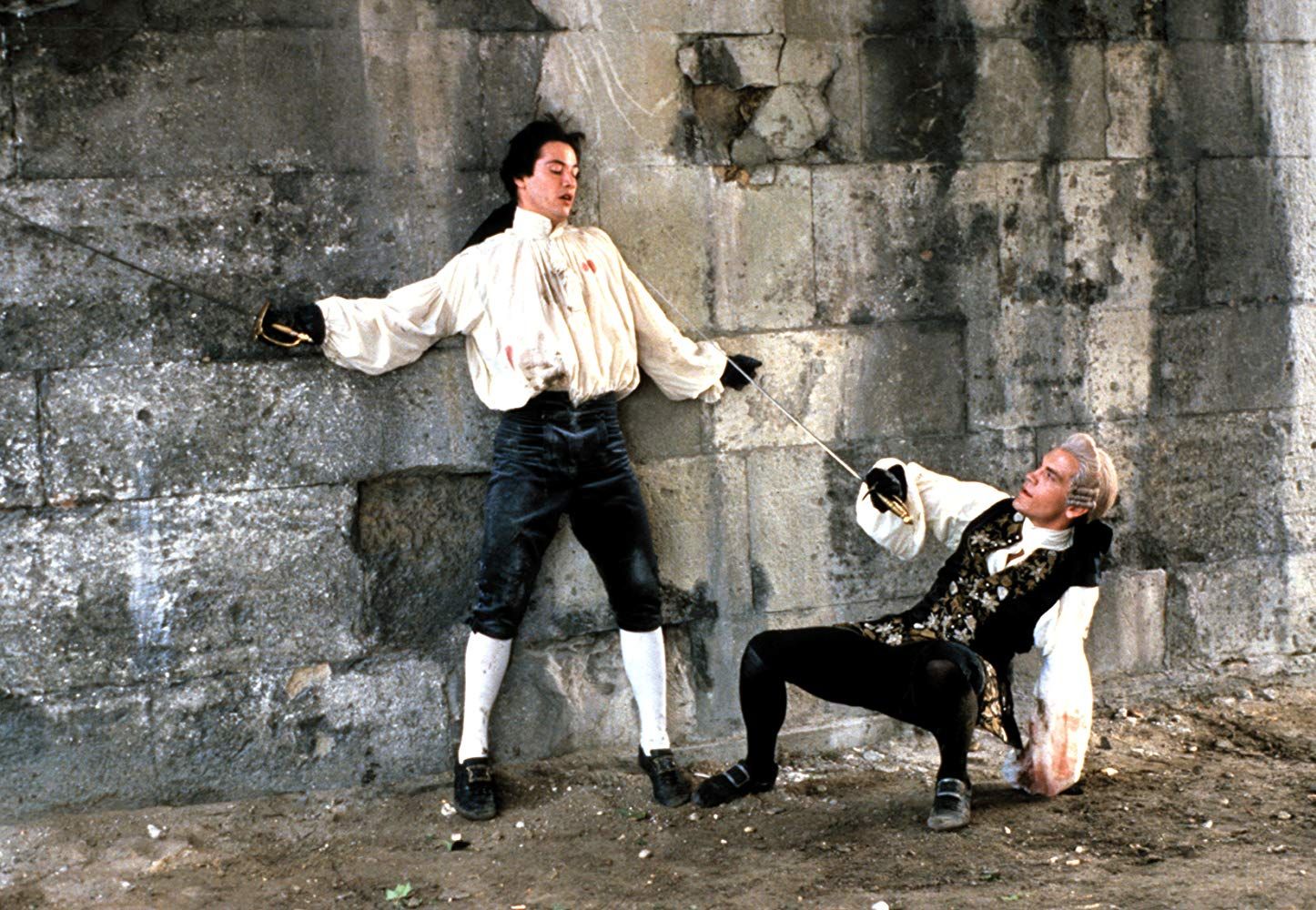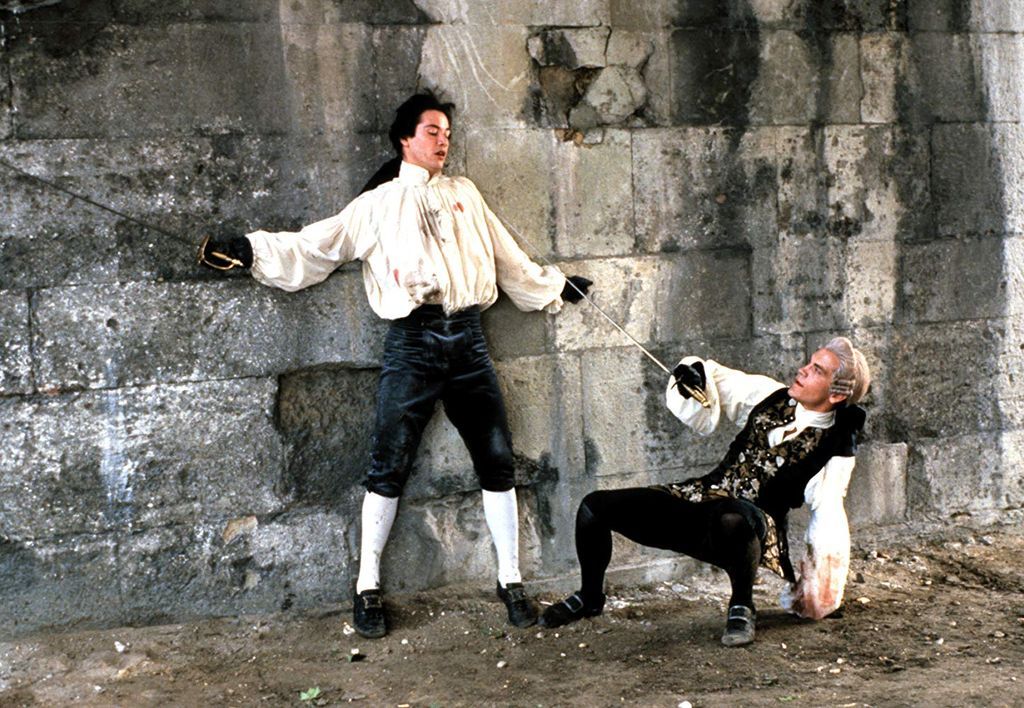 Based on the book Dangerous Liaisons by Pierre Choderlos de Laclos and starring Glenn Close and Michelle Pfeiffer. Keanu plays Chevalier Danceny.
American Playhouse episode "Life Under Water" (1989, d. Jay Holman)
Based on the play Life Under Water by Richard Greenburg and starring Sarah Jessica Parker. Keanu plays Kip.
Tune in Tomorrow (1990, d. Jon Amiel)
Based on the book Aunt Julia and the Scriptwriter by Mario Vargas Llosa and starring Barbara Hershey. Keanu plays Martin Loader.
Bram Stoker's Dracula (1992, d. Francis Ford Coppola)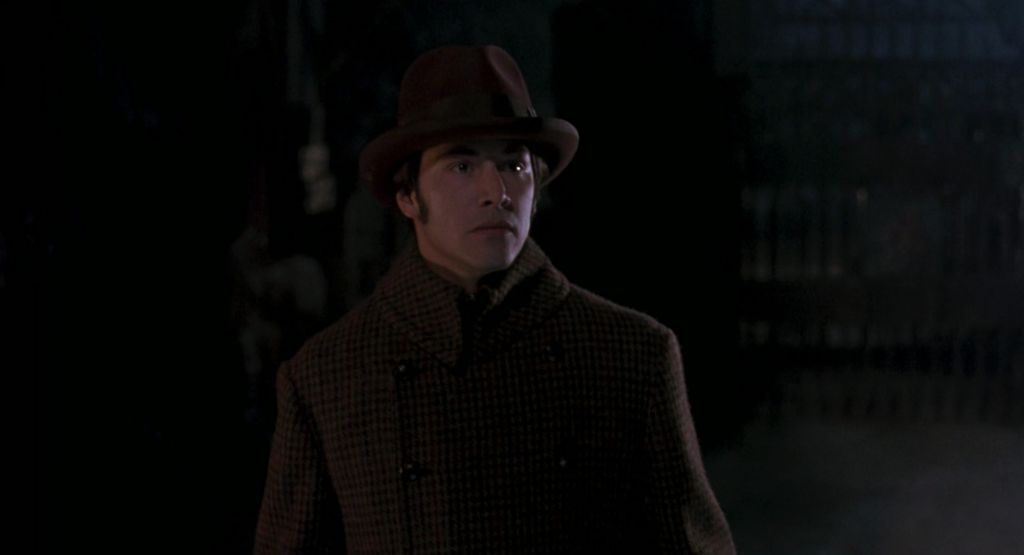 Based on the book Dracula by Bram Stoker and starring Winona Ryder. Keanu plays Jonathan Harker.
Much Ado About Nothing (1993, d. Kenneth Branagh)
Based on the play Much Ado About Nothing by William Shakespeare and starring Kate Beckinsale and Emma Thompson. Keanu plays Don John.
Even Cowgirls Get The Blues (1993, d. Gus Van Sant Jr.)
Based on the book Even Cowgirls Get The Blues by Tom Robbins and starring Uma Thurman. Keanu plays Julian Gitche.
Johnny Mnemonic (1995, d. Robert Longo)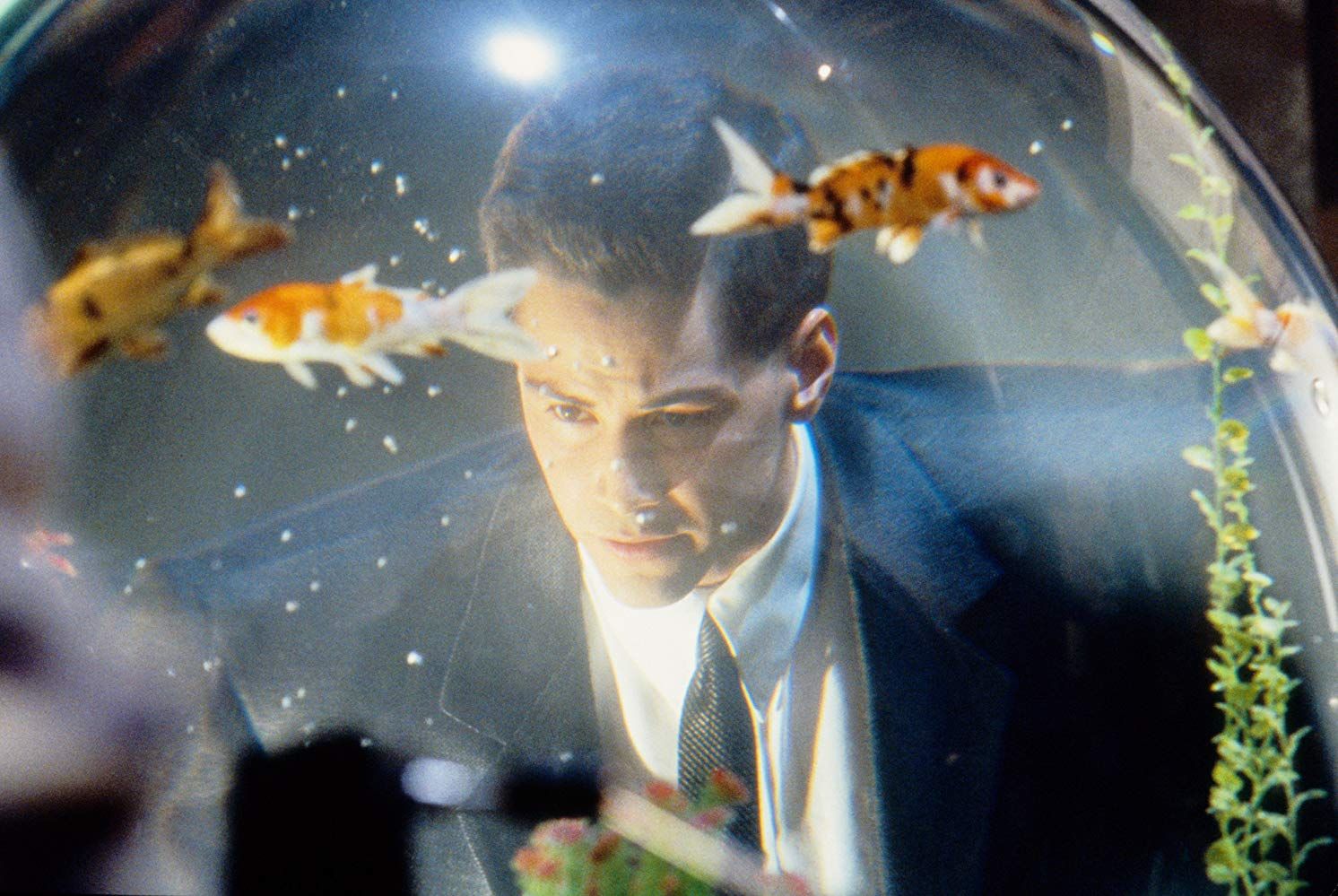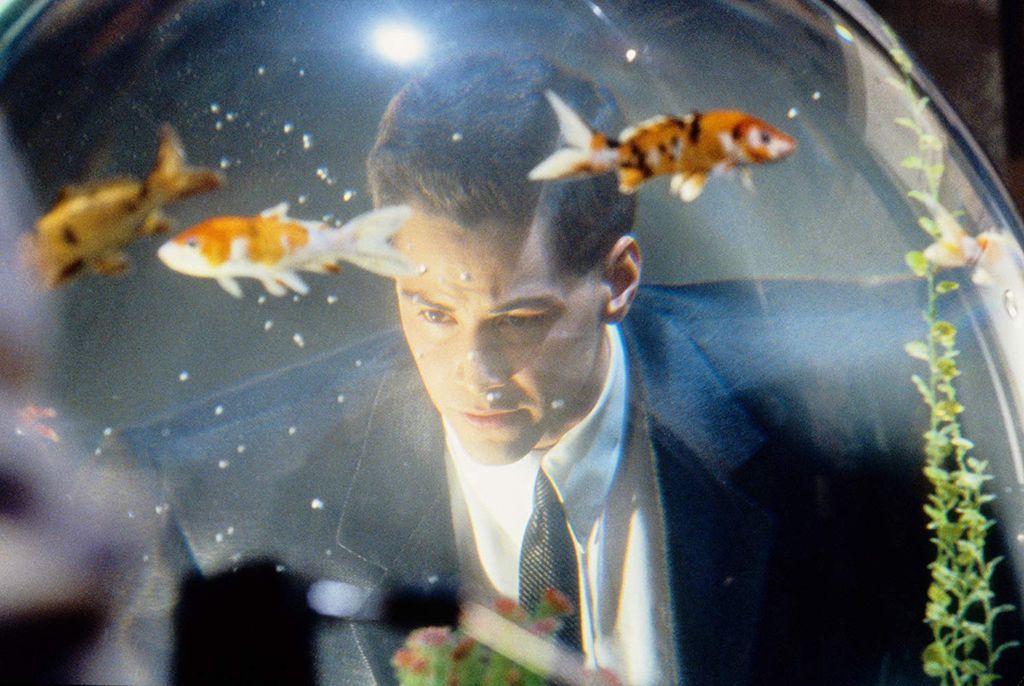 Based on the short story "Johnny Mnemonic" by William Gibson (and adapted for the screen by the author). Keanu stars in the title role.
The Last Time I Committed Suicide (1997, d. Stephen T. Kay)
Based on a letter written by Neal Cassady and starring Thomas Jane. Keanu plays Harry.
The Devil's Advocate (1997, d. Taylor Hackford)
Based on the book The Devil's Advocate by Andrew Neiderman and co-starring Al Pacino and Charlize Theron. Keanu stars as Kevin Lomax.
Hardball (2001, d. Brian Robbins)
Based on the book Hardball by Daniel Coyle and co-starring Diane Lane. Keanu stars as Conor O'Neill.
Thumbsucker (2005, d. Mike Mills)
Based on the book Thumbsucker by Walter Kirn and starring Lou Taylor Pucci, with Tilda Swinton and Vincent D'Onofrio. Keanu plays Perry Lyman.
Constantine (2005, d. Francis Lawrence)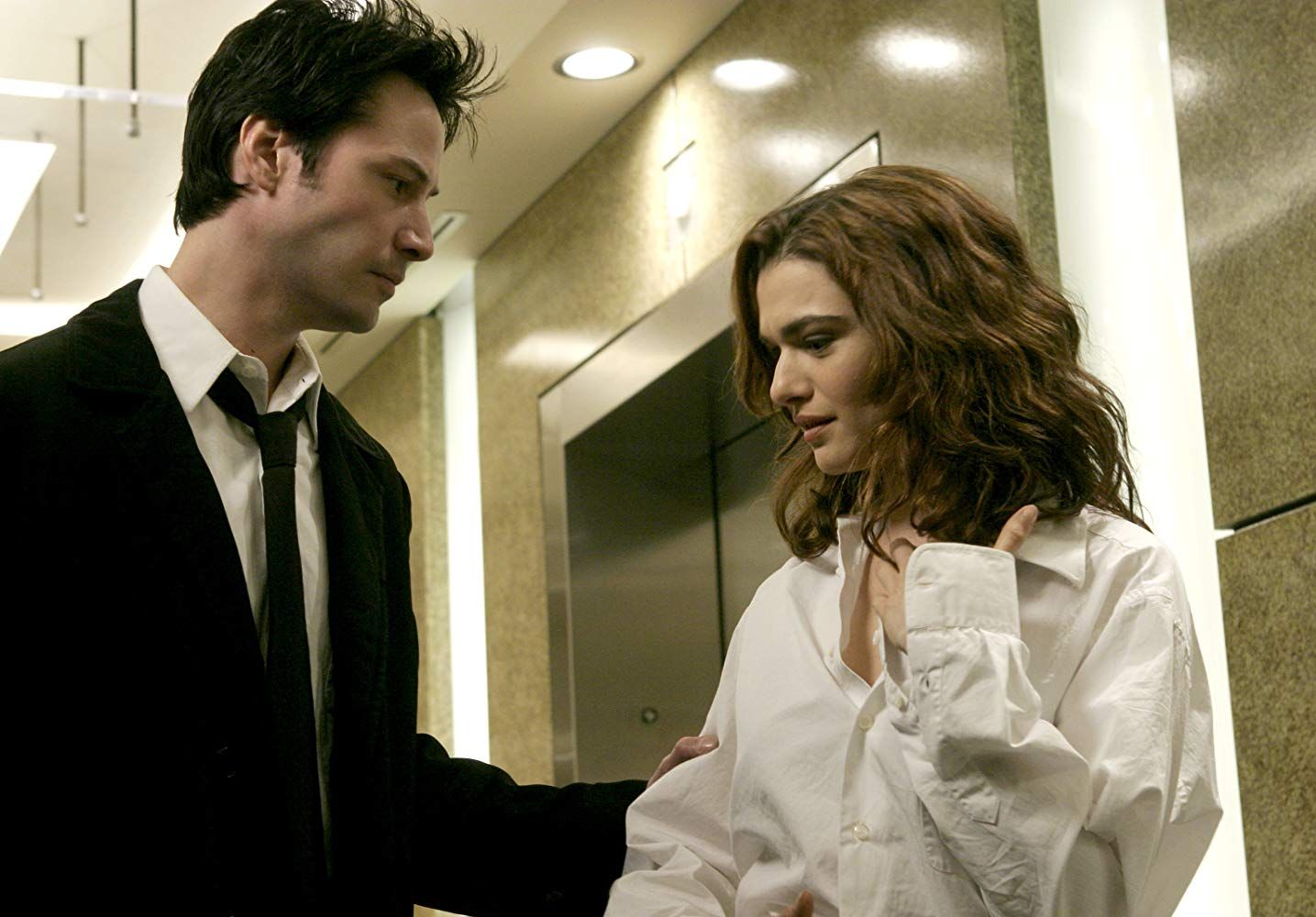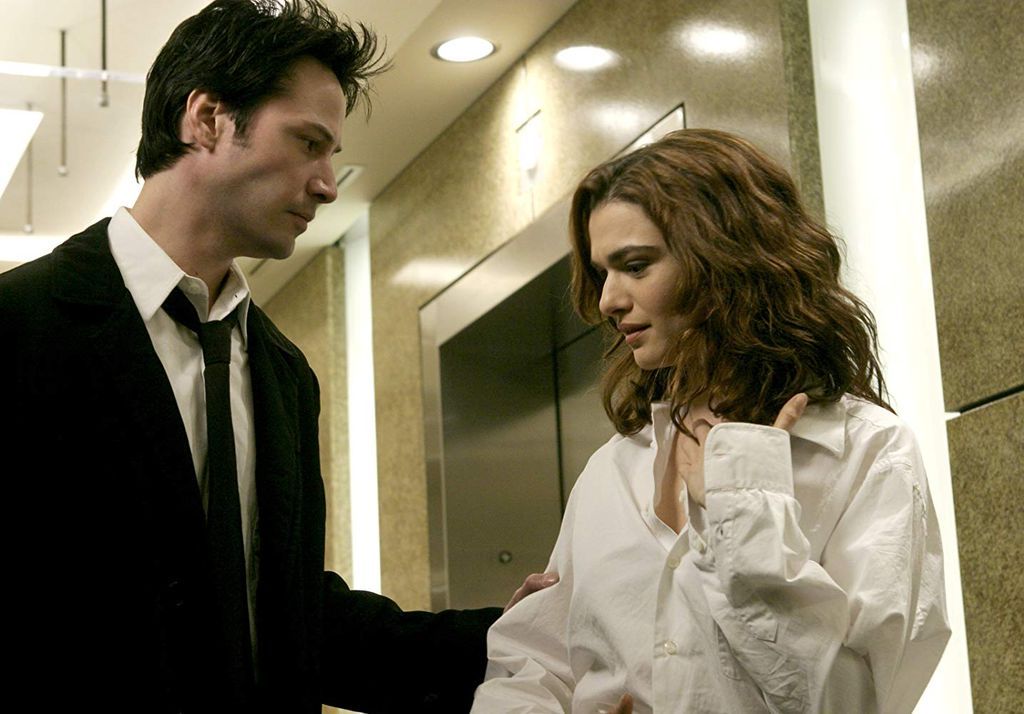 Based on the Hellblazer comics by Garth Ennis and Jamie Delano and co-starring Rachel Weisz. Keanu stars as John Constantine.
A Scanner Darkly (2006, d. Richard Linklater)
Based on the book A Scanner Darkly by Philip K. Dick and co-starring Winona Ryder and Robert Downey Jr. Keanu stars as Bob Arctor.
Street Kings (2008, d. David Ayer)
While not based on a book, the screenplay was written by crime novelist James Ellroy. Keanu stars as Tom Ludlow.
The Private Lives of Pippa Lee (2009, d. Rebecca Miller)
Based on the book The Private Lives of Pippa Lee by Rebecca Miller and starring Robin Wright. Keanu plays Chris Nadeau.
---
All right, Keanu. It's been ten years. We need another bookish movie from you and we need it now. Please and thank you.
Want more bookish roles? Check out Angela Bassett.