It was QUITE the Bookish Christmas at the Steinkellner House. In fact, I would say that the only type of present that was as loved as books at my house this holiday season was "Warm Things" (jackets, socks, scarves, blankets, and of course CHRISTMAS HUGS.)
Several people scored huge with books and I thought it would be fun to take a look at what those books were and why they were such perfect gifts for the recipients in question
My Brother to Me: Building Stories by Chris Ware
My brother got me Chris Ware's Building Stories, the "graphic novel" that comes in fourteen differently sized and formatted bound pieces which can be read in any order and all come in a board game-like box.
This was the PERFECT gift for my brother to get me because this hulking, bulky Frankenstein's monster of a piece of literature just isn't the kind of thing most readers will purchase for themselves even though we all go "So cool!" when we hear the premise of this box of stories.
A gift an avid reader will love to pieces that you can almost guarantee she has not bought for herself. If you want a bibliophile to marry you, give that girl Building Stories and then a few months later give her the ring. This should work.
Me to my Dad: Behind the Beautiful Forevers by Katherine Boo
My brother came up with a foolproof theorem for buying books for my dad "Non-fiction about people leading really sad lives." This was the saddest (also funniest, shocking, and most human) non-ficition book I read this year, Boo's immersion journalism tome is an account of an Indian slum located less than a mile from the Mumbai airport. All the colorful characters that inhabit the pages felt like they belonged in a Dickens story set in modern India and there is NO dead white author my Dad likes more than Dickens. He started reading Behind the Beautiful Forevers days after Christmas. There's no better book gift recipient compliment than that.
My Brother to my Fiancé: How Music Works by David Byrne
My fiancé is a high school science teacher by day and musician by night. He's also an informal student of philosophy. So my brother got him Talking Head's David Byrne's book How Music Works about the historical, social, and scientific patterns of music. It's got the cover of a McSweeney's book and the weight of a textbook, perfect for the man I'm going to marry.
My Fiancé to Me: The Four Agreements by Don Miguel Ruiz
I'm usually pretty cheerful on Book Riot, but in real life I can skew melancholy. I can't help it, the modern world is full of such overwhelming nonsense! My fiancé got me one of his favorite philosophical self-help books to make me feel a little better when I feel low. It was just the sweetest thing to unwrap on Christmas.
My brother/sister-in-law to be to me: The Pioneer Woman's Cookbook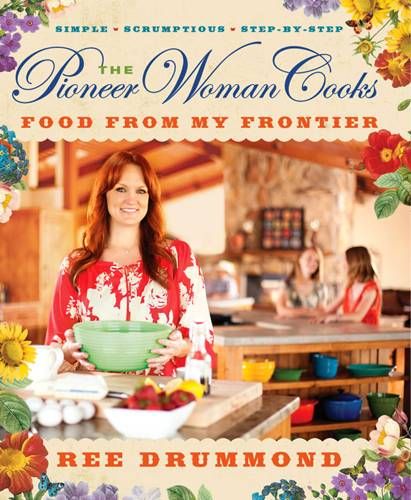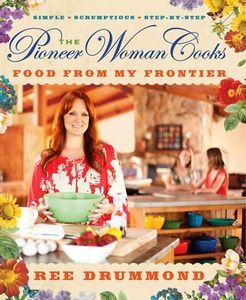 Every once in a while I'll have my husband-to-be's family over for dinner or brunch because every once in a while I actually have TIME to cook and with a little bit of luck enough people to cook for. My brother and sister-in-law to be gave me one of the year's most popular cookbooks (the Goodreads Awards cookbook winner!) for Christmas, and it's making me want to carve out A LOT more time for cooking, turkey-carving pun completely intended.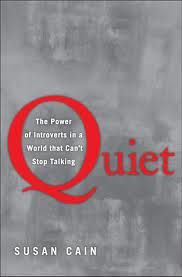 My Mom to All of Us: Quiet by Susan Cain
A little while back I wrote a piece about my family's virtual bookshelf. My mom came up with a really amazing idea this year of having everyone in our family pick one book to put on the virtual book shelf for Christmas (mom, dad, three kids= five new e-books!) This was her pick, and for a family of introverts and ambiverts (a vocab word I learned from the wonderfully educational and thought-provoking Quiet) it was the perfect gift.
What about you guys? How did you do in the book giving and receiving game this holiday season? Please share what went spectacularly!