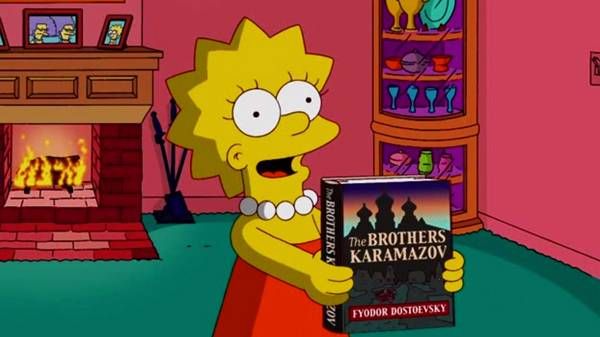 Humor
The Book Riot 50: #47 Sites We Like: The Lisa Simpson Book Club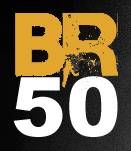 To celebrate Book Riot's first birthday on Monday, we're running our best 50 posts from our first year this week. Click here for the running list. This post originally ran April 15, 2012.
____________________________
One of the many many things I like about The Simpsons is that there isn't any single character that the writers want you to sympathize with. Certainly not Homer, the dopish but lovable star of the show. Certainly not the put-upon Marge, or the delinquent Bart. If anyone comes close to being the character that you see yourself in, it has to be the bookish Lisa. Being a reader in a television nation, I'm sure you can identify with Lisa's outsider nerdiness. And not only does she read a lot, she has great taste in literature! We should all take a cue from Lisa Simpson and start a reading list based solely on the wonderful books that she reads on the show. The hard part is just compiling it all.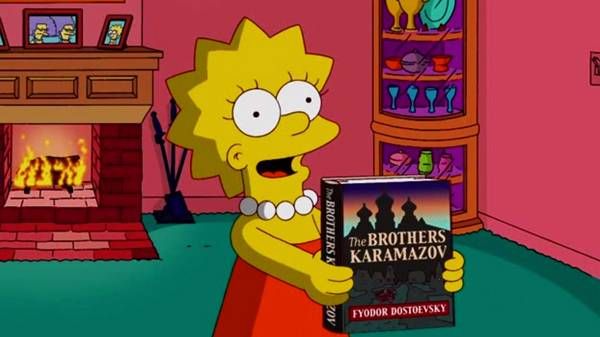 Lucky for us, someone has starting doing that already! A tumblr called The Lisa Simpson Book Club has been up and running for a while, and its goal is to compile all the books and magazines that Lisa has been seen reading in every Simpsons episode. Along with the reading list, they also post funny bookish stills from the show.
This is the list so far:
BOOKS
The Bell Jar, Sylvia Plath
Ghost World, Daniel Clowes
The Adventures of Tin Tin, Hergé
Ethan Frome, Edith Wharton
Man and Superman, George Bernard Shaw
Pippi Longstocking, Astrid Lindgren
The Master of the Senate, Robert Caro
The Corrections, Jonathan Franzen
The Babysitter's Club, Ann M. Martin
The Harry Potter series, J.K. Rowling
The Joy Luck Club, Amy Tan
The poems of Emily Dickinson
The works of Jane Austen
The Rise and Fall of the Third Reich, William L. Shirer
Grimm's Fairy Tales
The poems of Robert Pinsky
The work of Joyce Carol Oates
The work of Gore Vidal
Leaves of Grass, Walt Whitman
A Separate Peace, John Knowles
The work of Tom Wolfe
Moneyball, Michael Lewis
MAGAZINES
Non-Threatening Boys Magazine
UTNE Reader
The New Yorker
Harper's / Lapham's Quarterly
The Atlantic Kids' Edition
The Paris Review
Wired
Junior Skeptic Magazine
The New Republic for Kids
____________________________
So there you are! A Lisa Simpson reading list. It's like your own pop-culture Great Books program. Enjoy!