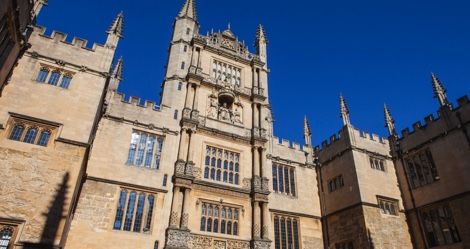 The Bodleian Library To Show "Obscene" Books, No Teacher's Note Required: Critical Linking, November 8, 2018
Sponsored by Flatiron Books, publishers of Nine Perfect Strangers by Liane Moriarty.

---
What do Madonna, Oscar Wilde and the comedy group Monty Python have in common? They've all been deemed obscene by librarians at the University of Oxford.
But a restricted collection of thousands of sexually explicit books, which has spent 136 years hidden away within the university's largest library, is now seeing the light of day.
And that includes some 17th century Latin pornography.
---
When you visit a national park, there's perhaps no better companion than a book. Even better is a book uniquely suited to the place. We've matched five national parks with books of all kinds to make your next trip a literary masterpiece.
Road trip! You drive; I'll read.
---
I wanted more…But I will heartily take this. The takeover of the House and how many women and women of color were elected yesterday just warms my heart.
Novelist Attica Locke's reaction to the midterm elections rings true for us too.