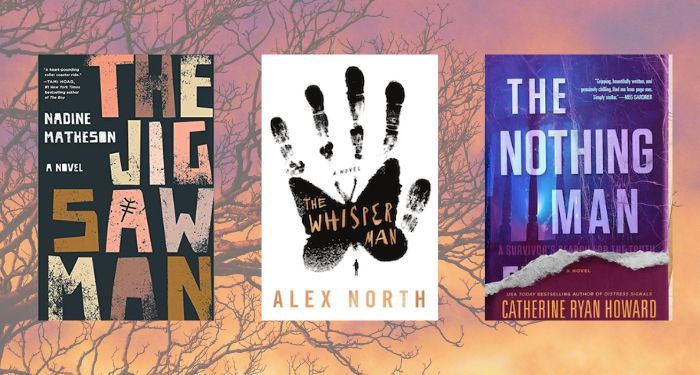 Horror
The Blank Men of Horror and Thrillers
This content contains affiliate links. When you buy through these links, we may earn an affiliate commission.
There's nothing better than an iconic name in a horror movie. Jason Voorhees, Michael Myers, Chucky, and Jigsaw are villainously imprinted in the minds of pop culture. The villains always get the best names, too. A name so recognizable just speaking it aloud sends chills down your spine.
Creators in the genre are always trying to get to the top of the worst villain, scariest monster, or most creative kill lists in the viewers' eyes. I'm sure there's nothing more satisfying than seeing the first preteen dress up in the costume of your deranged character. How an author names their terror matters.
It's no surprise, then, that horror titles tend to fall into similar patterns much the same way titles in other genres do too. There are whole lists devoted to similar sounding titles for that very reason. How many courts of something and something fill the fantasy genre? How many women and girls grace the title pages of thrillers, looking out windows and riding on trains? What sticks sticks; there's no helping that.
In horror and thrillers, you also have what I'm calling the blank men of horror. Candyman, The Bloody Man, The Crooked Man, and those are just movies! The literature side of the horror community has even more blank men. While there are many blank men in horror novels, there weren't many women or people of color writing them. So, to give you a bit of variety and maybe even something you haven't been recommended 100 times before, like another H.G. Wells or Stephen King novel, I added a few thrillers to round it out. I think the ones included have just as good scares and scary villains you so adore in your horror.
So, without further ado, here are eight blank men in horror and thrillers, but there are many, many more!
---
In the mood for more scares? Check out these found footage horror novels or these bone-chilling horror thrillers!