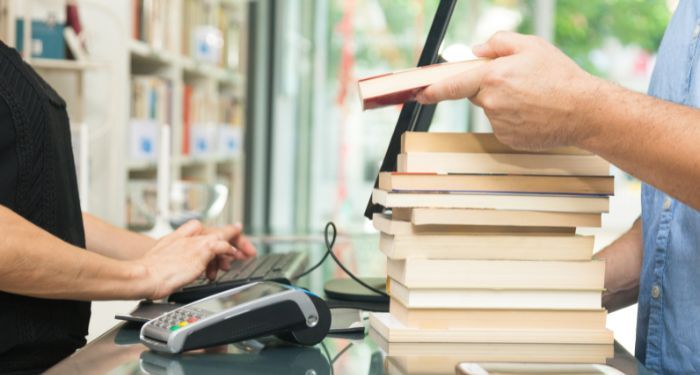 Essays
The Bestseller List is Broken
In September of 2022, I wrote a post called The Bestselling Books of the Week, According to NYT, USA Today, Publishers Weekly, and Amazon. It got a lot of views, so it became a weekly feature, soon retitled The Bestselling Books of the Week, According to All the Lists.
In this feature, which I've been faithfully writing weekly for the past year, I take a look at the biggest bestseller lists (The New York Times, Publishers Weekly, USA Today, Amazon, and the Indie Bestseller List) to see where the overlap is — because despite all claiming to represent the bestsellers of the week, they disagree on what those titles are.
These bestseller list round-ups continue to be popular. They get more views than anything else I write. And if I'm honest, I have grown to resent this feature. Because it is the most mind-numbingly boring thing I've ever written. In fact, calling it writing is generous; it's mostly copying and pasting as well as basic addition.
Don't get me wrong: I love a good spreadsheet. I often enjoy repetitive tasks like this, especially while listening to a podcast. The main problem isn't the format of the post; it's the content.
In July of 2020, the #1 book on the Fiction New York Times bestseller list was The Vanishing Half by Brit Bennett. In Nonfiction, there were titles like Just Mercy by Bryan Stevenson, Between the World and Me by Ta-Nehisi Coates, and How to Be an Antiracist by Ibram X. Kendi. They reflected a national conversation about race in the wake of the murder of George Floyd.
Look at The New York Times overall Fiction and Nonfiction bestseller lists today, though, and you're unlikely to see any conversations about anti-racism. In fact, you're unlikely to see any books by authors of color. If you do, they're far outnumbered by books from white authors who have published dozens of books over many decades.
Despite all the promises from anti-racist book clubs in 2020, at least in the world of book sales, not much seems to have changed. The authors who dominated the charts in 2019 are mostly still crowding them four years later…
Click here to continue reading this free article via our subscription publication, The Deep Dive! Weekly staff-written articles are available free of charge, or you can sign up for a paid subscription to get additional content and access to community features.