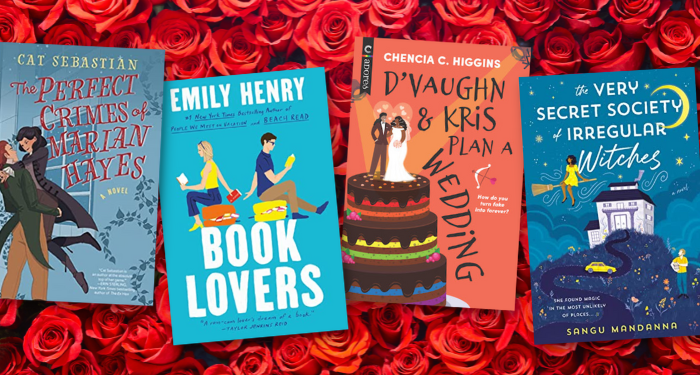 Lists
The 10 (Well, 20) Best Romance Novels of 2022
This content contains affiliate links. When you buy through these links, we may earn an affiliate commission.
I've read about 60 books in 2022, and all but perhaps ten of them were romance (and of those ten, several included romance). And yet, I wonder: who am I to determine the best romance novels of 2022? Well, qualified or not, here I am doing just that. So let me tell you a bit about my reading habits: I mostly read contemporary romance, and I mostly read traditionally published. I do not think either of these things is better than the alternative(s)! But the fact is, when one reads about a book per week, there are simply thousands of books that there isn't enough time for, so I hope you'll forgive any omissions.
I've made every effort to be inclusive of books I might not normally gravitate toward; I asked for input from the other Book Riot romance readers, and have spent the last two months of the year frantically reading every title they suggested. Indeed, I have read every book that made the top ten, and most of the books that earned a mention (the exceptions, in the "Other Rioters Recommend" section, simply had too long a wait at my library, and I did at least read excerpts of those).
No best of list can possibly cover all of the books that deserve placement, nor is there an agreed-upon definition of "best." But for what it's worth, these are the ten best romance novels of 2022, according to me. In alphabetical order by book title.
Honorable Mentions (More of the Best Romance Novels)
---
And there you have it! Twenty amazing romance novels from 2022. Looking for more great romance? Check our other romance lists. Looking for the best of another genre? Check out the best LGBTQ+ books of 2022, the best SFF books of 2022, and the best historical fiction of 2022.