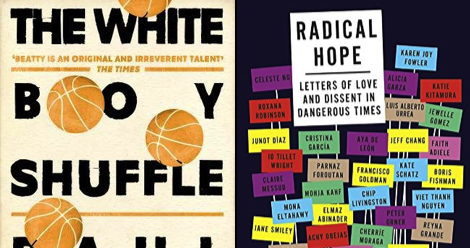 Lists
The Best of Both Worlds–May Books That Are Socially Conscious Page-Turners
This content contains affiliate links. When you buy through these links, we may earn an affiliate commission.
In these politically charged times of escalating bigotry and jingoism, a crucial function of literature is to document prevailing political unrest and provide astute social commentary. However, if you are anything like me, you might find books that are too preachy, sombre or didactic a turn-off, preferring to read something that is more enjoyable.
Do you at times feel guilty for reading page-turners that are highly entertaining yet vacuous? Turns out, you CAN have the best of both worlds. I have rounded up stellar May releases which tackle socially relevant themes in an engaging and understated way which means you don't have to compromise your reading pleasure to get stimulating insight into timely political issues.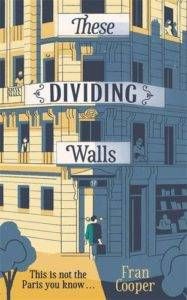 These Dividing Walls by Fran Cooper – This stunning debut is a delicately written story which explores the parallel lives of individuals who inhabit a building in Parisian suburbs. The writing tantalizingly evokes the sights and sounds of Paris while also giving us an eye-opening perspective of a side of the city that we don't know much about. It is a nuanced portrayal of relationships and the whole spectrum of human emotions. Fran shrewdly intersperses her poetic narrative with searing insight into how Islamophobia, religious hatred and racism are very much a part of the social fabric of Paris.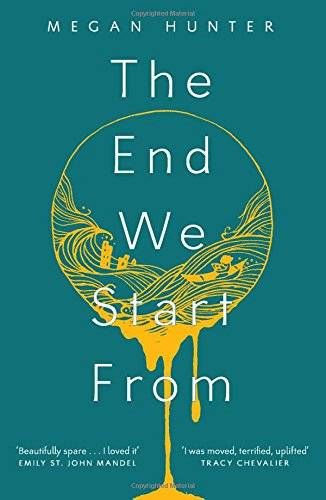 The End We Start From by Megan Hunter (May 18, UK; November 7, U.S.) – Another debut which features gracefully understated prose but packs a powerful emotional punch. This is an intimate, moving story of a mother who is left alone to take care of her infant son after London is flooded and they are forced to evacuate. The End We Start From takes an inventive, poetic approach to the 'immigrant novel' genre. The writing has a very haunting and immersive quality to it which will have you thinking about it months after you have finished reading it. This emotionally resonating story is atmospheric and oddly chilling.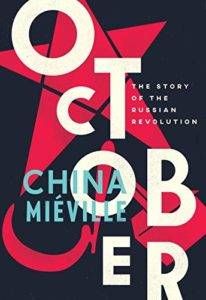 October by China Mieville – China Mieville is known for his genre defying stories and for writing path-breaking fantasy fiction. This is his first foray into history and it might be one of his most comprehensible books to date. He coherently reconstructs the events that led to the Russian Revolution and even though we know how the book is going to end, it makes for thrilling read. October is surprisingly humorous and informative and a stimulating book which reasserts the necessity of revolutions.
The White Boy Shuffle by Paul Beatty – This is the debut novel the writer of the Man Booker winner The Sellout, which also happens to be one of my favourite books ever. The White Boy Shuffle was initially published in 1996 but this month his publishers, Oneworld reissued his back-list which is how I came to know about it. This relentlessly funny book draws an unflinching and outrageously funny portrayal of an African American man in America and attitudes towards racism. It is an acerbic and razor-sharp social commentary on civil rights and America's cultural landscape. Incendiary and hilarious, this book is mad fun.
Radical Hope: Letters of Love and Dissent in Dangerous Times, edited by Carolina De Robertis – The current political climate is bound to cause disillusionment among many of us so what could be better than a compilation of inspiring and thought-provoking letters from your favourite writers? Featuring eminent writers from Claire Messud, Junot Diaz, and Hari Kunzru to Viet Thanh Nguyen and Karen Joy Fowler, this passionate collection is uplifting, reassuring and will help you navigate your way through post-election pessimism.