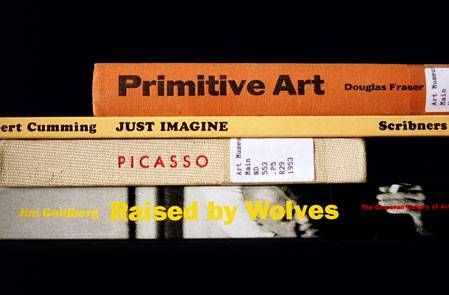 Poetry
The Best of Book Spine Poetry
The concept of book spine poetry appeared in 1993 with Nina Katchadourian's Sorted Books project. Katchadourian began collecting interesting titles and arranging them in clusters so the spines could be read like a sentence. Maria Popova of Brain Pickings adapted the spine sentences into poetry, and the idea quickly spread around the interwebs. LibraryThing even ran a Book Spine Poetry contest earlier this year (with Katchadourian as a guest judge). Here, we've rounded up some of our favorite examples of the medium:
Examples from Nina Katchadourian's original Sorted Books project
From Maria Popova at Brain Pickings
https://www.pinterest.co.uk/pin/527976756291617972/
Entry from LibraryThing contest, from user jorlene
https://www.pinterest.co.uk/pin/166281411211956120/
Two of my favorites, from 100 Scope Notes, a children's literature news site
____________________________
Sign up for our newsletter to have the best of Book Riot delivered straight to your inbox every two weeks. No spam. We promise.
To keep up with Book Riot on a daily basis, follow us on Twitter or like us on Facebook. So much bookish goodness–all day, every day.