Audiobooks
The Best of Audible's "As You Wish" Sale
This content contains affiliate links. When you buy through these links, we may earn an affiliate commission.
Until September 2nd, Audible members can purchase over 200 titles for $5.95 each (Not a member? Start a free trial and get two free audiobooks here). Here is a roundup of some of the most exciting inclusions:
Biography & Memoir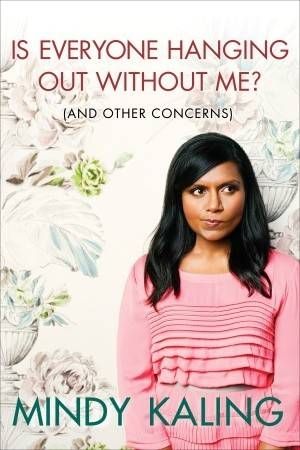 Is Everyone Hanging Out Without Me? by Mindy Kaling
Kaling's memoir follows the actress from her childhood as the daughter of immigrant parents to her television career and discusses her observations on life, romance, and Hollywood.
Me Talk Pretty One Day by David Sedaris
The only thing better than reading David Sedaris is listening to David Sedaris read David Sedaris. Me Talk Pretty One Day includes an essay about learning French that will ring true for anyone who has ever been in a language class.
Everything Happens for a Reason: And Other Lies I've Loved by Kate Bowler
Kate Bowler is a professor at Duke Divinity School with a new baby and an academic focus on the "American prosperity gospel" in which everything happens for a reason. When she is diagnosed with Stave IV colon cancer, she tries to learn to surrender control and to make the most of the time she has.
Classics
Murder on the Orient Express by Agatha Christie
Hercule Poirot investigates an ingenious crime in which everyone has a motive. This version of the classic mystery features a full-cast of narrators.
The Adventures of Tom Sawyer by Mark Twain
The classic story of Tom Sawyer's adventures on the banks of the Mississippi and what happens when they accidentally witness a murder. This audiobook is narrated by Nick Offerman.
Anna Karenina by Leo Tolstoy
This version of the classic novel of doomed love and life in nineteenth century Russia is narrated by Maggie Gyllenhaal.
Business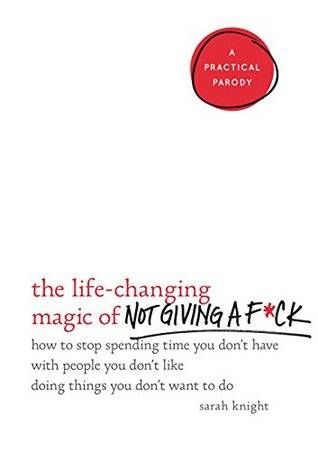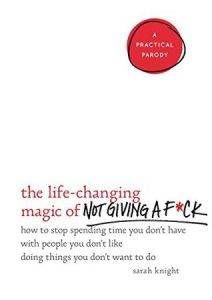 The Life-Changing Magic of Not Giving a F*ck by Sarah Knight
This parody of The Life-Changing Magic of Tidying Up instructs readers in a two-step mental decluttering designed to rid oneself of unwanted shame and guilt. Get Your Sh*t Together is also currently on sale.
Start: Punch Fear in the Face, Escape Average, Do Work That Matters by Jon Acuff
Wall Street Journal bestselling author Jon Acuff discusses getting unstuck and finding meaning in a world in which people now have two or three different careers in a lifetime. Per Acuff, there are only two paths in life: average and awesome. Here are some tips for being awesome a little more often.
Unstuff Your Life: Kick the Clutter Habit and Completely Organize Your Life for Good by Andrew Mellen
Professional organizer Andrew Mellen believes that we must distinguish ourselves from our possessions and provides a step-by-step guide to create order in even the most disorganized homes.
Mystery & Thriller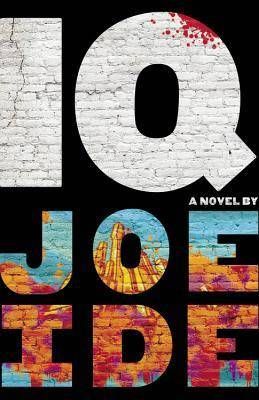 IQ by Joe Ide
IQ is the first book in a series about a loner and high school dropout who has the skills and intellect to solve the crimes in his neighborhood that the LAPD ignores.
The Last Mrs. Parrish by Liv Constantine
Amber Patterson envies Daphne Parrish, who has everything she feels she lacks. In this psychological thriller, Amber finds a way to get close to Daphne and, perhaps, to get everything she's ever wanted.
A Study in Scarlet Women by Sherry Thomas
A series of unexpected deaths leaves Charlotte Holmes' father and sister under suspicion. Under the assumed name Sherlock Holmes, Charlotte must go up against an unseen adversary to clear her family's name.
Fiction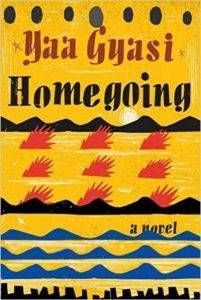 Homegoing by Yaa Gyasi
Homegoing is a multigenerational story of two half-sisters from different villages, one of whom is sold into slavery and the other of whom remains in Ghana, and follows the lives of their descendants in Ghana and America.
Less by Andrew Sean Greer
Winner of the 2018 Pulitzer Prize for Fiction. To avoid the wedding of his boyfriend of the past nine years, Arthur Less accepts every invitation he has received to literary events around the world.
A Little Life by Hanya Yanagihara
Malcolm, Willem, JB, and Jude are four friends from college who begin their adult lives together in New York. The novel traces the changes in their relationships over the coming decades and the challenges faced by Jude in particular, whose troubled past follows him into adulthood.
Romance
That Month in Tuscany by Inglath Cooper
When Lizzy Harper is stood up for her anniversary trip by her husband she throws herself a pity party on the plane to Italy and then, due to turbulence, literally falls into the lap of rock star Ren Sawyer. The two feel an undeniable pull between them and a connection that might just heal them both.
Dark Witch by Nora Roberts
Iona Sheehan arrives in County Mayo, Ireland and finds her cousins Branna and Connor O'Dwyer. She also meets Boyle McGrath, the owner of the stable where she is working and finds herself falling for him. But nothing is as it seems– there is an ancient evil connected to Iona's family that must be defeated. The first book in the Cousins O'Dwyer trilogy.
Man Hands by Sarina Bowen and Tanya Eby
Thirty-four and divorced, Brynn has no interest in trying to meet anyone new. A bet with some friends and the sudden appearance of her ex at a party causes her to throw herself at Tom, the first single man she sees. She disappears immediately afterwards but Tom is determined to find her.
Sci-Fi and Fantasy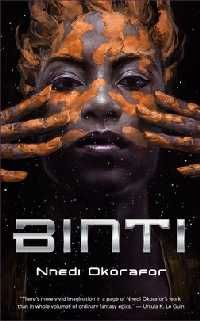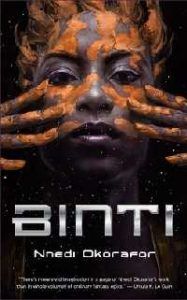 Binti by Nnedi Okorafor
Binti is the first of the Himba people to be accepted to study at Oomza University, the finest institution of higher learning in the galaxy. If she attends, she will live among strangers who do not share her ways . In order to make it to the University, she must travel within reach of the Meduse, an alien race that has long warred with the University.
The Water Knife by Paolo Bacigalupi
In a world where water is dwindling, Angel "cuts" water for his boss, Catherine Case, so that luxurious homes can continue to be built in the desert while poorer communities suffer. While investigating a new water source, he encounters Lucy Monroe, a journalist, and Maria Villarosa, a young refugee. They must band together to survive in a world where water is more valuable than gold.
Shift by Hugh Howey
The sequel to the bestselling Wool series, Shift is about the discovery of a hardware and software platform that can allow robots smaller than human cells to make diagnoses, conduct repairs, and self-propagate. At the same time a pill is discovered that can wipe out the memory of traumatic events. Mankind discovers the means to bring about its own downfall—and can make sure that the population forgets it ever happened.
Nonfiction
So You Want to Talk About Race by Ijeoma Oluo
So You Want to Talk About Race is a contemporary, accessible take on the American racial landscape and includes issues such as privilege, the Black Lives Matter movement, micro-aggressions, and police brutality.
The Triumph of Seeds: How Grains, Nuts, Kernels, Pulses, and Pips Conquored the Plant Kingdom and Shaped Human History by Thor Hanson
From the Fall of Rome to the Arab Spring, this microhistory covers the fundamental importance of seeds to human life and human history.
Tribe: On Homecoming and Belonging by Sebastian Junger
A critical look at post-traumatic stress disorder and the challenges faced by returning veterans, Sebastian Junger looks at the ancient tribal human behaviors and how at odds they are in today's world.
Kids & YA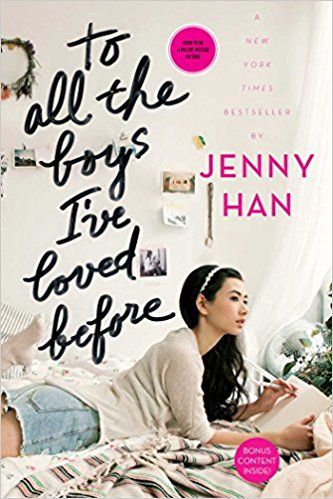 To All the Boys I've Loved Before by Jenny Han
When Lara Jean Song Covey's has a crush on a boy, she writes a letter to help her get over it. When her letters end up in the mail, her love life is suddenly no longer imaginary.
Turtles All the Way Down by John Green
Friends Aza and Daisy investigate the case of a missing billionaire while Aza struggles with her own obsessive thoughts and her feelings for the billionaire's son.
Wonder by R.J. Palacio
Born with a facial difference, Auggie has never been to school before. The perspective in Wonder switches from Auggie to his friends, parents, and siblings as they learn about acceptance, compassion, and differences.