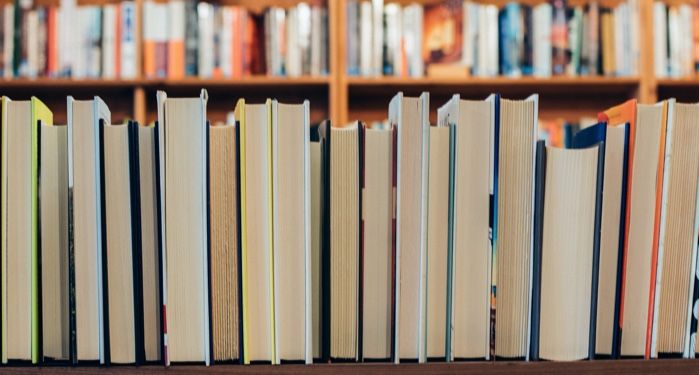 Lists
The Best New Books of the Week
This content contains affiliate links. When you buy through these links, we may earn an affiliate commission.
It's that time again! Here are some of the highlights of this week's new releases.
Okay, so this is actually the sequel to War Girls, which came out last year, but it's awesome and I wanted another opportunity to bring the first one to your attention. Because 1) it is also awesome and 2) I think it got lost in all the excitement for Riot Baby, another amazing book from Onyebuchi that was released a few months later. War Girls is set in a futuristic, Black Panther-inspired Nigeria in the year 2172. (Can you imagine the world making it to 2172? Lolsob.) Because of humans being humans, the world is now mostly uninhabitable, and many people have moved to space colonies. The unlucky people left behind are subject to harsh conditions, radiation poisoning, and civil war. Onyii and Ify are two sisters who dream of a better world and are willing to fight to get it. This is an intense, action-packed duology about that fight. It's great fun and also makes you think at the same time.
Backlist bump: War Girls by Tochi Onyebuchi
And this is a powerful novel-in-stories about addiction and its effects on people in a small community. Dale, a police officer, is having a hard time since his best friend, Gentry, died from a heroin overdose. Dale's wife is uncertain how to deal with her husband's grief, which is also something Gentry's mother is struggling with—where can she place the blame for his death? As the town's leaders gather to pray that the Lord will help heal their town, two young sisters deal with the unreported violence in their own home. This is not an easy read and it comes with all the trigger warnings, but it's also incendiary and moving, and perfect for fans of Daniel Woodrell and Donald Ray Pollock.
Backlist bump: Knockemstiff by Donald Ray Pollock (This one also comes with ALL the trigger warnings.)
And if enjoy reading books about times in history that you have never heard about before, have I got a book for you! This is a wildly fascinating look at Germany and its citizens after WWII. Not many history books in English discuss the world from this perspective, but this one delves into how after the war ended, there was a lot of shame and grief among the citizens. Some of it manifested itself—and here's where it gets strange—in accusations of witchcraft in the 1950s. People began to worry they were cursed, or that someone else was using magic to get things they wanted, so they accused them of witchcraft. There were also people who prayed on the citizens in their weakened state, including dubious preachers and hoaxes. I had no idea what to expect when I picked this up, but I am glad I did. I was so surprised by how interesting I found it!
Backlist bump: Blitzed: Drugs in the Third Reich by Norman Ohler, Shaun Whiteside (translator)
---
There are a ton of other great books out today, including Barack Obama's new memoir AND my favorite book of the year, The Orchard by David Hopen. I have been throwing this book at your brain-walls since I read it in May in the hopes it would stick, because it's my favorite book of the year and I wanted to make sure it was on all your radars. I hope it worked, and you love it as much as I do, because I L-O-V-E it. And the book I most looking forward to getting my hands on this week is Alright, Alright, Alright: An Oral History of Richard Linklater's Dazed and Confused by Melissa Maerz. (Did you know that Matthew McConaughey's new memoir is currently at the top of the bestseller lists? I had no idea it would be that popular! So of course I got one for myself, and—bonus—it arrived SIGNED.)
Can't get enough new releases? You can hear about more of today's amazing books on this week's episode of All the Books! We discussed (what else?) The Orchard, These Violent Delights, Nights When Nothing Happened, and more.