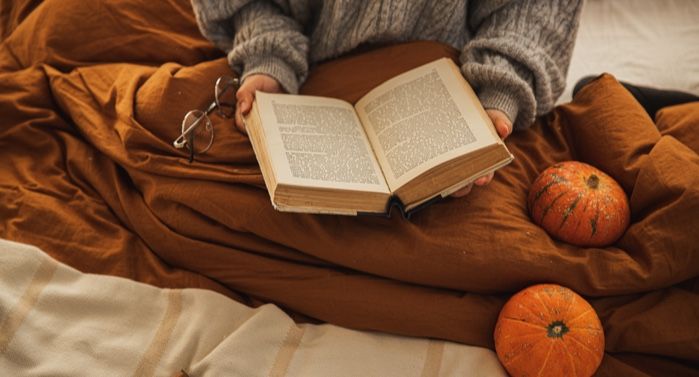 Lists
The Best New Book Releases Out October 10, 2023
This content contains affiliate links. When you buy through these links, we may earn an affiliate commission.
The National Book Awards ceremony will take place soon. We've been theorizing on who will win, as well as looking back on the history of the awards. Reading is such a subjective experience, and I personally haven't always jived with the award-winning books I've read, but the NBAs have yet to steer me wrong. One of the finalists — Blackouts by Justin Torres — is on this list, actually.
Other books I think you should know about — but that aren't featured in-depth — are: Songs of Irie by Asha Ashanti Bromfield, a YA historical novel set in a turbulent 1970s Jamaica; The Blood Years by Elana K. Arnold, a coming-of-age story by an award-nominated author that takes place during the Holocaust in Romania; The Fall of Whit Rivera by Crystal Maldonado, a cozy autumn YA rom-com; and Being Ace: An Anthology of Queer, Trans, Femme, and Disabled Stories of Asexual Love and Connection, edited by Madeline Dyer, a YA short story collection that centers the asexual experience.
In the adult category, there's Queen Hereafter by Isabelle Schuler, a reimagining of Shakespeare's Lady Macbeth; Hold My Girl by Charlene Carr, a novel of racial identity and motherhood; and Out There Screaming: An Anthology of New Black Horror, edited by Jordan Peele, a collection of new horror stories by well-established authors and newer talents alike.
As for today's featured books, there's a collection of essays by Roxane Gay, a novel of food and grief, a high-stakes witchy graphic novel, and more.