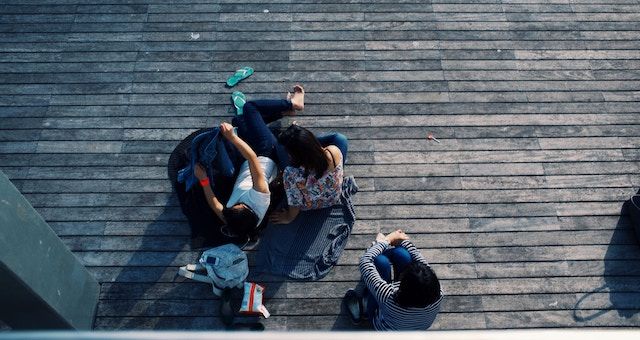 This content contains affiliate links. When you buy through these links, we may earn an affiliate commission.
If you read YA, you know the friendship theme is almost mandatory. And maybe that is one of the aspects that draws us to the genre. But what about the best friendships in YA you have ever read? Let's consider this for a moment.
When I was little and started to dive into my first books, I remember reading a lot of middle grade…and wondering about the meaning of true friendship. For me, true friendship is about someone you can always rely on. A friend doesn't necessarily always agree with you, and can even fight you sometimes. But the most important thing for me is when you have that person that calls you out on things. A real friend teaches you about yourself, doesn't judge you, or asks for anything in return. In literary adventures, a true friend helps you overcome anything.
Do you want better proof for the best friendships from a book about the very essence of friendship and loyalty? Everyone knows the Harry Potter series, and if you are a millennial, there is a good chance these books changed your life forever. Already sold as one of the best friendships in YA.
This is a book about so many things. But focusing only on the relationships between its characters, we can see pure evolution. At first, Zélie hates Amari due to her wealthy and noble condition. However, as they go on this adventure together to get magic back, they put their differences aside and become close. The whole story is about a beautiful journey that transforms each character personally and with each other, creating truthful friendships.
High school can be tough. We all know that. And Charlie's letters offer a unique perspective on his life as a weird, lonely teenager who does not know where he belongs. When he starts hanging out with Patrick and Sam, he is exposed to this whole new world of love, friendship, breakups, fights, and incidents. Charlie finds himself in pretty dark moments, and his friends are the ones who help him get out of them. Also, in a way, Charlie would never have found himself in that dark spot if it weren't for those same friends. A really beautiful coming of age story about friendship – and so many other themes.
Another heart-wrenching book. Miles leaves Florida and goes to Culver Creek Boarding School, hoping to find the "Great Perhaps". All he ever wants is to escape his same old boring life, and he finds new friends – and the wild and never boring world of Culver Creek. Since it is a boarding school, these teenagers value friendship more than anything – with no parents around, all they have got is each other. However, Miles learns more than the good parts of friendship. He learns that friends don't always like each other, tell each other hard truths, and even get into fights.
I remember seeing the books in my local book store before they hit TV. I know the whole plot revolves around a group of friends that comes apart after the disappearance of one of them, but come on, friendship is its very cornerstone. Despite there being a stalker on the loose who threats all five girls, they find their way back to each other just because of this mysterious person.
This is the story of Emily and Sloane's friendship. Emily lives inside her shell until Sloane pulls her out. They are best friends from then on, despite being complete opposites – Emily is shy, while Sloane goes to parties, kisses boys, and is extroverted. They plan to spend summer together, but suddenly Sloane disappears. All she leaves behind is a to-do list for Emily, with all these unthinkable things Emily would never do by herself.
The way Morgan Matson writes, you can really feel Emily's loss of her best friend.
Starr's friendship with Khalil is the core of this book. She needs to speak up for herself, for her friend, and for the injustice of his murder. Besides, Angie Thomas can truly tell how this protagonist moves around two different worlds, both with distinctive people and friends. Starr has her friends from private school, with whom she behaves in a certain way, and her friends from her neighborhood. For each, there's a different Starr. However, as she learns who she is and her worlds collide, one thing remains – the real feeling of friendship between all of them.