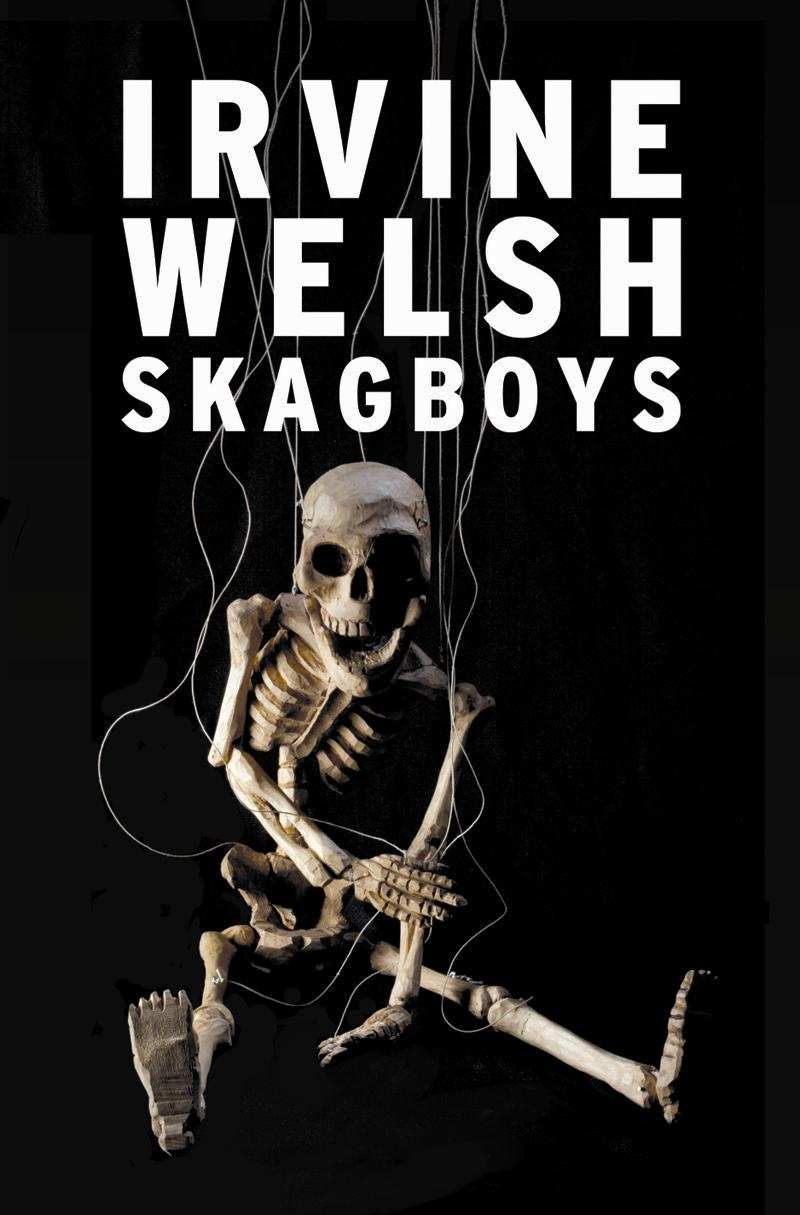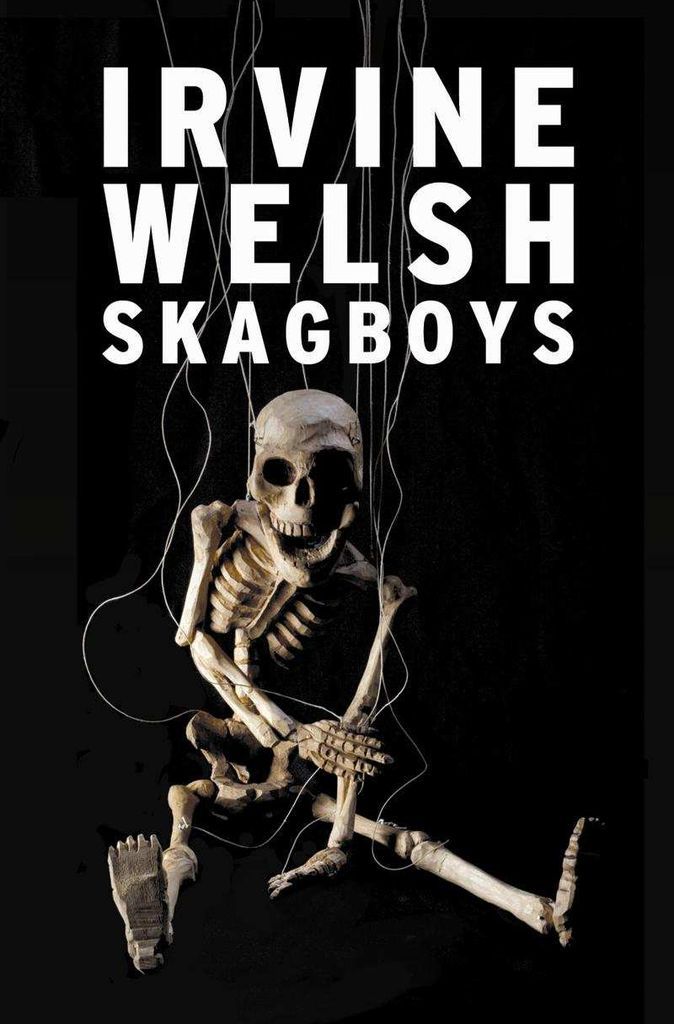 Fiction
The Best Covers of Book Expo America 2012
Half the fun of walking the floor at BEA is just looking at thousands of books. I've rounded up the ones I know something about, but there were hundreds of others I just spend a minute or two with (or less). Most of the time in this random perusing, it's the cover that grabbed me. Here are the covers from BEA that made me take a second look:
____________________________

Skagboys by Irvine Welsh (WW Norton, September 17, 2012)
I mean come on. That is just an awesome cover. Scary, fun, and striking.
Publisher's description:
Marked by Irvine Welsh's scabrous humor and raw Scottish vernacular, Skagboys transports us to 1980s Edinburgh, where the Trainspotting crew is just getting started. Mark Renton has it all: the first in his family to attend university, he has a pretty girlfriend and a great social life. But when economic uncertainties and family problems intervene, Rent succumbs to the defeatism-not to mention the drug use-that has taken hold in Edinburgh's tougher quarters. His friends are responding according to personality. Laid off, Spud Murphy is paralyzed in the face of long-term unemployment. Sick Boy, supreme manipulator of the opposite sex, is scamming and hustling for money and drugs. And meanwhile, psycho Franco Begbie is scaring the hell out of everyone. Darkly humorous, Skagboys gives a gritty and gripping portrait of a time, not unlike ours, when money was scarce, unemployment was high, and drugs seemed the answer.
____________________________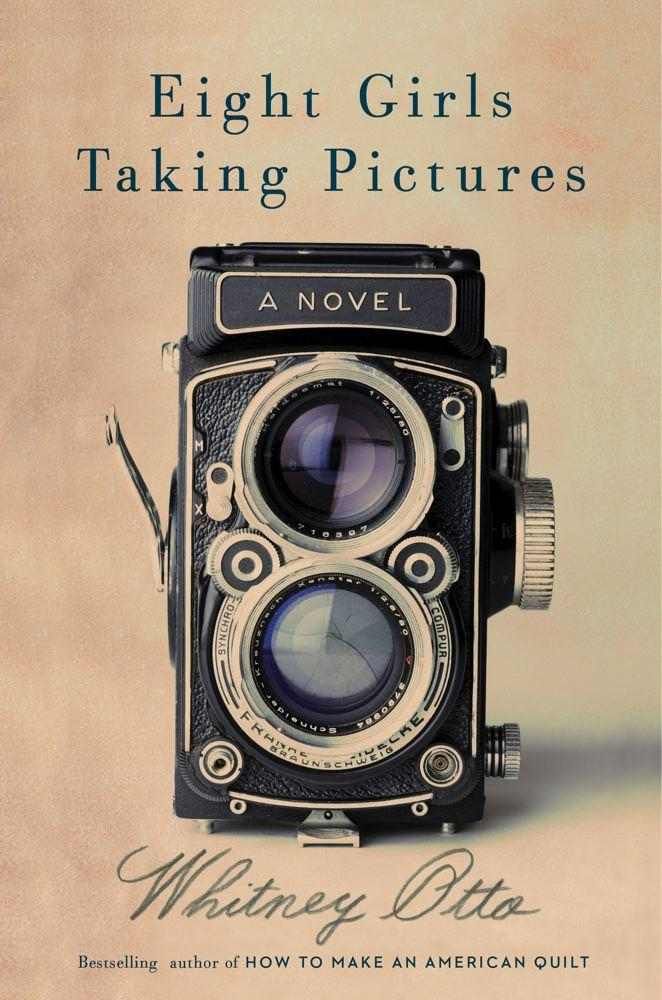 Eight Girls Taking Pictures by Whitney Otto (November 6, 2012 from Scribner)
Those lenses are hypnotizing. Also, they are cutouts and there is an interior image. Cool and intricate.
Publisher's description:

A deeply affecting meditation on the lives of women artists, Whitney Otto's vivid novel explores the ambitions, passions, conflicts and desires of eight female photographers throughout the twentieth century. This spectacular cast of spirited, larger-than-life women offers wide-ranging insight about the times in which they lived. From San Francisco to New York, London, Berlin, Buenos Aires, and Rome, Otto spins a magical, romantic tale that creates a compelling portrait of the history of feminism and of photography. While their circumstances may differ, the tensions these women experience—from wanting a private life or a public life; passion or security; art or domesticity; children or creative freedom—are universal. Otto seamlessly weaves together eight breathtaking vignettes to form a moving and emotionally satisfying novel.
____________________________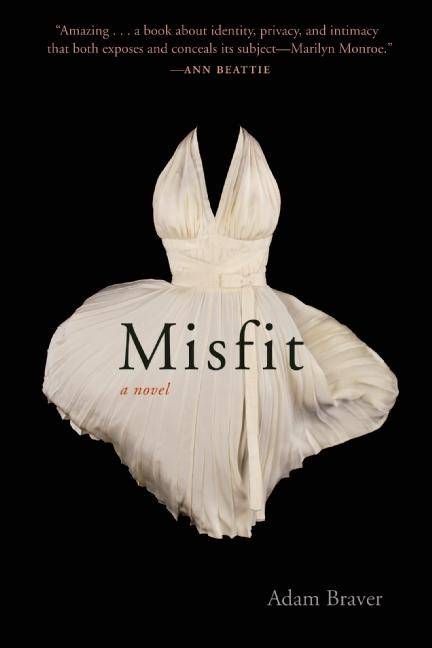 Misfit by Adam Braver (August 14, 2012 from Tin House Books)
Sometimes to see something, you need to unsee it for a second. Marilyn's star wattage is still so great that you can't look at her directly. This cover conveys that simply and provocatively.
Publisher's description:
Melding facts with imagination, Misfit is centered around the last weekend of Marilyn Monroe's life, which, wanting to get away from the stress of a lawsuit filed against her by Twentieth Century Fox, she spent at Frank Sinatra's resort, the Cal Neva Lodge, in Lake Tahoe. Using this weekend as a springboard, the novel explores moments throughout Monroe's career when, faced with various opportunities, she altered her persona-from her days as a child, to her marriages with Joe DiMaggio and Arthur Miller, to her studies with Lee Strasberg at the Actors Studio, and, finally, to her role in the film Miller wrote for her, The Misfits.
____________________________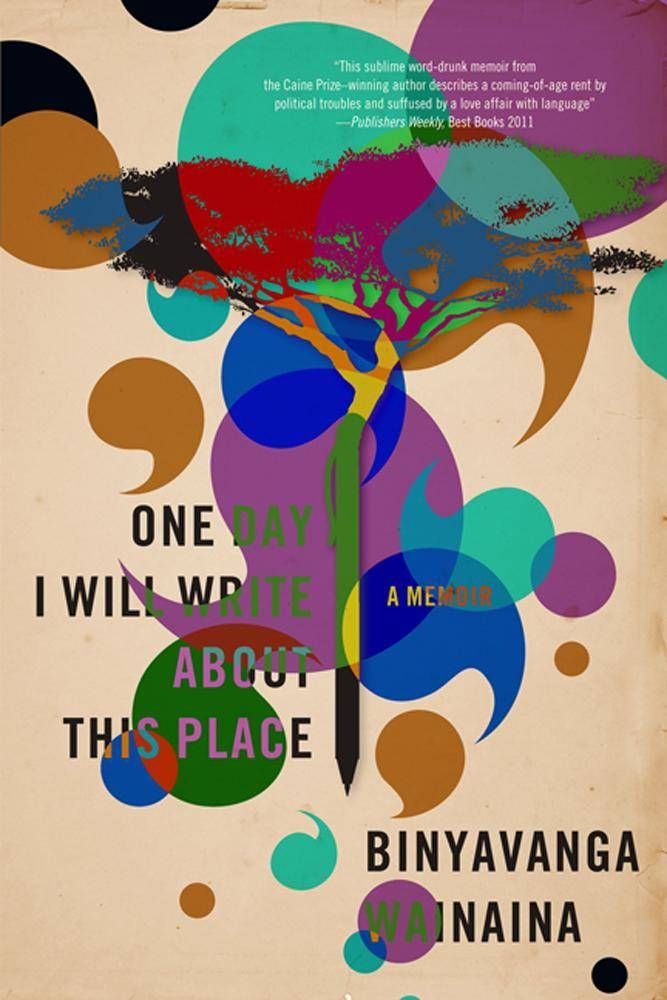 One Day I Will Write About This Place by Binyavanga Wainaina (September 4, 2012 from Graywolf Press)
Color works best for me in controlled doses. The multi-color, surrealist punctuation on the neutral, iconic image of Africa is a winner.
Publisher's description:

In this vivid and compelling memoir, Binyavanga Wainaina tumbles through his middle-class Kenyan childhood out of kilter with the world around him. In One Day I Will Write About This Place, named a 2011New York Times notable book, Wainaina brilliantly evokes family, tribe, and nationhood in joyous, ecstatic language.
____________________________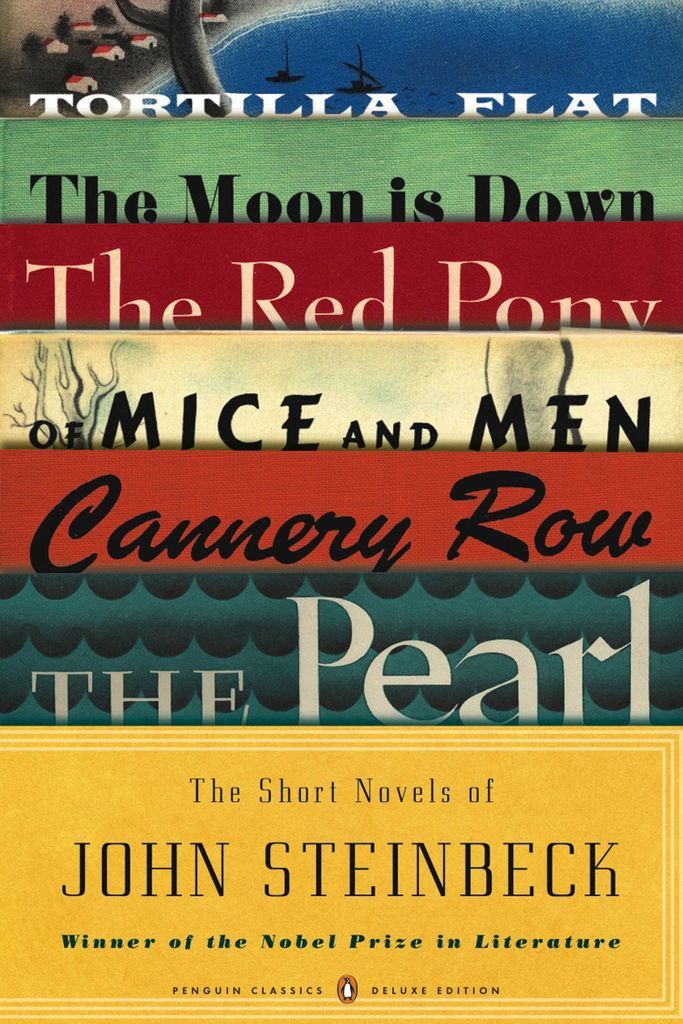 The Short Novels of John Steinbeck (Available now from Penguin)
All right, so this one has been out for a couple of years, but I saw it for the first time last week. I love original covers for classics, and this paginated collection of them is fantastic. (Good Father's Day gift idea, I think).
____________________________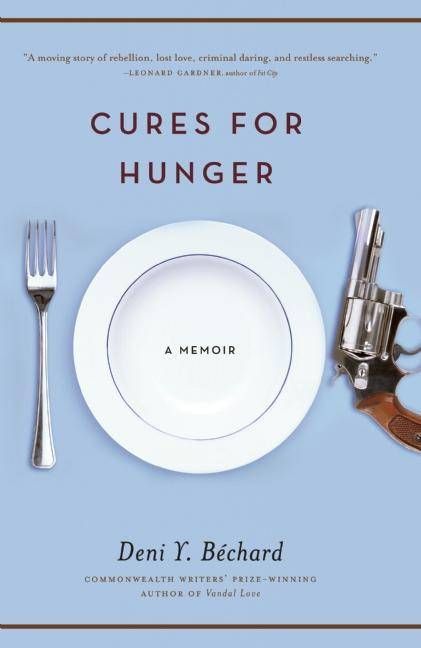 Cures for Hunger by Deni Berchard (Available now from Milkweed)
The color/font combination here is pretty familiar, as is the table setting idea. But…that gun. I wonder if they intentionally made the rest of the cover so bland so the revolver would stick out. If they did…brilliant. If they didn't…damn lucky.
Publisher's description:
At once an extraordinary family story and a highly unconventional portrait of the artist as a young man, Cures for Hunger is a singular, deeply affecting memoir, by one of the most acclaimed young writers in the world today.
____________________________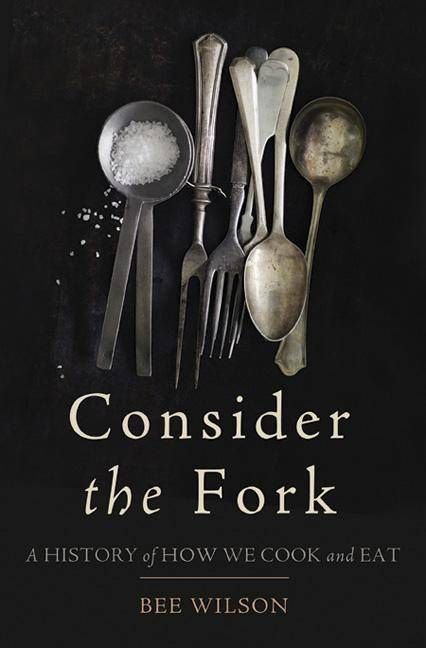 Consider the Fork by Bee Wilson (October 2 by Basic Books)
Let's stay with utensils for a minute. Silverware on covers usually evokes home, family, and memory. Here, the jumbled, patinaed pieces make them unfamiliar, even sinister. Nice DFW allusion too.
Publisher's description:
Since prehistory, humans have striven to tame fire and ice, and have braved the business ends of mashers, scrapers, and razor-sharp knives-all in the name of creating something delicious (or, at least, edible). The technology of food matters even when we barely notice it is there, but in recent years kitchen technology has become increasingly elaborate and eye-catching, transforming the old-fashioned home kitchen into a bristling stainless steel laboratory. Far from a new development, however, the modern kitchen is only the most recent iteration of an ancient lineage of food technology, as acclaimed food historian Bee Wilson reveals in Consider the Fork.
____________________________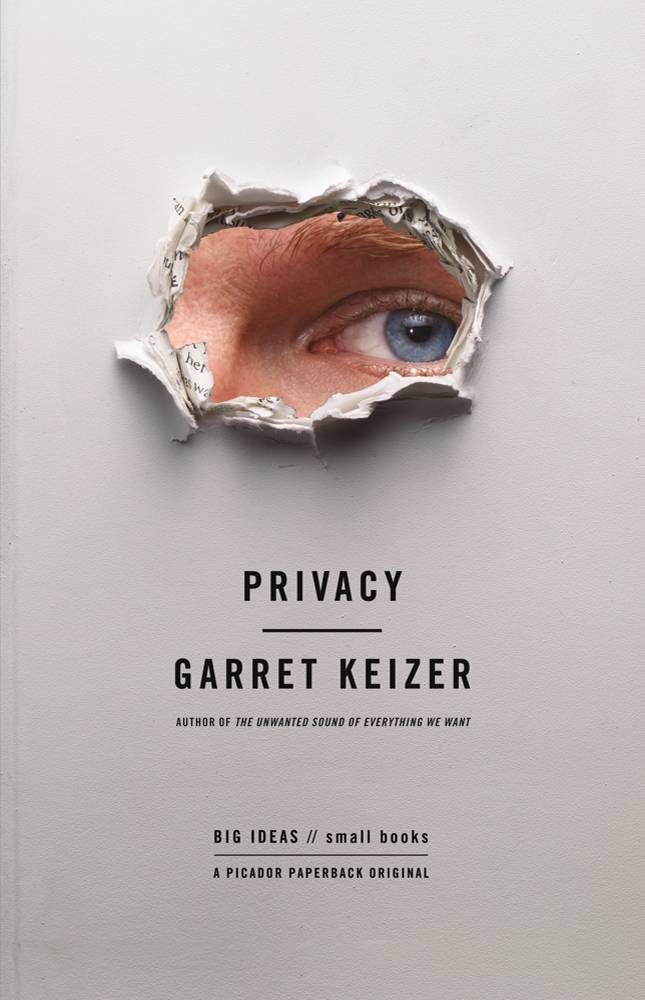 Privacy by Garret Keizer (August 7, 2012 from Picador)
Creepy. In a totally cool way.
Publisher's description:
In this brilliant, penetrating addition to the Big Ideas/small books series, Garret Keizer considers the moral dimensions of privacy in relation to "choice" and "equality." Choice not only protects us from violation but also allows social intercourse to be dignified, beautiful, and interesting. At the same time, privacy is most voluntary between persons of equivalent power. In Privacy, Keizer considers the evolution of the quintessentially American struggle to achieve it, which—along with the battles liberty and justice for all—has done much to define our recent history. From Greek and Elizabethan dramas to the histories of the ballot box, the love letter and the immense, over-crowded confessional of the Internet, he examines our ever-changing notions of privacy, all the while asking this central question: If we endanger privacy, do we not also threaten the fundamental nature of human relationships, our will to freely guard and reveal ourselves?
____________________________
Familiar by J. Robert Lennon (October 2, 2012 from Graywolf Press)
Similar idea to Privacy, but less creepy and more intriguing. Digging the "reflected" version of the title.
Publisher's description:
Elisa Brown is driving back from her annual, somber visit to her son Silas's grave when something changes. Actually, everything changes: her body is more voluptuous; she's wearing different clothes and driving a new car. When she arrives home, her life is familiar—but different. There is her house, her husband. But in the world she now inhabits, Silas is no longer dead, and his brother is disturbingly changed. Elisa has a new job, and her marriage seems sturdier, and stranger, than she remembers. She finds herself faking her way through a life she is convinced is not her own. Has she had a psychotic break? Or has she entered a parallel universe? Elisa believed that Silas was doomed from the start, but now that he is alive, what can she do to repair her strained relations with her children? She soon discovers that these questions hinge on being able to see herself as she really is—something that might be impossible for Elisa, or for anyone. In Familiar, J. Robert Lennon continues his profound and exhilarating exploration of the surreal undercurrents of contemporary American life.
____________________________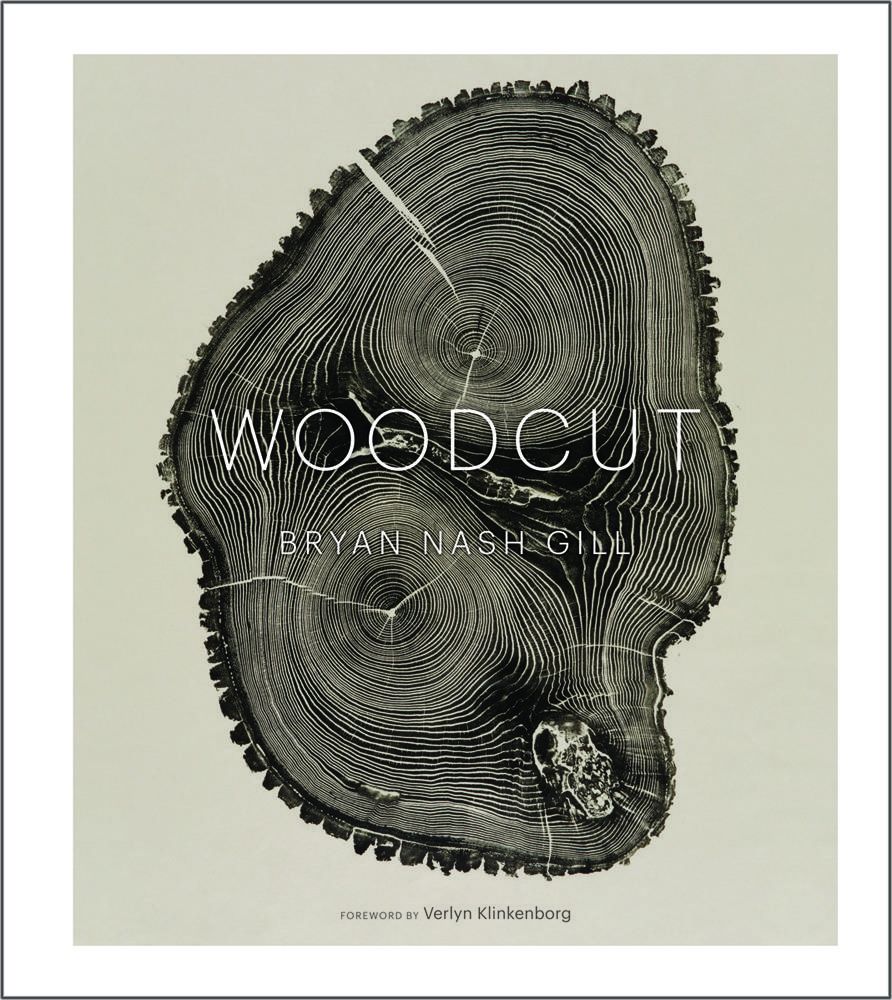 Woodcut by Bryan Nash Gill (Available now from Princeton Architectural Press)
Art books should generally be disqualified from "cool covers" lists. It's just not fair. But I couldn't resist including this one, which feels like something Ansel Adams would have done if he was nerdier.
Publisher's description:
If there is, indeed, nothing lovelier than a tree, Connecticut-based artist Bryan Nash Gill shows us why. Creating large-scale relief prints from the cross sections of trees, the artist reveals the sublime power locked inside their arboreal rings. Gill creates patterns not only of great beauty but also year-by-year records of the life and times of fallen or damaged logs. He rescues the wood from the property surrounding his studio and neighboring land, extracts and prepares blocks of various species (including ash, maple, oak, spruce, and willow), then makes prints by carefully following and pressing the contours of rings and ridges until the intricate designs transfer from tree to paper. The results are colored, nuanced shapes—mesmerizing impressions of the structural integrity hidden inside each tree. These exquisitely detailed prints are collected and published here for the first time, with an introduction by esteemed nature writer Verlyn Klinkenborg and an interview with the artist describing his labor-intensive printmaking process. Also featured are Gill's series of printed lumber and offcuts, such as burls, branches, knots, and scrubs. Woodcut will appeal to anybody who appreciates the grandeur and mystery of trees, as well as those who work with wood and marvel at the rich history embedded in its growth.
____________________________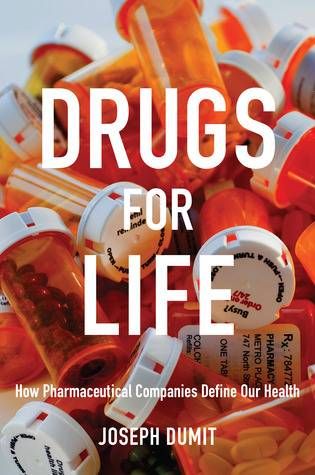 Drugs for Life by Joseph Dumit (November 20, 2012 from Duke University Press)
Too often, big social issue books are dressed down, looking more like white papers than commercial products. I think this strategy, bold image plus heavy type, is a good one.
Publisher's description:
Every year the average number of prescriptions purchased by Americans increases, as do healthcare expenditures, which are projected to reach one fifth of the U.S. gross domestic product by 2020. In Drugs for Life, Joseph Dumit considers how our burgeoning consumption of medicine and cost of healthcare not only came to be, but came to be taken for granted. For several years, Dumit attended pharmaceutical industry conferences; spoke with marketers, researchers, doctors, and patients; and surveyed the industry's literature regarding strategies to expand markets for prescription drugs. He concluded that underlying the continual growth in medications, disease categories, costs, and insecurity is a relatively new perception of ourselves as inherently ill and in need of chronic treatment. This perception is based on clinical trials that we have largely outsourced to pharmaceutical companies. Those companies in turn see clinical trials as investments and measure the value of those investments by the size of the market they will create. They only ask questions for which the answer is more medicine. Drugs for Life challenges our understanding of health, risks, facts, and clinical trials, the very concepts used by pharmaceutical companies to grow markets to the point where almost no one can imagine a life without prescription drugs.
____________________________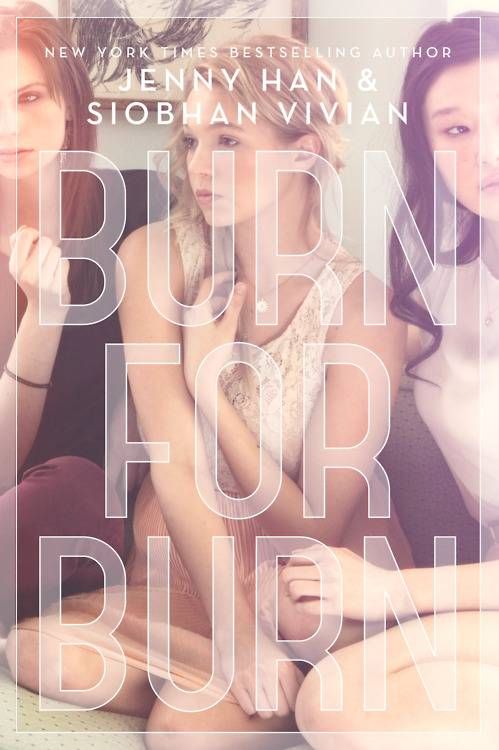 Burn for Burn by Jenny Han & Siobhan Vivian (September 18th from Simon & Schuster)
I was surprised to learn that this is a YA title. The cover feels to me like a Less Than Zero for teenagers. Maybe it's me, but putting "burn" in caps across the faces of three girls is ominous.
Publisher's description:
Postcard-perfect Jar Island is home to charming tourist shops, pristine beaches, amazing oceanfront homes—and three girls secretly plotting revenge.
KAT is sick and tired of being bullied by her former best friend.
LILLIA has always looked out for her little sister, so when she discovers that one of her guy friends has been secretly hooking up with her, she's going to put a stop to it.
MARY is perpetually haunted by a traumatic event from years past, and the boy who's responsible has yet to get what's coming to him.
None of the girls can act on their revenge fantasies alone without being suspected. But together…anything is possible.
With an unlikely alliance in place, there will be no more "I wish I'd said…" or "If I could go back and do things differently…" These girls will show Jar Island that revenge is a dish best enjoyed together.
____________________________
So there are my favorite covers. Got a favorite among them?