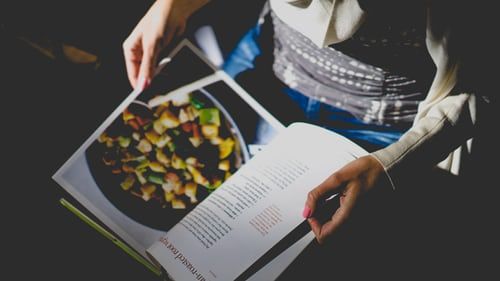 Critical Linking
The Best Cookbooks of the Century So Far: Critical Linking, July 18, 2019
Critical Linking is a daily roundup of the most interesting bookish links from around the web is sponsored by Libro.fm
---
"Yet somehow cookbooks stuck around. In fact, as the rest of the book industry found itself in a post-millennial free fall, cookbooks were selling better than ever. This is because, coinciding with the rise of the Internet, cookbooks reinvented themselves. What once were primarily vehicles for recipes became anything but: the recipes still mattered, but now they existed in service of something more—a mood, a place, a technique, a voice. Cookbooks of the pre-Internet age remain essential, of course. (What would any kitchen be without the guiding voices of Madhur Jaffrey, Julia Child, Edna Lewis, Harold McGee, and a hundred others?) But, to my mind, the best cookbooks of the twenty-first century are among the very best ever written."
I really don't need to be buying more cookbooks, but…. Imma be buying more cookbooks.
---
"Due to misconceptions about video games—and their relative newness —much of the medium's ability to foster creativity, learning, critical thinking, and imagination is lost on many people. The world's first gamers are grandparents now, and we're seeing the first generation of people who grew up knowing only a world with video games well into adulthood. It's becoming more and more obvious that the power of video games to inspire creators is not only present in modern society, but immensely integral to the works of many of today's young artists."
I never once stopped to consider how JRPGs have shaped contemporary fantasy, but this connection makes so much sense.
---
"When Anthony Bourdain published his seminal cooking life memoir, Kitchen Confidential, in May of 2000, the cliche that chefs tell incredible stories but write incredibly boring books went down the drain. Since Bourdain, there have been an upsurge in fantastic, hilarious, frank, and sometimes unflinching and brutally honest memoirs of life in restaurant kitchens.
For this list, I tried to stay away from the most obvious classics in the genre—thus you will see no Bourdain here—and go for a range of stories, each of which can enrich not only your understanding of life in a restaurant kitchen, but of life, period."
I love me a back-of-the-house memoir, and not just because of the Bourdain-shaped hole in my life.