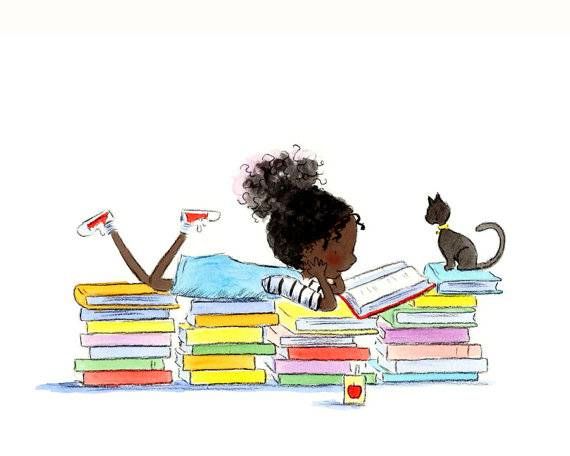 The Best Comics We Read in July 2015
Universe #3 by Albert Monteys (Paul Montgomery)
Not that July was hurting for tip-top comic, but my favorite arrived at the 11th hour, the day after the final Wednesday of the month! New releases on Panel Syndicate can arrive at any time, and such surprises tend to brighten otherwise humdrum afternoons. The latest? Universe #3 from Spanish cartoonist Albert Monteys. If you thought 2001: A Space Odyssey offered some compelling insights but could've used some levity, you might appreciate this series' refreshingly absurdist Arthur C. spark. Each issue offers its own independent misadventure through the cosmos, tackling enormous metaphysical concepts of A.I. and time travel with all the reverence of a Mel Brooks sketch. The aesthetic somehow manages to evoke both Jack Kirby and animator Genndy Tartakovsky, though that still fails to capture the fun of Monteys' wonderful landscape pages. This installment sees a team of scientists and their long-suffering robot venturing out to establish contact with whatever inhabitants they might find on Taurus-77. Unfortunately, we really should've sent a poet.
Hawkeye #22 by Matt Fraction, David Aja, Matt Hollingsworth, and Chris Eliopoulos (Michael Chasin)
Clint Barton became the greatest sharpshooter known to man. He then joined the Avengers. This is what he does when he's not being an Avenger. And from those humble beginnings came one of the most revolutionary mainstream comics of the past decade, an emotional, visually iconic, genre-exploding deep dive into what makes that bow-and-arrow guy tick. It may have only been 22 issues, but in those pages it worked absolute wonders: It brilliantly realized Kate Bishop and made her an equal to Clint in every way. It carved out a place for a more low-key, modern superhero comic, with humor and fun and heartbreak. It gave us pizza dog and the sign language issue and Hawkguy and Hurricane Sandy and this looks bad and bros. It was singular, it was beautiful, it was often delayed (but what else would you expect from Barton?), and it stuck the landing perfectly, then somehow closed out with an end credits sequence. It was Hawkeye, and I'm going to miss it. That's all you need to know.
Pretty Deadly Volume 1: The Shrike by Kelly Sue DeConnick, Emma Rios, and Jordie Bellaire (Andi Miller)
I know everyone expresses mad love for this comic, but I didn't realize just how special it is. Mythical, otherworldly, WESTERN! Magical and affecting and gorgeous. It's all the good things.
Black Canary #2 by Brenden Fletcher, Annie Wu, & Lee Loughridge (Hilary Lawlor)
Dinah and her sickass band continue to be my favorite thing put out by DC at the moment. I love the sexy, broad-stroke drawing style, I love Loughridge's colors and how they change panel by panel, and of course, I love Ditto. I, like, want to either BE Ditto or just hang out with her all the time. Plus, I love the Watchmen-esque interludes of magazine articles about the band. This comic gets better with every issue.
Batgirl Annual #3 by Cameron Stewart, Brenden Fletcher, Bengal, David Lafuente, Ming Doyle, Mingjue Helen Chen (Katie Schenkel)
The Batgirl Annual #3 only just came out in the last week, so I'm still trying to organize my thoughts on this first annual for series writers Stewart and Fletcher. Right now, my feelings mostly in the joy and happiness category. There are two things I love very, very much when it comes to comic stories: Batladies and female friendships. So when one story gives me Barbara Gordon going on a mission and crossing paths at different times with Helena Bertinelli, Stephanie Brown, Kate Kane, and both Maps and Olive from Gotham Academy is in there, you've basically given me a golden ticket to happiness city (oh, and Dick Grayson shows up — if that's your thing). So much of the book is focused on Babs working with other women and, in the case of Steph and the Gotham Academy girls, inspiring them. It's also a beautifully drawn book, with art by Bengal for the Dick/Helena story, David Lafuente for Stephanie's scene, Ming Doyle in charge of Kate's part, and Mingjue Helen Chen returning to Gotham Academy after drawing issue 7 of that book. If you haven't been keeping up with the Bat books lately, Batgirl Annual #3 is a great way to jump in feet first and see what the Gotham ladies have been up to.
Prez #2 by Mark Russell, Ben Caldwell, Mark Morales, Sean Parsons, Jeremy Lawson and Travis Lanham (Mart Gray)
As a dumb Brit, I'm not terribly au fait with the U.S. election system, so it's a tribute to Prez's creative team that I love this book so much. Last time, we were introduced to accident-prone fast food worker Beth Ross, who becomes an online sensation as the unfortunate @corndoggirl. The 19-year-old winds up a joke write-in candidate for POTUS, but this issue, as politicians fail to do the deals that will grab them a winning amount of electoral college votes, she actually gets elected. Beth, though, has had bigger things on her mind – the terminal cat flu her father has contracted. The near-future setting allows for plenty of dead-on satire – even now, someone is likely patenting the Global Warming Village and marijuana-pushing Carl, the End-of-Life Bear – but just as impressive is the portrait of the Rosses. The touching speech by Beth's dad about why his little girl is so special is more inspirational than your average TED talk. And I really feel for Beth, a good kid cast into a sea of lunacy just as she loses her emotional anchor. Mark Russell's tale is splendidly paced, with dialogue that veers from priceless to poignant, while penciller Ben Caldwell's storytelling never misses the emotional or comedic beats. With sharp finishes from Mark Morales and Sean Parsons, sensitive colouring from Jeremy Lawson and stylish letters from Travis Lanham, this is a book that looks as great as it reads. I'm voting Prez.
March, Book Two by John Lewis, Andrew Aydin, and Nate Powell (Chris Arnone)
To be honest, I didn't know who Congressman John Lewis was before reading March, Book One. After the slow build of book one into book two, the moment Lewis meets President Obama at the latter's first inauguration, I had a genuine emotional reaction. Understanding both what Obama means to Lewis and what Lewis means to Obama was powerful. This should be required reading for all humans.
Strange Fruit, Vol. 1: Uncelebrated Narratives from Black History by Joel Christian Gill (Melody Schreiber)
I approached this book looking to fill gaps in my knowledge of African-American history, especially after reading March (I heartily second Chris' endorsement above!). And I was not disappointed–I was thrilled to learn about historical figures I'd never heard of kicking ass and taking names. But I was also really entertained by Gill's artistic style. At first glance, the saturated colors and rounded figures seem simplistic, but Gill actually employs a wealth of intricate detail. In the story about Theophilus Thompson, a chessmaster, the game is illustrated using the chess metaphor of a king and his body/kingdom. The story "Two Letters" incorporates beautiful cursive layered on top of the art, in addition to other text. I could go on! I would have enjoyed this book for its content alone–but the art made it all the better.
Island #1 by Brandon Graham, Kelly Sue DeConnick, Emma Rios, Marian Churchland, Ludroe (Eric Margolis)
I've been ecstatic about this book since it was announced. It's a creator-owned anthology of comics and prose featuring new creators every issue. It's published on Image and the whole thing is run by Brandon Graham, the mastermind behind amazing comics such as King City and Multiple Warheads, and it looks like he's got some great things coming up in the magazine. While nothing in this issue stood out as being particularly astounding, I noticed a mountain of potential in this book and wanted to spread the gospel. Really looking forward to future contributions from some of my favorite creators like Farel Dalrymple and Michael DeForge. Don't be fooled by the steep price tag, this book is worth your money.
The Unbeatable Squirrel Girl #7 by Ryan North, Erica Henderson, Rico Renzi, and VC's Clayton Cowles (Christine Hoxmeier)
First of all, Marvel, when you announced the All-New All-Different Marvel lineup and Squirrel Girl wasn't on the list? I WENT NUTS! I spent hours yelling with my fellow Squirrel Girl fans about the injustice, and how disappointed we were in you. Why did you decide to squirrel away the news for TWO WHOLE WEEKS that Doreen, Nancy, and Tippy-Toe would, in fact, be returning in the fall?! I've mostly forgiven you, Marvel, but like Doreen, I will punch people in the face if they are being jerks (and aren't corporations considered people now? Sooooooooo…you better watch out). Anyways. Y'all. Unbeatable Squirrel Girl is my most favorite monthly comic at the moment, and this issue highlights everything I love about it. There is an old man Steve Rogers joke that was written just for me, a riot breaks out over a "pancakes vs. waffles" debate (team waffles 4 lyfe), and Nancy gets to meet her hero and talk about her Cat Thor fan fiction. It is so glorious and funny and Henderson's art for the Avengers and Thors is Saturday morning cartoons at its best, and I never, ever, ever want this book to end.
Persepolis by Marjane Satrapi, translated by Mattias Ripa (Kristina Pino)
I'd been meaning to read this book for a long time, but it often happens that when something is so deeply established as a must-read, or a classic, or anything else, I delay and delay because I don't want to not like it. Or worse, read it and not get why it's so amazing or important. My library had this sitting prominently near the front where they keep a rotating display of their recommendations, and I just went for it. And then I read it in one sitting, because it's so engrossing. For the unfamiliar: Persepolis is a memoir about the author's childhood in Iran (I read just part one). It describes her daily life, her family's values, the political climate of her country, revolution, and so much more nuanced stuff I can't really cover in a single paragraph. It's funny, but also sad, it's accessible, and it's powerful stuff that leaves me feeling hopeful. If you haven't read it, I'm adding my voice to those who recommend it.
Ant-Man Annual #1 by Nick Spencer, Brent Schoonover, Ramon Rosanas, Jordan Boyd, & Travis Lanham (Brian McNamara)
Sure, this is kind of an easy tie-in to the Ant-Man movie but it's got a nice dose of heart. In the present, Scott Lang is hanging out with his new buddies/partners-in-crime-prevention when news of Hank Pym's death/mysterious disappearance prompts Scott to reminisce about his last time seeing Pym. Lang pulls no punches in relating just how unlikeable Pym is and we're left with a great team-up between the two Ant-Man. Tiny labs, robotic doppelganger Avengers and a villain named Egghead! Spencer's easy comedy from the Ant-Man comic and Superior Foes mini shines through and we get a nice, small story about two mean learning to, well not like each other, but tolerate each other. We also get to meet Raz Malhotra, our mild mannered Techbusters consult who inadvertently helps Egghead before saving the day with the Ant-Men. Raz is rewarded for his help with the Giant Man costume once worn by Pym. Schoonover and Rosanas have nice, complimentary styles as each of them handle the art duties on the present and flashback art, respectively. Both are clean, classic looks with nice visual gags sprinkled throughout. If you enjoyed Ant-Man and are looking for something in a similar vein, Ant-Man Annual #1 is the book you want.
Years of Future Past #1 by Marguerite Bennett, Mike Norton, FCO Plascencia, Art Adams, and Paul Mounts (Caroline Pruett)
I managed to get a bit behind on my stack of comics this month, so my pick is #1 in a miniseries that already has three issues out. It may have gone off the rails by now! Who knows?! That's the fun of reading monthly. Anyway, between listening to the 'Rachel & Miles X-Plain the X-Men' podcast and watching the extended cut of the Days of Future Past movie, I've been in the mood for some old school X-Men action. Bennett and Norton deliver in this Secret Wars tie-in, which is set in a dark alternate future. The first page presents such a recognizable figure of 1980s-era Kitty Pryde that it takes a while to realize that the jump-suited, metal colored teenager is actually the future daughter of Kitty (now Kate) and Colossus. Wolverine is gray around the whiskers, but still available to mentor young Christina. Also, he punches a tiger. What's not to love?
Unwritten Vol. 1: Tommy Taylor and the Bogus Identity by Mike Carey, Peter Gross, Chris Chuckry, Jeanne McGee and Todd Klein (Hattie Kennedy)
I missed out on this when it was being released but finally sat myself down with a stack of the trades and was instantly engrossed. The characters are engaging, the story is intriguing and Carey and Gross play with time and the space on the page just enough to keep the reader on their toes. I can't wait to get stuck in to the later volumes!
Honor Girl: A Graphic Memoir by Maggie Thrash (Swapna)
This YA graphic memoir doesn't release until September 8, but it's absolutely worth preordering. Thrash recounts her time as a teenager at an all-girls' camp, questioning her own sexuality and wondering if there was something wrong with her. It doesn't help that the atmosphere around her was repressed and saw being gay as "deviant behavior." This memoir is gorgeously drawn and really gets down to what it feels like to be a teenager, learning who you are and questioning everything without and within. I loved Honor Girl and am so excited to have been introduced to Thrash.