This content contains affiliate links. When you buy through these links, we may earn an affiliate commission.
Mockingbird, Vol. 1 by Chelsea Cain, Kate Niemczyk (Art), Ibrahim Moustafa (Art) (Jamie Canaves)
Superheros usually don't fall into my category of favorites. I like them and enjoy them, I'm usually just not a heart-eyed emoji about them. And then came Mockingbird written by Chelsea Cain, with art by Kate Niemczyk, and not only are my eyeballs hearts but they're spinning and zooming in and out of my head. I loved everything about Bobbi Morse from her humor to her attitude and found myself going through the pages several times because I didn't want to miss a single thing!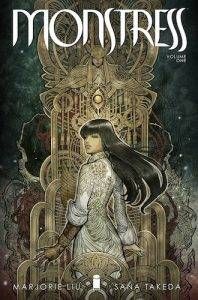 Monstress by Majorie Liu and Sana Takeda (Sonja Palmer)
I FINALLY got around to this in January, and man am I sad I waited this long. Its beautifully drawn, and the world feels so rich; I just wanted to read 1,000 more pages of this story to find out more about the world and these characters. I mean, yes, it is dark and violent, so be warned, but this is truly breathtaking.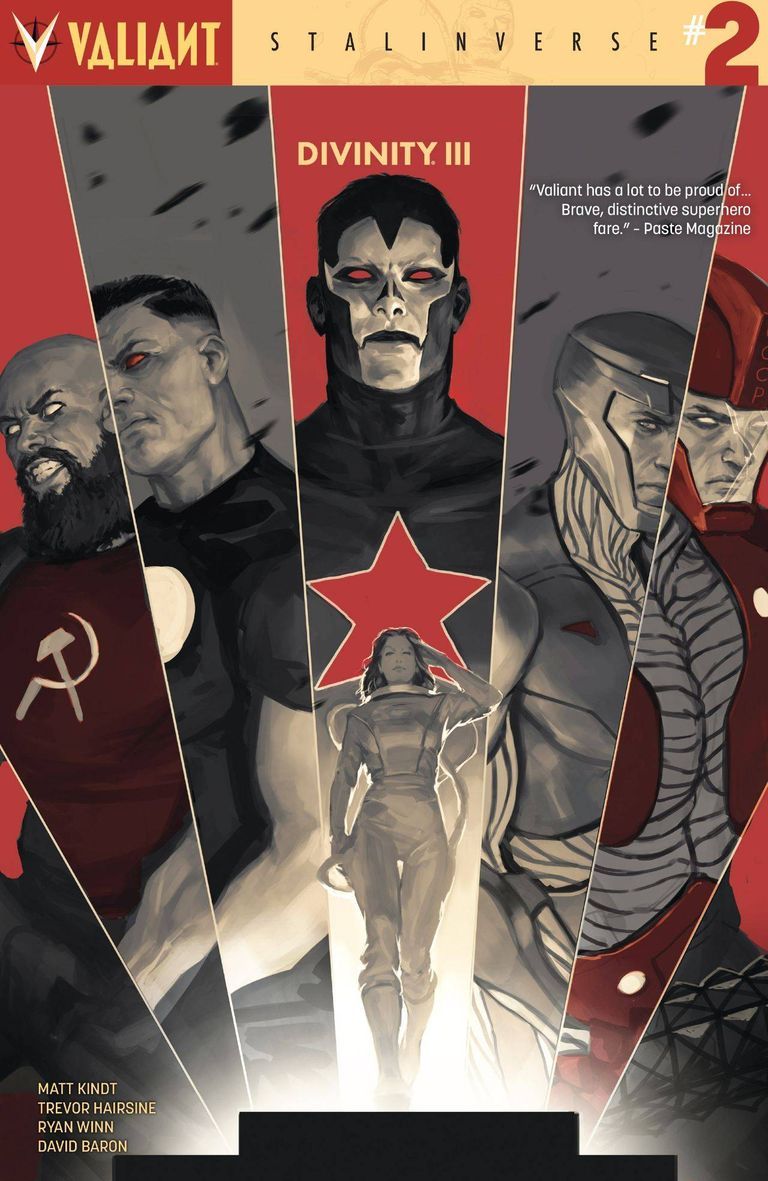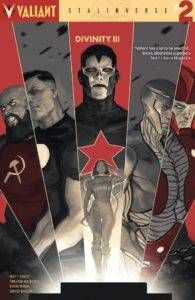 Divinity III: Stalinverse #2 by Matt Kindt, Trevor Hairsine, Ryan Winn, and David Baron (Thomas Maluck)
The third installment in Valiant's Divinity series is reaching the same bar as the previous books. Cosmonaut Myshka's return from space with time-space powers has flipped the world into an alternate history where the USSR took over the world starting around World War I. Now, Putin's influence is felt in corners of the world that would ordinarily renounce it, and… foiling this plot depends on creating and transporting secret data backups… hold on, which universe is the alternate one? Oh right, the "normal" Valiant universe is the one where massive corporations support Trump into power so they can write themselves blank checks… okay, where did Valiant get their crystal ball?
Building Stories by Chris Ware (Megan Cavitt)
I'm cheating a bit because I've read parts of this comic before, but the joy of Building Stories is its Lego-like ability to break down and reform, to function as a complete story in its parts or as a whole. Or perhaps Building Stories is about the futility of distilling a human life into one "complete" story. I wouldn't recommend this as an introduction to comics, but it's required reading for anyone interested in pushing the boundaries of the form.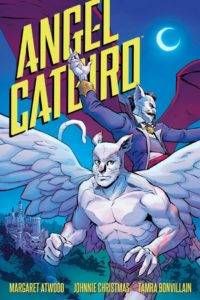 Angel Catbird, Vol. 2 by Margaret Atwood, Johnnie Christmas, Tamra Bonvillain, and Nate Piekos of Blambot (Kristina Pino)
The brilliant thing about Angel Catbird is it feels totally fresh while also being super nostalgic. It combines all of the greatness of silver age comics and afternoon cartoons, complete with a silly, over-the-top villain with ridiculous schemes and tunnel vision. Strig Feleedus was charged with perfecting a genetics-altering formula and, after accidentally spilling it on himself in the vicinity of a cat and an owl, all three are merged, and he sprouts claws, a tail, wings, and more. He soon finds out he isn't alone, and his boss is actually a half-rat (literally) mad scientist intent on world domination, Pinky and the Brain style. Add to that all the cat puns ever, and this book becomes a must-read for cat lovers, and lovers of kooky adventure stories, superhero stories, and omg. So. Many. Puns.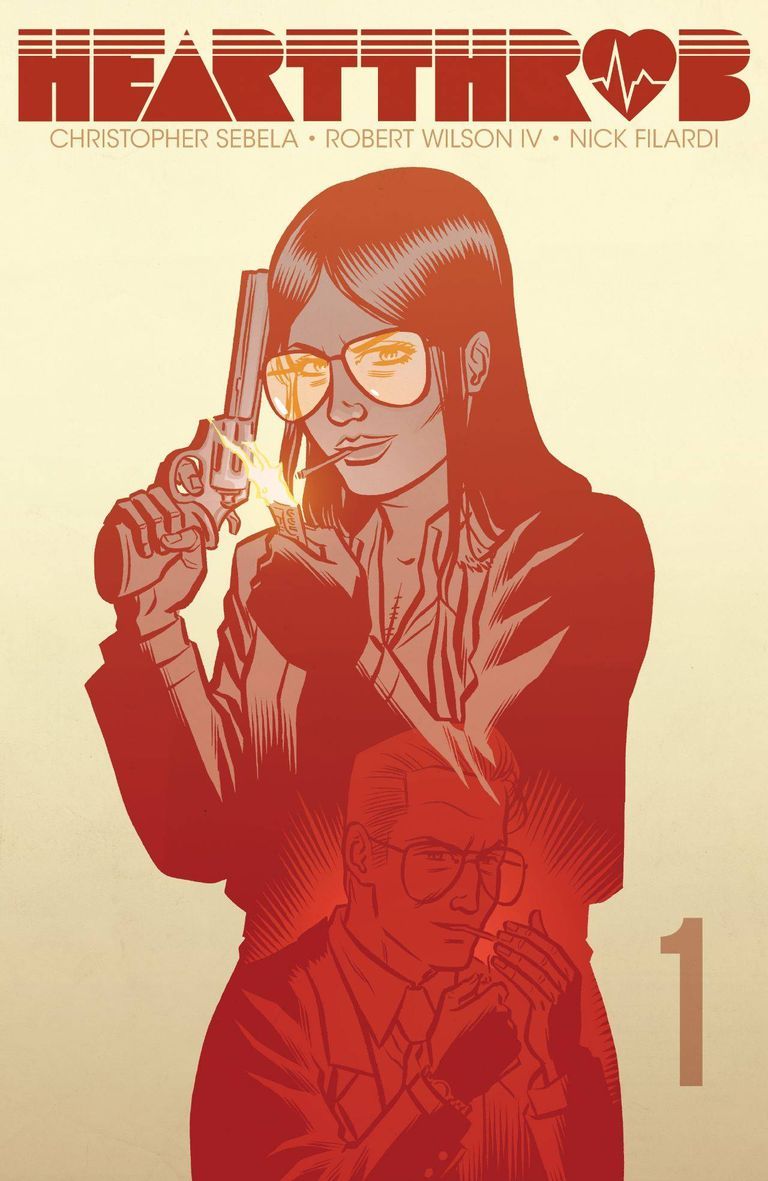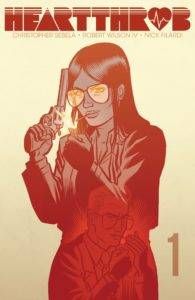 Heartthrob, Vol. 1 by Christopher Sebela (writer), Robert Wilson IV (illustrator), Nick Filardi (colorist), Crank! (lettering), Dylan Todd (design), Charlie Chu (editor) (Katie McGuire)
I went on a comics-buying binge after being handed a very generous gift card for Christmas, and Heartthrob was in my top tier of trade paperbacks to stock up on. This book follows Callie, who was born–as the title suggests–with a bad heart through 1970s America. After being one of the first to receive a heart transplant, Callie is given a few more years to live, but is warned that she must live them cautiously. She's content to do just that, until the specter of the criminal whose heart she now carries appears to her and she finds herself wooed into both a whirlwind romance and a life of crime. In a plot is punctuated by bank robberies, high-speed car chases, and a cameo by none other than Stevie Nicks, Callie becomes a 70s Robin Hood, stealing money from corrupt insurance companies and giving it back to their clients who are most in need of it.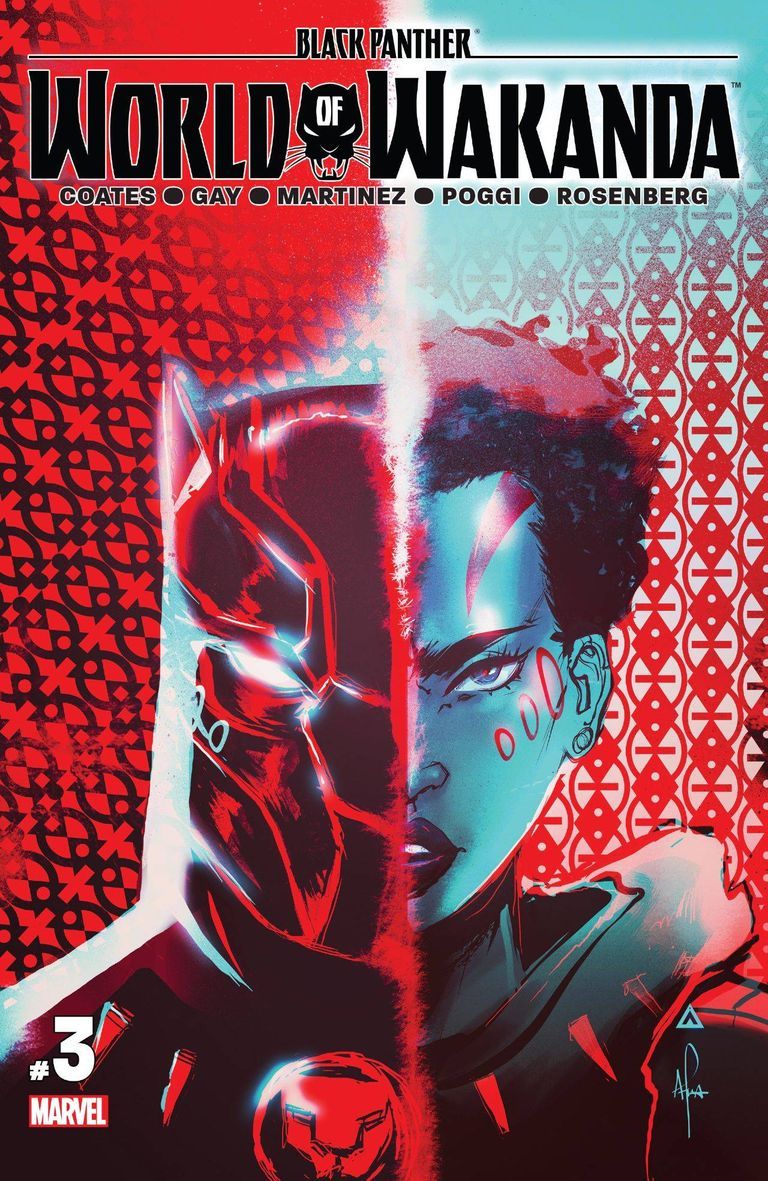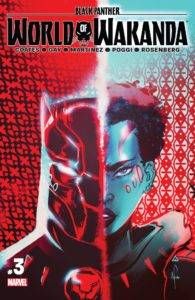 Black Panther: World of Wakanda #3 by Ta-Nehisi Coates, Roxane Gay, Alitha Martinez, Roberto Poggi, and Rachelle Rosenberg (Keri Crist-Wagner)
It's hard for me to put into words how important this comic feels. While the main Black Panther series has been great – Coates is a gifted storyteller, and I was excited to see him branch out with a tale centered on the Dora Milaje – the addition of Roxane Gay has been everything I ever wanted. Her writing is smart and heartfelt, and I still can't believe I'm reading a comic book from Marvel, which tells the story of two women of color, meeting, falling in love, and launching a rebellion. The plot has been interwoven seamlessly with the events of the main comic, and it feels authentic. I am both eagerly awaiting and terrified of the conclusion of WoW.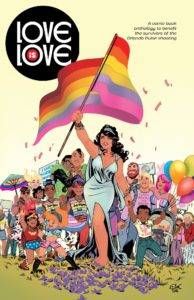 Love Is Love, compiled by Marc Andreyko (Steph Auteri)
I'm a bit of a noob when it come to comics. I only just started reading them in earnest this past November, after picking up the first volumes of both Lumberjanes and Bitch Planet. At which point, I was all: Feminist comics are a thing? Hell yes! I bought Love Is Love—the comic anthology created after the Orlando Pulse shooting—while in the midst of feeling heartbroken and helpless about current events. Each page features the work of a different comic artist, in response to that shooting. And each page is both gorgeous and gutting. I found myself crying over and over again. Read it for the catharsis. But also read it because it is an active attempt by a group of talented creatives to effect change (all proceeds were earmarked for victims, survivors, and their families).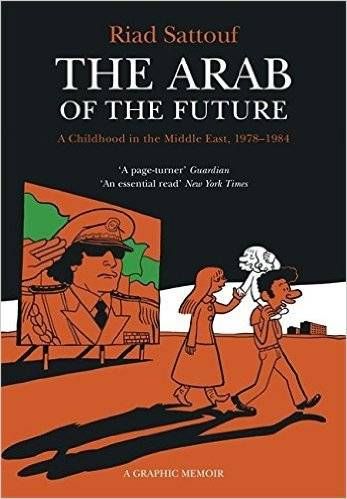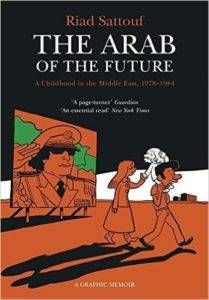 The Arab of the Future, Vol. 1 by Riad Sattouf (Kareem Shaheen)
I've been itching for a good comic book and this one delivered. Part of a trilogy originally in French, the book is a graphic memoir of Riad's life. The son of a Syrian father and a French mother, he spends his early years between Libya, Syria and France as he encounters the absurdities of life in the Middle East. Gorgeously illustrated.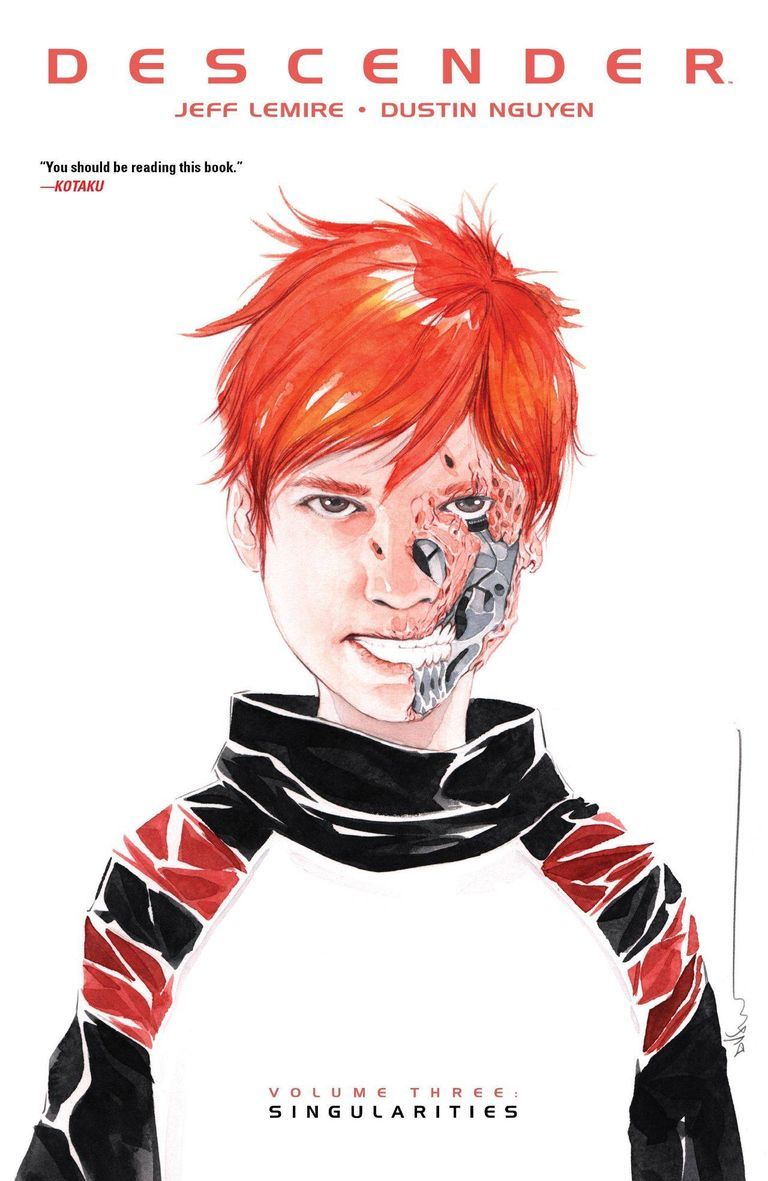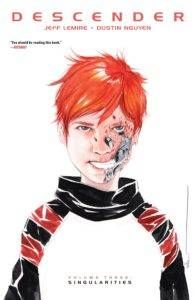 Descender Vol. 3: Singularities by Jeff Lemire and Dustin Nguyen (Charles Paul Hoffman)
I've been loving Descender—the story of young robot Tim-21 trying to survive in a future where robots are hunted by bounty hunters—since the beginning, but Volume 3 offered some great insights into the characters. True, not much happens to advance the broader story, since the arc is told almost entirely in flashbacks, but the depth of characterization we get instead is more than worth it. Particular standouts are issue #15, about Tim-21's brother Andy and his ex-wife Queen Between, and issue #16, which gives us the surprisingly emotional history of the robot Driller. Seriously, I defy you to read the saga of Driller and his pal Scoops and not get teary-eyed.
Supergirl: Being Super #1 by Mariko Tamaki, Joelle Jones, Sandu Florea (Swapna Krishna)
I've been waiting for a Supergirl comic with a creative team of women, and I'm so excited that we finally have it. Set during Kara Danvers' high school years, this first issue explores Kara's normal daily life at school with her friends, but also her inner struggle with her powers. The art is beautiful, and it's so heartwarming to watch Kara just being a teenager. I absolutely loved this issue; my only regret is that this is going to be a limited series.