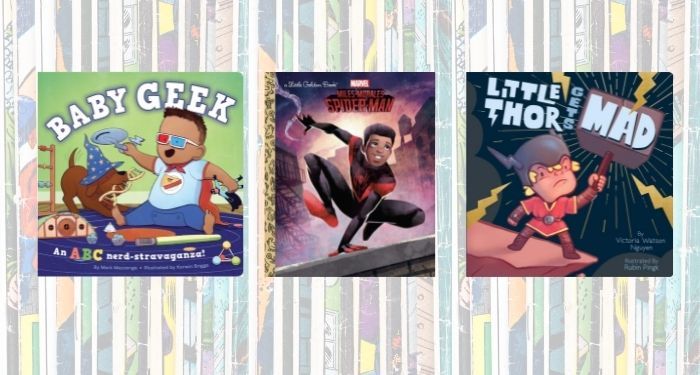 Children's
The Best Comics to Introduce to Your Baby First
This content contains affiliate links. When you buy through these links, we may earn an affiliate commission.
If you have a child or have children in your family, it's only natural to want to share things you love with them. This includes books, even books to read for them as babies. Just think about all of the books you buy before the baby is even earth-side — sure, you may have bought the "classic" books that seem to be in every other nursery, but you've probably also bought some books about things you like, or stories that you love or that have special meaning to you. There are board books about almost anything now, which makes it easy to share your interests with your child, even at the earliest stages.
If you're a comics lover, don't fret — it's not too early to share your love of everything comics — yes, really! While they may not be excited for a trip to your local comic store just yet, there are plenty of board books with fun and age-appropriate introductions to comic book heroes and geek culture that are fun for you to read, too. (Because let's be honest: reading a stack of board books can get tedious and having some fun books in the pile can make things a little less painful).
In putting this list together, I have to note that the growing diversity in comics writing and illustrating has unfortunately not transferred over to comic board books/little kid books, at least not yet.
These are some of my favorite comics to share with babies — YMMV depending on your favorite comics character.
---
If you're looking for even more books for your baby, check out this post on interactive board books and this post on high-contrast board books.