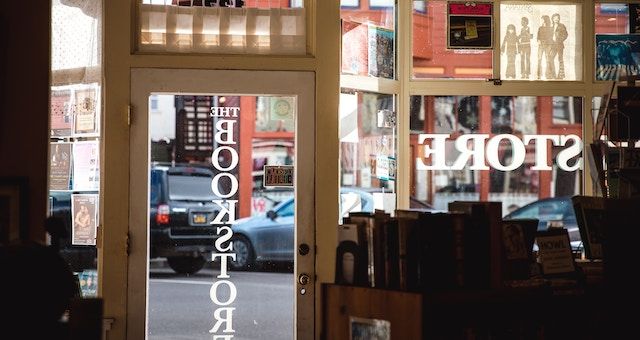 Critical Linking
The Best Bookshops In America For Bibliophiles: Critical Linking, November 15, 2019
Critical Linking is a daily roundup of the most interesting bookish links from around the web, sponsored by Book Riot's $50 gift card to the indie bookstore of your choice giveaway! Enter here.

---
"America also has some pretty impressive bookstores, guilty of housing bookish fugitives. Read on to discover the most unique havens for bibliophiles because, after all, isn't holding the binding of an actual book, where you can smell the pages and let the hardcover rest on your chest when you pause to ponder, better than the digital alternative?"
Some of the most wonderful bookstores here in the U.S. of A.
---
"The researchers collected 19 books published from 1567 to 2016. They classified the books by time period, paper composition, color and visible state. Then, the researchers collected VOCs released from the books and detected the gases with an electronic nose containing six sensors that selectively bound different VOCs. The electronic nose clearly distinguished between paper from cotton or linen rags and paper from wood, as well as among books from three different time periods. Unexpectedly, some books published after 1990 still contained acidic paper, which the sensor discriminated from books with acid-free paper. And finally, the device sniffed out yellowing books, and new and used books from the same time period. The sensitive new method could help identify books in need of preservation, as well as help protect books from VOCs emitted by their neighbors on a shelf."
That old book smell? It could be the thing that saves them.
---
"A week on from their release, after objections were raised by the office of the President and the Turkish Parliament, the chief public prosecutor appealed against the decision to release Altan and his rearrest was ordered on grounds that he posed a flight risk, even though he is already subject to a travel ban.
On the heels of celebration at Altan's release, including from publishers, human rights organisations have been swift to condemn his rearrest one week on."
Turkish author and journalist Ahmet Altan has been arrested a mere week after his release.