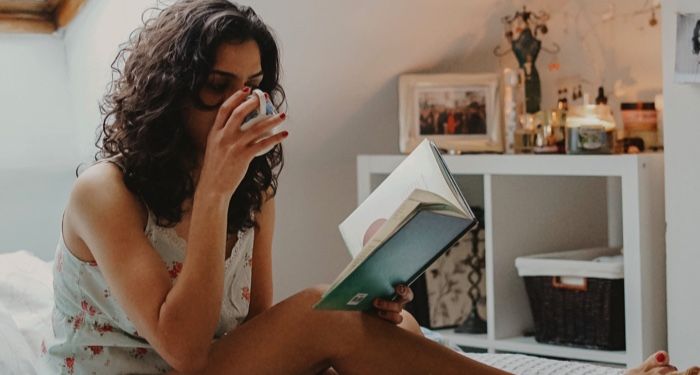 Lists
The Best Books You've Never Heard of: Winter 2020
This content contains affiliate links. When you buy through these links, we may earn an affiliate commission.
This has been a reading year like no other. For some people, it meant reading more than ever before, while for others, concentrating on a book has been almost impossible. I've had to face the sad truth that even if my library is closed and I am unemployed for weeks at a time, I somehow still won't get through my own TBR. Still, because this year has been so strange, a lot of us have seen our reading routines shaken up—sometimes for the best! Maybe this was the year that you finally got to the books that have been gathering dust on your shelves. Perhaps your library opened back up and you celebrating by picking up a dozen books based on the covers alone. You might even have finally tackled that weird or intimidating book that you've been putting off for years. In any case, 2020 was the perfect time to discover some obscure books.
The Best Books You've Never Heard of is the feature where we highlight books that don't get the attention they deserve. These are the little-known gems that maybe didn't have a giant publicity budget behind them, but are still worth your time. Whether they're hyper specific subjects, published by a micropress, or are quiet, thoughtful novels, they are well worth seeking out. As much fun as it is to hop on the bandwagon of the latest book club favorite, here at Book Riot, we also relish the chance to discover a brilliant story that is not as well known.
How obscure are you reading tastes? You can find out by going to your Goodreads Read shelf and selecting sort by "Num ratings" on the white bottom bar. Then, switch to "Ascending." For our purposes, we draw the line at 250 Goodreads ratings or fewer. How many books have you read that are under that line?
Enough preamble: let's get into the books!
---
How many books did you recognize? If it's more than two, you definitely get bragging rights! I hope this post has encouraged you to step out of your bookish comfort zone and try some books that you haven't heard of before!
Can't get enough little-known gems? Check out previous editions of The Best Books You've Never Hear Of!