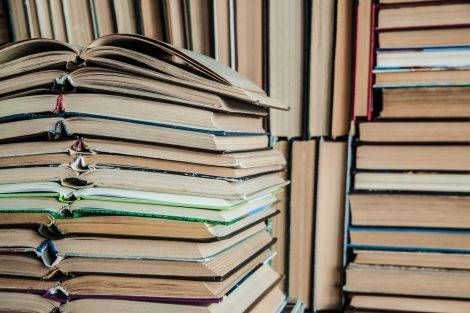 Lists
The Best Books We Read in November
This content contains affiliate links. When you buy through these links, we may earn an affiliate commission.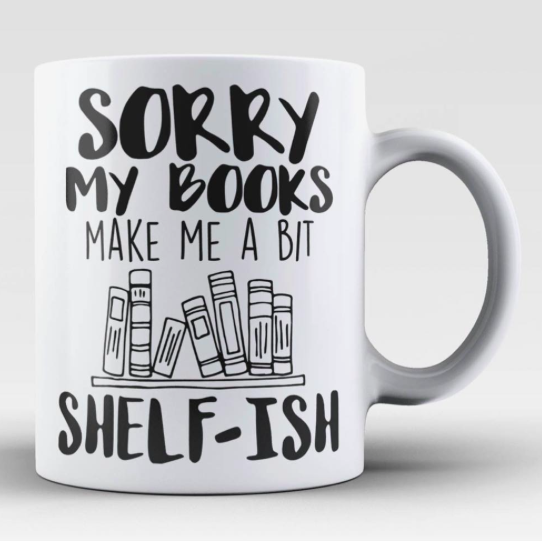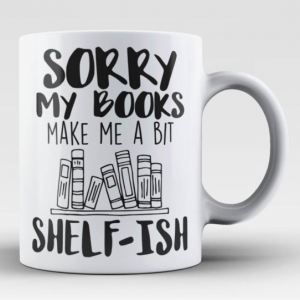 We asked our contributors to share the best book they read this month. We've got fiction, nonfiction, YA, and much, much more- there are book recommendations for everyone here! Some are old, some are new, and some aren't even out yet. Enjoy and tell us about the highlight of your reading month in the comments.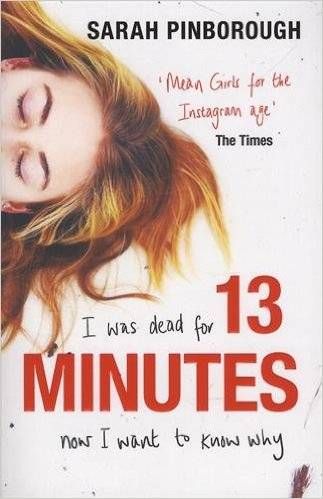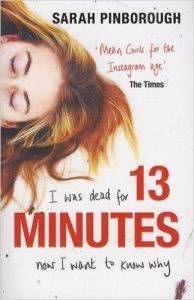 13 Minutes by Sarah Pinborough
I adore a good crime thriller and I'm a sucker for a mean teen, and this has both. The 13 minutes refers to the time one of the characters spent being actually dead before being revived with nasty case of amnesia. This weaves the classic twists and turns of a good mystery – even if the victim is still very much part of the action – with the social politics and cruelty of teenage girls. I've enjoyed every Pinborough book I've ever picked up and this is just another one to add to the HELL YES pile.
-Rachel Weber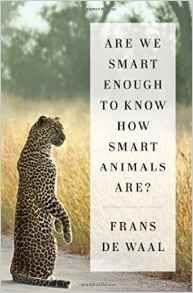 Are We Smart Enough to Know How Smart Animals Are? by Frans de Waal (Norton, 2016)
Humans have always used animals as a natural resource, justifying the killing of our fellow creatures in various ways, but mainly by assuming they are not like us. What if our denialism masks that animals are more like us than we can imagine? Can they think? Are they self-aware? Can they plan, remember and anticipate? Frans de Waal describes scientific research that reveals astonishing answers. When chimpanzees beat human children at video games or birds understand our language or elephants remember people after years, we need to rethink the nature of consciousness. After reading about chimpanzee politics, I felt many people voted not by analytical reason, but by ancient instincts. This book is revealing in two ways – animals are a lot more like us than we believe, and we're still a whole lot like them.
— James Wallace Harris
Aristotle and Dante Discover the Secrets of the Universe by Benjamin Alire Sáenz
I'm not sure a book has made me fall in love with characters as deeply as I fell in love with Ari and Dante. This book is something very special, tackling a whole bunch of hard topics, and remains realistic and beautiful the whole way.
–Ashley Holstrom
Blood for Blood by Ryan Graudin
When I first learned what this two-book series was about, I honestly thought it was too crazypants to work: a young girl sent to a Nazi concentration camp during World War II gains the ability to shapeshift after undergoing painful experiments. She escapes and joins the resistance which, in this alternative version of history, is still working to stop Hitler, who has triumphed, along with Japan. Our heroine, Yael, trains hard to become a kick ass assassin whose mission is to kill Hitler. I don't want to spoil any details about this book or its predecessor, Wolf by Wolf, but believe me when I tell you that it is a heart stopping adventure with a very satisfying, well-rounded array of characters. Ryan Graudin pulls off the complicated plot with gorgeous prose and an impressive mastery of World War II knowledge. A great enveloping read that will stick with you for a long time.
–Kristy Pasquariello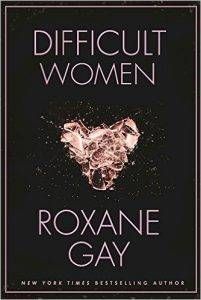 Difficult Women by Roxane Gay (Grove Press, January 3, 2017)
You can't just use words like "great" or "amazing" to describe this story collection. I settled on astonishing, arresting, and staggering. It requires language that pinpoints at least a little the ways that Difficult Women will wreck you. You will be wrecked, but you will also feel affirmed and seen and known. That may sound like a contradiction, but that is what Difficult Women is all about. The contradictions of existing as a woman in the world. The contradictions of sex, love, and connection. It is possible to want to be held and to be hurt at the same time and that is the essence of these stories.
–Jessica Woodbury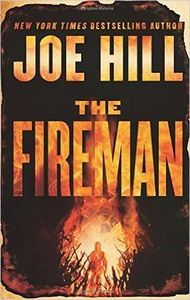 The Fireman by Joe Hill
This was my first Joe Hill novel. I wasn't sure what to expect. I wasn't sure how to approach it. I heard all of these references to Ray Bradbury and Harry Potter when people talked about it, and I couldn't figure out a way to put the two together in a way that I could handle. Then, I found myself with an audible credit and saw that Kate Mulgrew was the narrator. I will listen to that woman read the nutritional information on a box of sugary cereal. What I found as I listened is that the combo of Joe and Kate can't go wrong. He writes stories that are meant to be listened to, and she was meant to be their voice.
–Cassandra Neace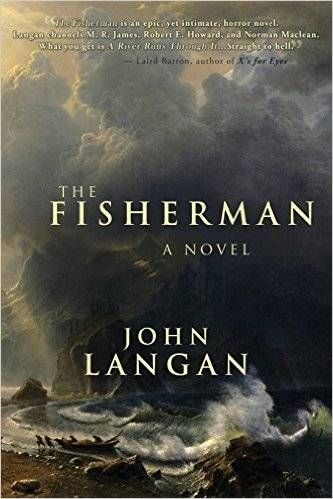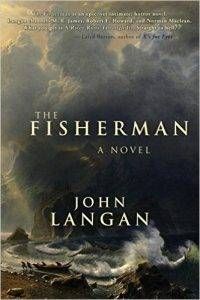 The Fisherman by John Langan
A fellow Rioter recommended this one to all the horror lovers out there and, because I've already read all of the Stephen King, Joe Hill, and Nick Cutter in existence, I jumped. A story about two widowers who have found solace in each other's company and a shared passion for fishing, you wouldn't expect many thrills and chills from the initial premise. But I was immediately drawn in by the book's slow build, which effortlessly combines both present-day horrors with a long, horrific tale from the past. Somebody bring me all of the John Langan!
— Steph Auteri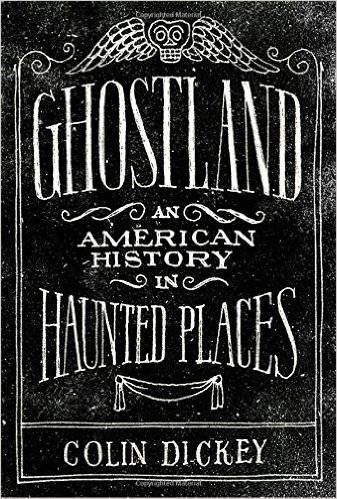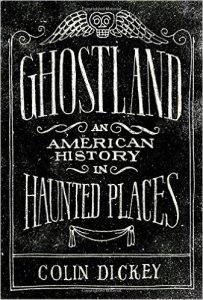 Ghostland: An American History in Haunted Places by Colin Dickey
There's no shortage of love for Colin Dickey's Ghostland here at Book Riot. I listened to this on audio and found it to be a wonderful book that's part architectural history, part anthropology, part travelogue, and part folklore study. Dickey does a great job blending scholarly arguments about cultural memory, trauma, and place-making with contemporary takes on urban legends and ghost stories. It's an incredibly thought-provoking book that manages to ask all sorts of big questions about important topics without being overburdened by dry prose. It's a fun, smart analysis of what makes a place haunted.
–Ashley Bowen-Murphy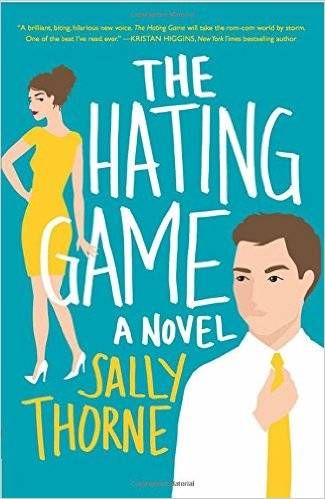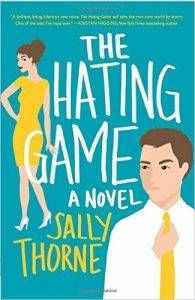 The Hating Game by Sally Thorne
This book has received tons of hype in the romance community, and let me tell you, it's all 100% justified. Lucy and Joshua are both assistants to co-CEOs of a publishing company. Every day they work across from each other, but instead of working they spend most of their time trying to annoy one another. They play the mirror game, the staring game, the HR game (this is where they submit complaints to HR about how they're treating each other), and undercut one another at every opportunity. When they have to compete for a new promotion, however, things really start getting serious. I'm a sucker for romance novels where the heroine and hero fight all the time to begin with, but Lucy and Joshua's "games" were hilarious and ridiculously entertaining. The chemistry between them was totally hot and their relationship was so intense I didn't want to put the book down. I also loved the layers Thorne added to the environment the characters inhabited by building on the theme of mirrors and the divided world of Joshua and Lucy's office. If Hollywood doesn't turn this into a romcom, I just don't even know. By far the best contemporary romance I've read this year.
–Tasha Brandstatter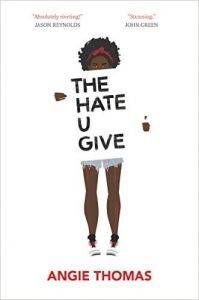 The Hate U Give by Angie Thomas (ARC, Balzer + Bray, February 2017)
Get ready to preorder, friends. This is the book people will be talking about all of next year. I was lucky enough to be sent an ARC of this heavily hyped YA novel, and let me tell you, it absolutely delivers. Inspired by the Black Lives Matter movement, Thomas' debut pulls no punches and dives right in, hitting readers hard within the first few pages.
It's a heart-wrenching read that introduces readers to Starr Carter, a young girl who witnesses the shooting of one of her old friends, Khalil, by a police officer. Torn between worlds as she attends a prep school away from her friends, the tragedy brings her world crashing down around her.
The voice in this book jumps off the page. The novel is electric, powerful, and impossible to turn away from, with a story that will absolutely break your heart and give you hope. Loved All American Boys by Jason Reynolds and Brendan Kiely? This is perfect for you. Believe the buzz.
— Eric Smith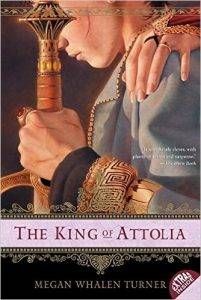 The King of Attolia by Megan Whalen Turner
Funnily enough, while the Attolia series is rife with suspenseful political intrigue, I count it among one of my favorite comfort reads. The characters are full of life, the plot twists are fascinating, and the presence of the gods within the story takes it to the next level. The entire series is great for middle grade and older teens who are into history, or just want a good adventure to read. And the author is working on another book possible (?), so that's very exciting!
— Jessica Yang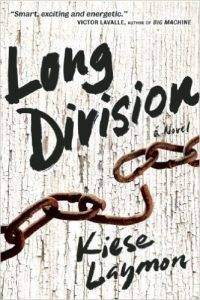 Long Division by Kiese Laymon
How can anyone dislike a book that's prefaced with an Outkast quote? Laymon's novel is not only full of satirical energy, but also fearlessly tackles the complexities of contemporary racism facing young black Americans. City, Laymon's narrator and protagonist, is an unforgettable character with a voice that organically brings to life the adolescent challenge of contextualizing history. All the while, the structure of Long Division is cleverly experimental and engaging. This book deserves way more hype.
-Aram Mrjoian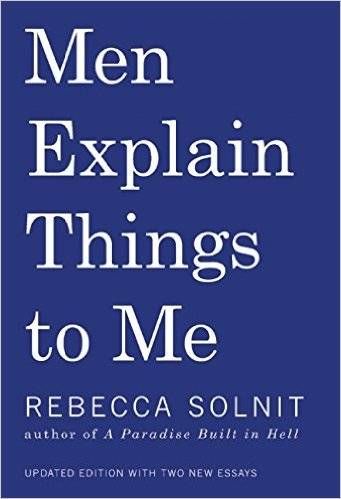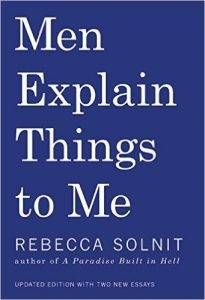 Men Explain Things to Me by Rebecca Solnit (Haymarket Books).
Everyone on Book Riot has been saying how amazing this book is and I am finally getting around to reading it. Amazing doesn't cover it. Thought provoking, sure. Rage inducing, definitely. Necessary reading, absolutely.
-Kristen McQuinn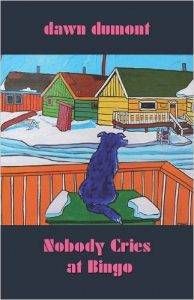 Nobody Cries at Bingo by Dawn Dumont (Thistledown Press)
This is quite possibly the funniest book I've ever read; it had me laughing out loud and dog-earing pages to go back to practically every five minutes. Have you ever peed your pants in public? Been called 'bannock belly' by your cousins cause you're a little chubby? Had your mom tell you every boy you're remotely interested in is actually your cousin until you start to get a little suspicious? All these things and more happen to the main character Dawn, a Cree/Metis girl growing up in Saskatchewan on a reserve. If you're a book-loving, socially awkward nerd like Dawn, you'll especially love Nobody Cries at Bingo. She describes herself like this: "If you put me in a group of people, I would find a book and ignore them, too ashamed of my incredible need to be liked to reach out." It's a hilarious, but also heartfelt book that is criminally not very well known.
–Casey Stepaniuk
Sachiko by Caren Stelson
A total, utter gut punch of a story about a girl who survived the Nagasaki bomb. Stelson does an excellent job letting Sachiko dictate the narrative while offering great context and depth with her sidebars. The editorial voice doesn't impede at all, but rather, serves to give just a bit more so we see the whole picture of why Sachiko's survival tale matters so much.
Great, powerful, hard images, along with a must-read author's note. I'd looked at the family tree before reading the last page of the author's note and had a question…which was answered really nicely in the note and made me appreciate this book even more.
Difficult and painful but utterly necessary reading. This was a National Book Award long list title for a reason, and I hope it's one that more and more readers pick up, as it's an outstanding example of nonfiction for young readers.
— Kelly Jensen
The Secret History of Wonder Woman by Jill Lepore
A fascinating account of William Moulton Marston, the man who created Wonder Woman, and the many women – especially his wife, Elizabeth Holloway, and his partner, Olive Byrne – who contributed to Marston's odd blend of psychosexual feminism. I'm a historian by training and a comics fan by chance, so combine the two and I'm happy as a clam.
— Megan Cavitt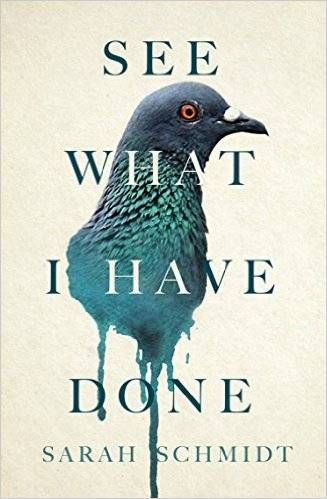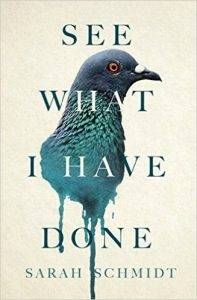 See What I Have Done by Sarah Schmidt (Atlantic Monthly Press, Aug.1, 2017)
It will surprise zero people to learn that I am obsessed with the Lizzie Borden and the axe murders of 1892, so when I heard there was a new novel about the case coming next year, I squealed and squealed. If you don't know Lizzie Borden, she was the OJ Simpson of her time: famously accused of killing her father and stepmother, then acquitted after the century's biggest trial, despite the overwhelming public opinion that she was guilty. (Basically, a jury of twelve men let her go because they didn't believe women were capable of such brutal crimes back then. Which really works in your favor when you've just axed two people to death.) This novel is like a crazy murdery fever dream, swirling around the day of the murders. Schmidt has written not just a tale of a crime, but a novel of the senses. There is hardly a sentence that goes by without mention of some sensation, whether it's a smell or a sound or a taste, and it is this complete saturation of the senses that enables the novel to soak into your brain and envelope you in creepy uncomfortableness. It's a fabulous, unsettling book.
— Liberty Hardy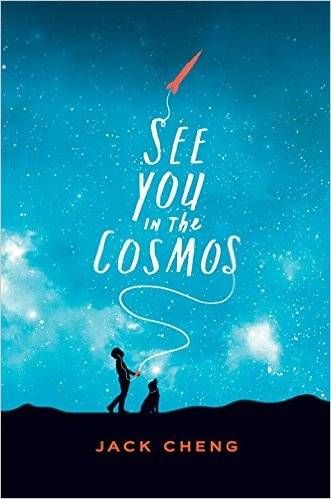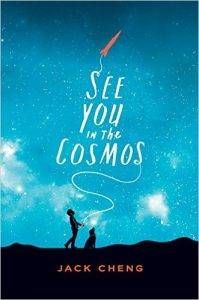 See You in the Cosmos by Jack Cheng (Dial Books for Young Readers, February 27, 2017)
I was absolutely mesmerized by this book! Eleven-year-old Alex Petroski wants to launch his golden iPod into space, just like his hero Carl Sagan launched his Golden Record on a spacecraft in the 1970s. Alex spray paints his iPod with gold paint and sets off to capturing the sounds of life, so that extraterrestrial creatures that find his iPod will know what life is like on earth. Alex plans to launch his iPod at a rocket competition in the middle of the desert, and he has made just the right rocket to get it into space. Told entirely through his iPod recordings, we listen as Alex sets off from home with his dog, also named Carl Sagan, and the innovative and often heartbreaking trip he takes on his own and the strangers and family members he meets along the way. Mr. Cheng's incredible storytelling reaffirmed my belief that creativity is still very much alive in children's literature. A wonderful read for middle grade-aged readers and beyond! I already have a list of people I want to give this book to.
— Karina Glaser
Shirley Jackson: A Rather Haunted Life by Ruth Franklin
I technically have not finished reading this one, despite starting in August, but that's because it is so so so so good that I am savoring every word. A loving tribute to my favorite author. One million thumbs up; all the stars.
–Annika Barranti Klein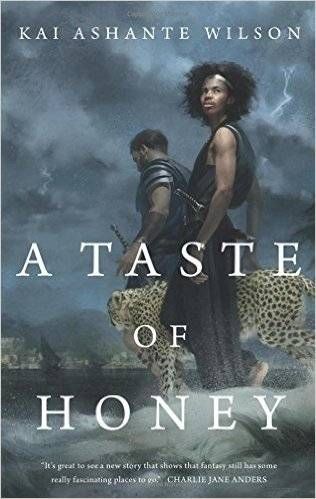 A Taste of Honey by Kai Ashante Wilson
Coming off the beauty and success of last year's Sorcerer of the Wildeeps, Kai Ashante Wilson once again welcomes us to his world of dragons and quantum physics, powers beyond belief and a world as real, as gritty, as strange, and as wondrous as ours. But this time, our hero is not the god-child mercenary Demane, but a young, estranged member of the royal family thousands of years before, a gifted keeper of beasts for the nobility of Olorum, Aqib bgm Sadiqi, whose night wanderings with his cheetah brings him to the attention of Lucrio, a visiting soldier from the nation of Daluca, whose handsome visage and interest in Aqib leads a whirlwind courtship. What follows is a quiet, complex, heart-wrenching, yet hopeful story of queer love, queer celebration, paths taken and those not, magic and science and how the two can at times become indistinguishable, race, gender, class, and more. Wilson's writing is beyond stunning, and the inventiveness of his world, his language, and his dialogue, are only deepened by his innate understanding of his characters, their rich emotion, and their struggles to live and love as they wish to. I will read anything Wilson writes, and A Taste of Honey, with its beauty, its complexity, and its refusal to allow tragedy into a narrative where we see it all too often, only reinforces that belief.
–Marty Cahill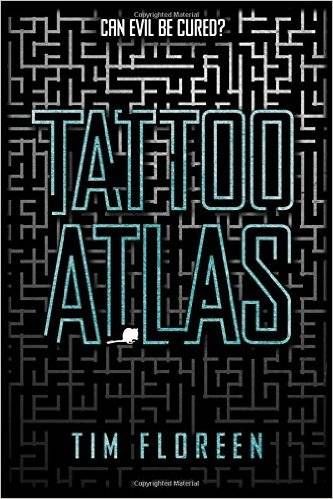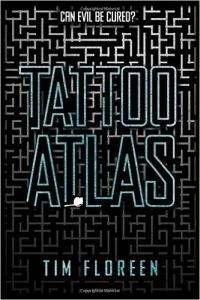 Tattoo Atlas by Tim Floreen
After what happened last year, 17 year-old Rem Braithwaite never wanted to see Franklin Kettle again. Franklin murdered one of Rem's best friends as Rem watched, a nightmare that has haunted Rem's sleep since the day it happened. Now, Franklin is locked away in Juvenile Detention; Rem is doing his best to push the incident out of his mind and move on with the rest of his tight knit group of friends.
Then Rem's mother, a neurologist at a major research lab, claims to have a possible cure for the monster inside Franklin. In an experimental procedure, Rem's mother will plant a small device in Franklin's head—a device she believes she can use to eliminate Franklin's violent impulses.
As with his debut novel, Willful Machines, author Tim Floreen poses philosophical questions about the human condition while telling a story that's creepy, suspenseful, sad, and beautiful all at the same time. I audibly gasped more than once reading this book, certain I knew where the story was going, only to be proven wrong. I can't handle anything that's too dark and twisted but Tattoo Atlas had just the right amount of psychological thriller to keep me intrigued without forcing me to sleep with the light on.
-Katie MacBride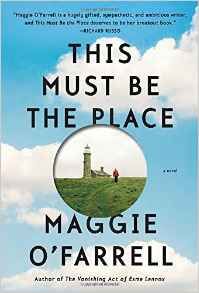 This Must Be the Place by Maggie O'Farrell
Daniel Sullivan first met his wife Claudette in a secluded region of Ireland, not realizing at first that she was a famous movie star who'd disappeared. Claudette's history, however, is just one small piece of this complex novel about relationships that haunt us, even after they're long over. O'Farrell uses multiple voices to tell the story, showing how each character has a story of his or her own, even if the novel's main focus is on how those stories touch Daniel's. The book moves around in time, which could be confusing, but mostly created suspense as I wondered what new secret from the past would be revealed. Almost all of the book's characters are flawed in some way, but O'Farrell paints them with sympathy, showing how each faces serious challenges, even if not all of them cope well. (Daniel is perhaps the most difficult to sympathize with, despite being the center of the book.) I loved getting to know these people and enjoyed the experience of watching their stories unfurl themselves before me.
–Teresa Preston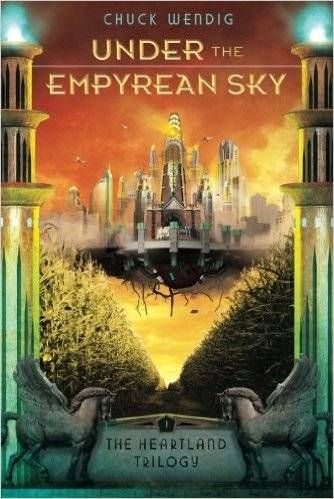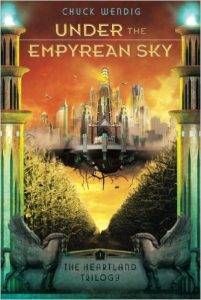 Under the Empyrean Sky by Chuck Wendig
As far as anyone can tell, this is the very first in the hot new one-series big genre of cornpunk. I picked this up because I adore Wendig's dark urban fantasy for adults, and I also enjoy a good YA novel, so why not combine the two? This novel definitely tames down Wendig's usual swearing and edge, but is still a lot of fun. It follows 17-year-old Cael McaAvoy and his friends as they face the dreaded government-controlled spouse pairing, and Cael fears losing his first love, Gwennie, in the process. Meanwhile, he and his friends take on rivalries and get seeped into the politics between the ground and the Empyrean elite who live above it. The stakes of this story start out small but escalate quickly in the final third, and is an enjoyable read for anyone who loves sci-fi YA.
–Emily Wenstrom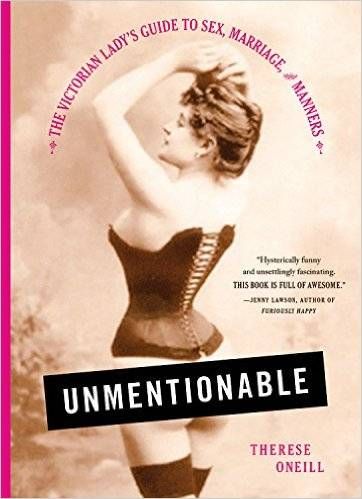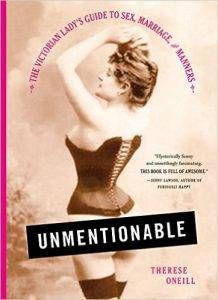 Unmentionable by Therese Oneill
Have you ever thought about the fact that Jane Eyre and Rochester probably had a stinky chamber pot under their bed the first time they made sweet love? I'm guessing not. Never fear! This book will banish your silly romantic notions of life in the nineteenth century and make you laugh out loud while doing it. In Unmentionable, Therese Oneill serves as tour guide on a hilarious and educational journey back in time to the Victorian era. She probes into the private aspects of life as a Victorian woman, covering everything from menstruation and masturbation to bathing and birth control. And let's not forget the early history of that magnificent invention, the toilet. (It's very exciting stuff, let me tell you.) Between wisecracks and clever one-liners, Oneill reveals the misogynistic underbelly of the Victorian era and how harmful and antiquated theories about female biology, sexuality, and emotions persist to this day. I can't recommend this book highly enough.
–Kate Scott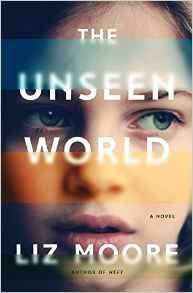 The Unseen World by Liz Moore
It has been a long time since a book captivated me from beginning to end, but that is exactly what happened with this book. The story follows Ada Sibelius who is raised and homeschooled by a single father, David, who is a brilliant scientist. As David's memory begins to fade, Ada is forced to move in with a family friend and then hunt out for the truth of David's past. The plot is propelled forward as Ada slowly discovers more details about David's life, but the real heart of the story lies between the relationship between Ada and her father, and going through the experience that I think every child has as they realize that there is significantly more to their parents than the image you have of them as a child. Liz Moore perfectly captures the experience of growing up and realizing that the way you imagined the world around you was not what you thought it was.
–Rincey Abraham
Victoria: The Queen by Julia Baird
It's not often I'm able to read a nonfiction book in one sitting, much less a historical biography, but that's just what happened with Julia Baird's new biography of Queen Victoria. Baird writes beautifully, crafting a careful narrative around Britain's second-longest reigning monarch. Her research is thorough, and she really provides the reader with a sense of what Victoria the woman and Victoria the queen were like. But most of all, this book is compulsively readable. Don't let the 500+ pages of this biography intimidate you: you'll breeze through this enjoyable biography as easily as the first season of Netflix's The Crown.
-Swapna Krishna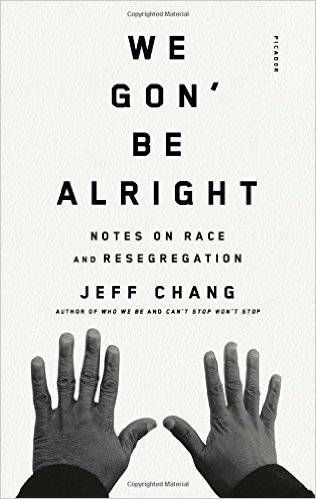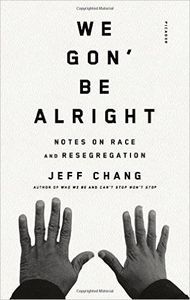 We Gon' Be Alright: Notes on Race and Resegregation by Jeff Chang
I began this book before the election and felt then that it was an important book, but after the election, it began to feel absolutely essential. It's an essay collection on race in America and covers debates about diversity, histories of student protest, Black Lives Matter, race and the Oscars, what it means to be Asian American, and a thorough retelling of everything that happened in Ferguson. Chang is an excellent writer — clear, incisive, and moving. Anybody who wants to understand America better needs to read this.
–Rebecca Hussey
When Dimple Met Rishi by Sandhya Menon (Simon Pulse, May 2017)
Menon wrote an utterly delightful novel and broke my heart by writing an ending because I want nothing more than to keep reading about Dimple and Rishi forever. For-EV-er. I fell in love with the cover and without reading the summary dove into reading it. The characters, story, and spirit of the book match the gorgeousness that is the cover. Dimple Shah and Rishi Patel may be two different people starting their paths into adulthood but they're both about to find out that life stands in your way and shakes things up no matter how much you plan. This book was a hug to my black heart that made me laugh and constantly cheer for the characters. I'm looking forward to it being a huge hit of 2017.
–Jamie Canaves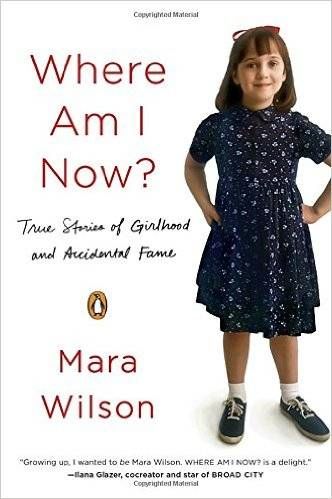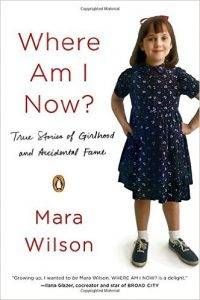 Where Am I Now?: True Stories of Girlhood and Accidental Fame by Mara Wilson (Penguin Books, 2016)
As someone growing up, I tend to put my idols on pedestals. Mara Wilson won my heart as Matilda, and as herself on the Nostalgia Critic website where she plays a version of herself that has risen from another dimension to seek revenge. Mara Wilson writes about her life, how she got into acting, why she left the business, and how she entered a new profession: writing. She writes with honest self-effacement and reflection, about her girlhood and teenage years. She wrote Harry Potter fanfiction, and is now writing for Night Vale.
— Priya Sridhar
Words in Deep Blue by Cath Crowley (Knopf, June 2017)
I adored Cath Crowley's Graffiti Moon, so I was expecting to enjoy this — but it's about childhood friends who develop feelings for one another, and the timing was just always off, until maybe it isn't (sigh…my favorite romance storyline) and it's set in a used bookstore with a wall of shelves that hold books that act as mailboxes, with people leaving notes in the margins and letters tucked between pages. So I of course loved it. If you like YA with lots of heart, mark the US release date of this Aussie novel on your calendar.
— Molly Wetta