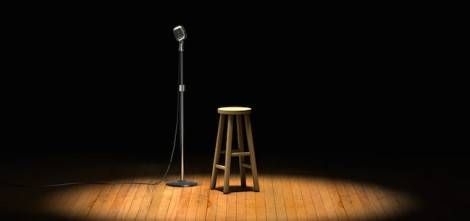 Lists
The Best Books to Help You Recover From a Bad Open Mic Set
This content contains affiliate links. When you buy through these links, we may earn an affiliate commission.
Having a bad open mic set is what stand-up comedy is all about. It toughens you up they say. It makes you a stronger performer and helps you prepare for the future.
Yes, that's true, but it's also excruciating. Especially if you're new to open mics and don't realize that acknowledging your failure mid-explosion is usually the best route.
This is in contrast to what I would usually do. What I would do was mumble-rush my way through my jokes faster than a Slap Chop through stubborn garlic skin.
I am in no way a seasoned comedy expert. However, I have had my share of bombing runs up on stage during an open mic. One night, I was in a blues bar in a small city in Canada. The "stage" was two wooden pallets stacked on top of each other. The host had tacked a bedsheet to the wall behind the comedians. Scrawled in red spray paint across the sheet were the words "Laughter Burner". He'd run out of room so the "E" and the "R" on the word "Burner" were mangled, making it hard to read.
It was during this open mic that it happened. As I balanced myself on top of the pallets, trying to time my jokes between the obnoxiously loud video lotto machines beside me, a giant of a man decided to break dance in front of me.
Then, when he was finished, he tried to take the mic out of my hands.
Not knowing what to do, I tried to keep to my set instead of acknowledging that someone that resembled the Mountain from Game of Thrones was most likely trying to kill me.
Over the next few seconds I was able to wrestle the mic out of his hands and keep going as the other members of his party pushed him out of the door and into the night where he could wreak havoc on some unsuspecting passer-by.
How do you follow something like that? What I should've done was acknowledge that it had happened because it was by far the funniest thing that had been associated with me that night. Instead, I left the stage /stack of pallets to the mumbled acknowledgement of the seven people in the crowd. Some of them buried so deep into their beer and mashed potatoes and problems that they'd hardly noticed what had gone down at all.
I left the open mic dejected. When I got home I picked up Post Office by Charles Bukowski. It's a book I always go back to when I'm feeling low because it's like sitting next to a good friend at a bar and letting all of your troubles spill out.
There are other books I go to when I feel like the world is sitting on my chest and everyone's against me, here's a few:
The Giver by Lois Lowry.
In a community that lacks memory, weather or even colours, one boy decides to question authority and rage against their "Sameness."
Dress Your Family in Corduroy and Denim by David Sedaris.
David Sedaris is a comic genius in my opinion. His stories are like a punch to the gut but in a good way. For me, they remind me that you don't have to look very far to find funny, weird or interesting material to work with.
Maggot Moon by Sally Gardner.
Everyone thinks Standish Treadwell is stupid, but he's not, he's just quiet. Living under the brutal English regime known as the Motherland, Standish decides, in Twister Sister fashion, that he "ain't gonna take it anymore". He plans to expose the Motherland for what it is. This book blew me away, powerful, sad, it gets your blood moving.
Zone One by Colson Whitehead
This is one of the best zombie novels of the last decade. Zone One tells the tale of a virus that wipes out the Earth's population. It turns people into flesh eating maniacs. Mark Spitz is part of a group of Sweepers. Sweepers are those ordered to clear New York City so people can live in it again. Creepy, sad and foreboding, Zone One always lets me know that things could be much, much worse.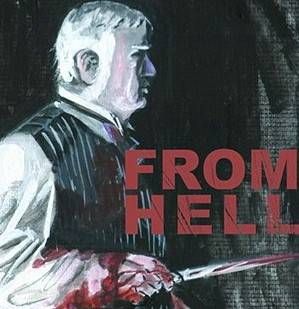 From Hell by Alan Moore
This is a book you can get truly lost in. An investigative tale into one of the many Jack the Ripper conspiracy theories, it's multi-layered. At 576 pages, its also an epic graphic novel tome. It dives into the occult, Freemasonry, the dark side of the Royal family, magic, corruption and of course, murder. Why does it make me feel better? I have no idea, maybe I've got something wrong with me! I think the real reason is that it is such an effective piece of work, that you can read it over and over and always find something new. A masterpiece that deserves every bit of praise that it gets.