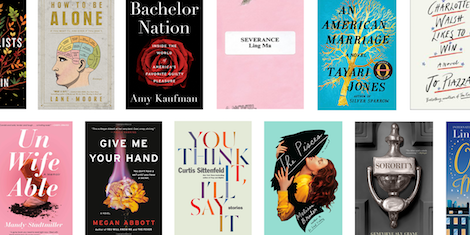 The Best Books of 2018 (So Far): Critical Linking, October 28, 2018
Sponsored by Mariner Books.

---
Sometimes when the news is crazy and you're feeling overwhelmed, the best thing you can do for yourself is curl up with a good book and escape some other world for a little while. Maybe that's why, when we started talking about the books that meant the most to us this year, the results ran the gamut. There are well-researched nonfiction books about notable subcultures and deeply personal memoirs, kooky short story collections and engrossing novels. There were a lot of women writers, too, because we have a perspective on this time in history that the other gender just can't. But the one thing that holds these picks for the best books of 2018 together is the vividness of the worlds they paint. We'll update this list again at the end of the year, but for now, here are the editors' picks for the best books of 2018.
I'll just say it: October is too early for "best of" lists. Even if the picks are pretty good.
____________________
The Drama Book Shop, which celebrated its 100th anniversary just last October, has told Crain's New York Business that it will close the doors to its longtime home in midtown in early 2019. The performing arts book shop, which boasts an impressive collection of play and musical scripts, biographies, guides, and history books, will reportedly look to re-open elsewhere in the theatre district.
____________________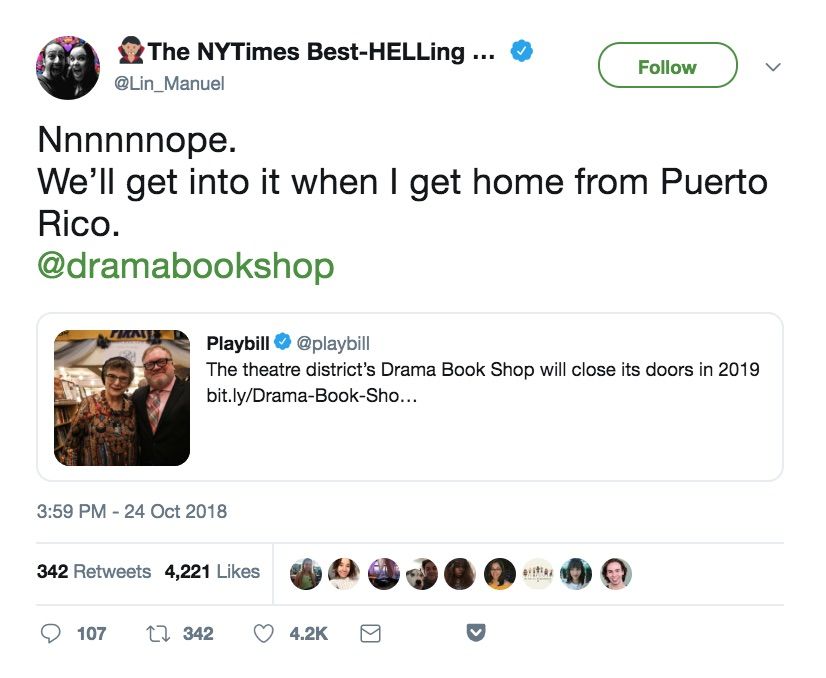 ____________________
The Gotham Group and Chariot Entertainment have teamed to option an upcoming young adult novel that imagines a United States in which American Muslims are interned.
Samira Ahmed's Internment, which will be published next March 19 by Little, Brown Books for Young Readers, follows Muslim teenager Layla Amin, whose life is transformed when the U.S. institutes a set of Exclusion Laws that greatly restrict the civil rights of Muslim Americans, including subjecting them to curfews and forbidding her relationship with her Jewish boyfriend, David. When a new executive order forces Layla and her family into internment camps, she must find the courage to stand up for both the faith and the country that she believes in.