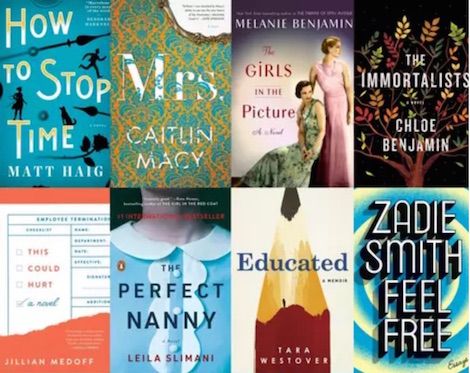 The Best Books Of 2018 (So Far): Critical Linking, March 22, 2018
Critical Linking is sponsored by The Vale by Brian D. Anderson.
---
Whether you're looking for a captivating novel, a spine-tingling thriller, a fascinating investigation, or a poignant memoir, this year's book releases have something for everyone. Here are the new titles that have caught our eye so far in 2018. Check back regularly. We're updating this list every month.
Some heavy hitters on this one.
____________________
Life is perhaps lighting up a cigarette
in the narcotic repose between two love-makings
~ Forough Farrokhzad, Another Birth
This list is heavy on men, but it's a damn good look at powerful lines of translated poetry from around the world.
____________________
In 1895 Oscar Wilde was sentenced to two years of hard labour for gross indecency and was shuttled between Newgate, Pentonville and Wandsworth prisons before finally reaching Reading. Initially, his access to books was extremely limited but eventually he was allowed to build up a small library, examples of which were put on display at HM Prison Reading in 2016 and are listed above.
During prisoners' first three months behind bars they were only allowed to read a prayer book, a hymn book and the Bible, but after special pleading by Liberal MP Richard Haldane, the authorities relented (Wilde gave the governor at Reading a special signed copy of The Importance Of Being Earnest as a thank you present for allowing more books in). Wilde was not only allowed to keep books in his cell, he was also permitted to leave his light on as late as he wanted to read them.