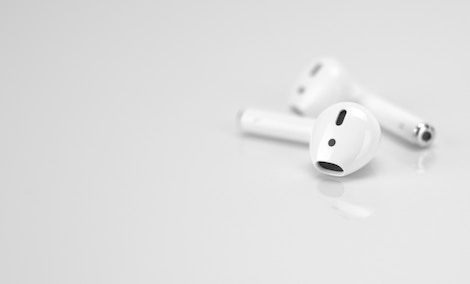 This content contains affiliate links. When you buy through these links, we may earn an affiliate commission.
It's that time of the year—time for the best of lists! (Why were some places publishing their best of lists in October!!!) Rioters have spoken, and these are the best audiobooks of 2018.
Best Audiobooks of 2018: Fiction
The Poet X by Elizabeth Acevedo, Narrated
by the author.
The Poet X is a coming-of-age novel in verse about a young writer from Harlem navigating issues of cultural and religious identity. Xiomara, the protagonist, uses poetry to make sense of the complicated relationships she has with family members, friends, and a romantic interest. I almost always prefer to read poetry on the page rather than listen to it, but Elizabeth Acevedo brings all the power and emotion of her slam poetry background into her narration of the audiobook. The result is a 3.5 hour spoken word performance, and I was with her the whole way.
—Emily Polson
The Kiss Quotient
by Helen Hoang, Narrated By Carly Robins
This year, for my sanity, I started falling asleep listening to delightful audiobooks. Which is how I ended up listening to my first romance on audio. And let me just tell you I picked the biggest winner right out the gate. It's a fantastic story about an autistic woman who hires a male escort to help her get good in bed, which has a wonderful narrator who really brings this romcom to life. I could literally see this movie version as I was listening, and ended up staying up way past my bedtime because I just loved the characters so much. If you've never given a romance on audio a try, definitely go for it—I say, never having tried listening to a shexy scene while on a crowded subway.
—Jamie Canaves
This was one of my favorite reads of the year, a delicious satire that bites, so when I saw it was also releasing in audiobook I did a reread with my ears. Oduye truly brings the main character Korede to life as I had heard her the first time I was reading the novel in print and am so glad the audiobook version was released. Koreded keeps cleaning up after her sister—literally after her sister Ayoola murders another man—but why does she keep protecting Ayoola and will she stop when Ayoola sets eyes on Korede's love? This is a quick listen that's a hell of a ride, balanced perfectly with the humor from satire as it explores very real women's issues. Have a short break in your day? Pop this one in and enjoy the smart wickedness.
—Jamie Canaves
Rosewater
by Tade Thompson,
Narrated by Bayo Gbadamosi
A last minute road trip selection, this enthralling science fiction story follows a government agent with psychic powers as he tries to figure out why the seemingly apart but sometimes benevolent alien biodome in his new Nigerian posting is killing off people like him. Shifts in perspective make this less easy to follow in the audiobook format, but every scene is still enrapturing (whether or not its connections are immediately apparent). Bayo Gbadamosi's narration is luxurious and impeccable—I'm not going to pretend that I wouldn't be compelled to pick future audiobooks based solely on his participation. An excellent, weird book.
—Michelle Anne Schingler
Red Clocks
by Leni Zumas,
Narrated by Karissa Vacker And Erin Bennett
This is not comfort reading (or listening) in these troubled times, but it is ferocious, feminist, bold about reproductive issues and insecurities, and captivating. Its often poetic and always searing approaches to motherhood make it a rebellion-fueling listen-to title for me. I'm taking it slowly, chapter by delicious chapter, and dipping back in whenever I need a little womanhood support.
—Michelle Anne Schingler
The Wedding Date by Jasmine Guillory,
Narrated by Janina Edwards
Alexa and Drew are trapped in an elevator together, they make some witty banter, and then Drew asks her to be his fake girlfriend at a wedding the next day. They have a blast and then things get real steamy. And then things get real real. They can't stop thinking about each other and are doing the whole long-term relationship thing. I am new to romance, and oh my gosh, this was the best on audio. I was finding ways to sneak more of this book into my life—like taking the long way home or going for walks with my headphones.
—Ashley Holstrom
Best Audiobooks of 2018: Nonfiction
Barracoon
by Zora Neale Hurston, Narrated
by Robin Miles
Zora Neale Hurston gave Kazula "Cudjoe Lewis" a voice, and Robin Miles literally gives him voice. He was captured from Africa as a young man and sold onto the last slave ship crossing the Atlantic in 1860. After five years as a slave, Kazula becomes a free man again, but must contend with the Reconstruction and the Jim Crow South. Hurston uses her role as anthropologist to create a space for Kazula to tell his own story, and Miles is an excellent addition, the three creators here allowing Kazula's voice to speak straight into the 21st Century.
—Aimee Miles
Like most people, I knew Megan Mullally as Karen from Will & Grace and Nick Offerman as Ron from Parks & Recreation. I loved Offerman's memoir Paddle Your Own Canoe, found it insightful and entertaining, and have been eagerly awaiting this one because I knew it would be even better with the addition of Mullally's own voice. A lot of the reason why is because I, too, enjoy disconnecting from my phone now and again, making puzzles, making things with my hands, and other little things they talk about that keep them (and all of us) grounded. It's easy to get lost in the business of every day and with the news and everything else, so this was a nice (and funny, in many cases) reminder of what's important. It's also super refreshing to listen to an audiobook by two people who so respect and admire each other.
—Kristina Pino
We may only hear about the Charles Babbages and Bill Gateses of the computer world, but Evans book shines a light on the women who made computers accessible and useful for the larger world. You'll learn about Ada Lovelace's contributions to computing, the women who were the first "computers" and programmers, and the woman who was basically the first Google for early internet users. Their lesser-known stories about creating computers and the internet are fascinating, and Evans deftly explains technical concepts in a way that's understandable for non-technical readers. I like computers well enough, but I could not stop listening. Beyond just a technical investigation, this book shows the very real impact of these women's efforts.
—Nikki VanRy
Hands down, this was one of the most fascinating books I've read in a while. Bad Blood is an instant classic of investigative journalism and just a damn good book to listen to. Follow along as Carreyrou explores the fraud-fueled world of Theranos and its CEO Elizabeth Holmes. If you're anything like me, you'll be talking about the book with everyone you know—how Theranos manages to weasel out of inquiry again and again and the ensuing public recognition that seems astronomically foolish in hindsight.
—Nikki VanRy
The Sun Does Shine
by Anthony Ray Hinton,
Narrated by Kevin R. Free
Listening to the tale of a man who was robbed of his life, the fury washed over me in violent, tossing waves. The brokenness of our justice system has long been a topic of discussion, but being privy to the inner thoughts of an innocent man as he listened to his fellow prisoners' final moments…that is something that will change just how strongly you feel on the topic. Anthony Ray Hinton spent 27 years on death row for a crime he didn't commit. The justice system failed him every step along the way and this is his story of hope, life, and how one continues on when half of their life was ripped away from them.
—Elizabeth Allen
I'm Afraid of Men
by Vivek Shraya, Narrated
by the author
This deceptively short and simple book—which you could see as more of a long essay—is just excellent in audio. Shraya is a musician/performer in addition to a writer, and so is a great audiobook narrator, especially for this book that is so much about her life. It's a moving, accessible, important book about feminism, gender, toxic masculinity, trans identity, queerness that is both full of personal stories and political/academic insights.
—Casey Stepaniuk
This fall I went on a Phoebe Robinson binge. I eagerly listened to her first book, You Can't Touch My Hair and Things I Still Have to Explain and then moved on to her two podcasts, 2 Dope Queens and Sooo Many White Guys. In Everything's Trash she talks about things from interracial relationships to the problems of contemporary feminism to becoming a legit workaholic. She's smart, hilarious, relatable, and endlessly charming. You're not going to want to miss this one.
—Beth O'Brien
Lin-Manuel Miranda is a national treasure and a good and pure human. His voice is in my head on the daily, because Hamilton lyrics are a part of life now, that's just the facts. Gmorning, Gnight! is a compilation of his daily pep talk tweets, adorably illustrated in hard copy by Jonny Sun. I bought both the physical book and the audiobook, because I'm just like THAT. But really it's because, for example, one Gnight entry has the cutest All Dogs Go to Heaven dripping pizza illustration and in audio that same entry comes with a Lin-Manuel comedy yawn. What more do you need to know? In all seriousness though, this audiobook will be permanently downloaded on my phone for those moments when I just need some goodness—I mean, it's like Mr. Rogers for grown-ups. Who needs a meditation app when Lin-Manuel is in your ears saying "You are so loved and we like having you around."
—Dana Lee
As a Tennessean, I'm going to argue that the most important single contribution Tennessee has made in its history is the ratification of the 19th amendment, which granted women the right to vote not only in Tennessee but across the United States. Yet, despite taking a Tennessee history class and minoring in history in college, it was outside of school that I finally heard of how close the amendment came to failing, and that in the end it was all up to Tennessee, which makes me cringe just thinking about it. This book tells not only that story, but also the story of the woman's suffrage movement across the nation. The last half is so intense it reads like a thriller—blackmail, espionage, fighting. And it all comes down to a single swing vote.
—Margaret Kingsbury
Educated By Tara Westover, Narrated By Julia Whelan
I literally broke out into a sweat listening to this, and I'm pretty sure some nail biting occurred. Educated is probably one of the most popular nonfiction books this year, so it's quite probable you've already listened to it and know exactly why I say it's both a harrowing and compulsive listen. But if you haven't listened to it yet, please make it the next on your list. If you don't know the story, it's about Tara's childhood through her college years as the daughter of a fanatical Mormon survivalist. Hospital visits and schools were forbidden. It's a fascinating and gut-wrenching book. I hope Westover continues to write. And the narration of all the characters by Whelan is SOO good. She made me forget I was listening. I should say I found this surprisingly triggering. Approach with caution if you have any history of abuse, severely mentally ill family members, or problems with child harm.
—Margaret Kingsbury
---
Which audiobooks did we miss? Share your favorite audiobooks of 2018 in the comments!